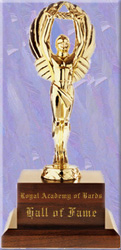 Academy Author Index
Last Updated: 4/6/2022



2006 Hall of Fame
Story - Lex and Amanda series

2007 Hall of Fame
Author
---
At Last [Academy Halloween 2008]
Forever Again [Academy Valentine 2014]
Forever More [April Fools Whatever 2017]
Just Like Old Times [Academy Valentine 2003]

Delaney is wondering why she let her lover Gib leave over what now seems to be petty things. Can they get back together?
Midnight Oil

While burning the midnight oil in an office high-rise, Monica and Geri finally take their attraction to each other to new heights.
Riding bulls in the rodeo is the only life Shelby Fisher has ever known, until the day she meets Rebecca Starrett, a spoiled barrel racer who is used to having things her way. Even though they've taken an instant dislike to each other, something about Shelby strikes a cord in Rebecca. For the first time in her life, Rebecca thinks of someone but herself, and she's determined to become friends with Shelby.

A chain of mysterious accidents during the rodeo draws them together. Is Rebecca's attraction to Shelby enough to help her stand by the silent and angry bull rider?
Sam Hendrickson has been traveling around the Southwest for ten years, never staying in one place long enough to call it home. Doing odd jobs to pay for her food and gas, she thinks her life is fine, until fate intervenes. On her way to Dallas to find work for the upcoming winter, her car breaks down in the small town of Piperton. Sam's never concerned herself over what other people think, but the small minds of a West Texas town may be more than she bargained for - especially when she meet Janie Clarke. Janie's always done what's expected of her. But when she becomes acquainted with Sam, she's finally got a reason to rebel.
Lex And Amanda Series

Randi And Kay Series

Tense Series - with AJ