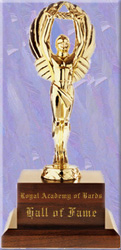 Academy Author Index
Last Updated: 8/5/2008

2005 Hall of Fame
Author & Lifetime Achievement
2008 Hall of Fame
Story - 7 Days in Pompeii


---
The Irresistible Flame

An evil sorceress bent on revenge, steals Gabrielle's infant soul thereby altering Xena's fate. Trapped in the future, Gabrielle is irresistably drawn into a dream world where she meets the warlord Xena and is continually drawn back to aid her.
Part 1 / 2 Part 3 Part 4 Part 5 Part 6 Part 7 Part 8 Part 9 Part 10 Part 11 Part 12
Seven Days In Pompeii [includes the original hidden chapter] [zipped PDF]
The story opens with Xena on a lonely stretch of beach, dazed after the loss of her soulmate, turning to the one place where she knows she'll feel the bard's spirit most of all - in Gabrielle's scrolls. Alone with Argo she begins reading those scrolls and reminiscing back to one of the last adventures they shared while on a fateful visit to a city named... Pompeii.
Part 1 Part 2 Part 3 Part 4 Part 5 Part 6 Part 7 Part 8 Part 9 Part 10 Part 11 Part 12 Part 13
Part 14 Part 15 Part 16 Part 17 Part 18 Part 19 Part 20 Part 21 Part 22 Part 23