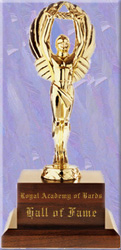 Academy Author Index
Last Updated: 12/29/2013

2013 Hall of Fame - Author
Story - Dylan Moran Show





---
Dalton Family Saga 1: The Road to Dencotte House
London - 1950. Elizabeth Bentley sets off towards a new life, leaving her small countryside village of Ambleton. There she meets the Mysterious Lord Dalton, who introduces her to friends and a way of life that she could never have dreamed of. Meet the characters and read about the places that will change Beth from a shy naive young girl into a woman.
Dalton Family Saga 2: The Lady of Dencotte House
Life has been a whirlwind of activity for Alex, Beth and their good friends the Woodward's . A wedding to plan, a honeymoon, and along the way some new friends to meet. Will everything go off without a hitch? Or will influences from the couples past throw a spanner in the works?
The Real Housewives of Wolfgang County
A story of family, love, loyalty and passion. The "Real Housewives of Wolfgang County" gives you a snapshot into the lives of extraordinary creatures living ordinary lives . Dante Wolfgang, Alpha of the Wolfgang pack, would do anything to protect her family and her pack. Dante is surrounded by her most powerful and loyal wolves, who have only one goal in mind, to keep the pack strong and secure. When an intruder threatens, will the Alpha be able to protect what is hers? Find out in the new title by Jenny Frame. A story of a wolf pack that live by one motto. "Fortis et Fidelis". Strong and Faithful.
Dylan Morgan is a successful TV star, and is famous all over the world. Unlike her TV persona, she is in fact an awkward loner, who struggles to relate and communicate with women. Estranged from her family, Dylan leads a lonely life. One night, while making her way home, she walks into a diner and her life is changed forever.
Episode 1&nbsp Episode 2&nbsp Episode 3&nbsp Episode 4&nbsp Episode 5&nbsp Episode 6&nbsp Episode 7&nbsp Episode 8&nbsp Episode 9&nbsp Episode 10&nbsp
When the Boi next door breaks your heart, can you ever forgive? Bella Henderson comes face to face with her child hood sweetheart, and is forced to face the pain she has carried for six years.