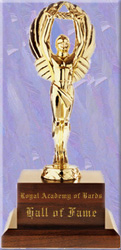 Academy Author Index
Last Updated: 4/11/2016

2013 Hall of Fame - Author
Story - Dylan Moran Show
2014 Hall of Fame
Story - The Dalton Family Saga



---
Dalton Family Saga 1: The Road to Dencotte House
London - 1950. Elizabeth Bentley sets off towards a new life, leaving her small countryside village of Ambleton. There she meets the Mysterious Lord Dalton, who introduces her to friends and a way of life that she could never have dreamed of. Meet the characters and read about the places that will change Beth from a shy naive young girl into a woman.
Dalton Family Saga 2: The Lady of Dencotte House
Life has been a whirlwind of activity for Alex, Beth and their good friends the Woodward's . A wedding to plan, a honeymoon, and along the way some new friends to meet. Will everything go off without a hitch? Or will influences from the couples past throw a spanner in the works?
Dalton Family Saga 3: The Family of Dencotte House
The sins of the past are never truly forgotten… After returning from their honeymoon, Alex and Beth settle into the calm of domestic bliss. Beth is eagerly throwing herself into her new role of, Lady of the Manor, and Alex is easing into a slower pace of life, content in her role as master, partner, and Lord of all she surveys. As they prepare to welcome the patter of tiny feet, Lord Dalton's past comes crashing into their life. Will Alex be able to face her demons and save an old comrades soul? Or will her past deeds destroy everything she has built?
When the Boi next door breaks your heart, can you ever forgive? Bella Henderson comes face to face with her child hood sweetheart, and is forced to face the pain she has carried for six years.
The Real Housewives of Wolfgang County
A story of family, love, loyalty and passion. The "Real Housewives of Wolfgang County" gives you a snapshot into the lives of extraordinary creatures living ordinary lives . Dante Wolfgang, Alpha of the Wolfgang pack, would do anything to protect her family and her pack. Dante is surrounded by her most powerful and loyal wolves, who have only one goal in mind, to keep the pack strong and secure. When an intruder threatens, will the Alpha be able to protect what is hers? Find out in the new title by Jenny Frame. A story of a wolf pack that live by one motto. "Fortis et Fidelis". Strong and Faithful.
England, 1942 - World War II, Squadron Officer Alex Dalton and Flight Officer Poni Woodward of RAF Intelligence are finalising preparations for their next secret mission. While attending a dance at a local church hall, the two dashing officers attract more than they bargained for. Unbeknownst to them, this one night will set off a chain of events that will change their lives forever.
Dylan Morgan Show Series
Dylan Morgan is a successful TV star, and is famous all over the world. Unlike her TV persona, she is in fact an awkward loner, who struggles to relate and communicate with women. Estranged from her family, Dylan leads a lonely life. One night, while making her way home, she walks into a diner and her life is changed forever.
Episode 1&nbsp Episode 2&nbsp Episode 3&nbsp Episode 4&nbsp Episode 5&nbsp Episode 6&nbsp Episode 7&nbsp Episode 8&nbsp Episode 9&nbsp Episode 10&nbsp
After being kidnapped by her ex partner. Emily Taylor is praying she will be rescued before Toni can do any lasting damage. Will Dylan, Jackson and the police reach her in time?
Episode 1&nbsp Episode 2&nbsp Episode 3&nbsp Episode 4&nbsp Episode 5&nbsp Episode 6&nbsp Episode 7&nbsp Episode 8&nbsp Episode 9&nbsp
When you achieve all of your dreams in your early twenties, what is there left to strive for? To the outside world Sandy Williams has everything. Olympic gold medals, world records, and a burgeoning TV career, but despite all her success, she feels empty and directionless. When her grandmother, her only family dies suddenly, she sinks slowly into the worst excesses of celebrity culture. Can Dylan and Emily pull her back from the brink, or will it take the some tough love from an unexpected source, to make her realise how much she still has to give.