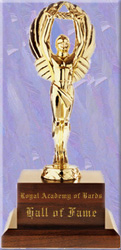 Academy Author Index
Last Updated: 2/21/2016

2012 Author Hall of Fame
Story - Turning on a Dime
2013 Author Hall of Fame




---
Belief [Powers that Be Challenge 25] [removed by request of author]
Waterville: Lost and Found - with Lois Kay [removed by request of authors]
In Waterville, things are not always what they seem. Many of the townspeople have secrets and some of those are revealed when new arrivals cause a stir. Who is the woman that drove her car off the road and ended up in a ravine? What is the innkeeper's story? And what the heck is wrong with the water?Blossoming love, a hurricane, an influx of tourists, and the discovery of a skeleton are just a few things that liven up a small coastal town.
Flipped [removed by request of author]
A story about a woman and the phone that changed her life. The story was inspired by a friend who had multiple problems with her cell phone and a dare, to my comment, that I could probably write a story about her phone issues.
My Halloween Treat [Academy Halloween 2015]
The Addy and Karen (Loose Change) [removed by request of author]
Turning on a Dime [removed by request of author]
Karen needed a miracle when she fell in love with the wrong woman. The wrong woman was very wrong. Addy believed in miracles. Addy was the wrong woman. Could the wrong woman be the right one? Could Addy be Karen's miracle?
New Quarters [removed by request of author]
After life turned on a dime for Addy and Karen, it took them to their "New Quarters" in Scotland. They are now together, they are in love and their lives are about to take a whole new turn when Addy has a bright idea that throws them into a new spin. What fun, drama, perils, and adventures could possibly be awaiting them as they face a new life together?
One Little Bit [removed by request of author]
Can a woman get another woman pregnant? The answer is yes, and you will see how it happened here. Although Karen is the one having the baby, it's Addy who goes through nine months of intense labor. And then, when the little doll makes her appearance and turns into a vivacious, intelligent and adorable little tyke, the women realize that they got more than what they bargained for! Again be prepared to laugh and cry, as the lives of our favorite ladies unravel, now with the addition of their precious One Little Bit.
A Merrier Christmas [removed by request of author]
Joint Venture [removed by request of author]
Between raising Alex and racing a horse, Karen and Addy have their hands full. Then there is the matter of the fire and the dead bird in their front yard. Not to mention how a storm brings about an unexpected chapter in their lives. Will the women survive the growing pains? Will Alex be up to her challenges? Will Karen and Addy? And will JP ever change? Be prepared for new twists and turns -- you'll never guess what happens here! And.....for those who've wondered if the stories are real, you may be in for a surprise!
Two For One [removed by request of author]
Is this the final story of the Karen and Addy series? Or could this possibly be another spin to the story? Or maybe a spin off? Or two? What could possibly happen here that might trigger something else?
Valentine Craze [Academy Valetine 2016]