PUNzle Graphic Challenge #17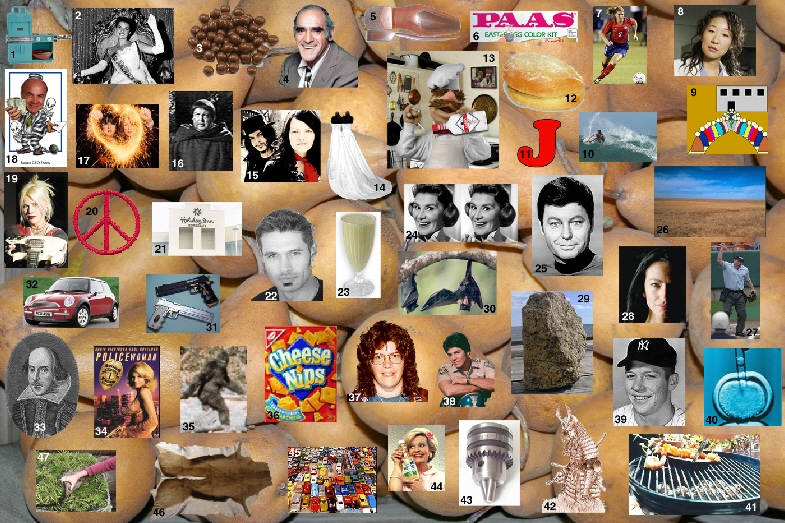 larger Punzle picture - 1400x932
Hellooooooooooooooooooooo...

Just when you thought it was safe...the diabolical pair of Evil J & Troublemaking Oz are back. We have another picture Punzle contest for you.

This one should be a piece of cake...oh wait...we did a food one already. This one should be....should be...y'know what...I'm not going to tell you. That's right...no directions, no hints & no clues. You are going to have to look at the pictures, determine the theme & then come up with the answers...however many answers you think there should be. If you can put yourself in our shoes, trust me you would rather be in the shoes than inside our minds, you should be able to determine the theme & the answers fairly easily. Buwahahahahahahahahahaha

Go to it folks. Send your answers to: academy_contest@yahoogroups.com

Deadline is July 1st. A single winner, the one with the most correct, will receive some prizes from the Academy Treasure Chest. If for some reason we have tied entries, we will pick one winner at random from those entries.
Back to the CrissCross Challenge