and now a word from our sponsers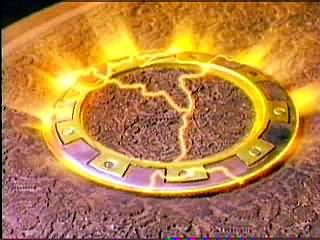 Are you a bloodthirsty, merciless warlord ?
Are you a hero who fights for truth, justice and the Grecian way ?
Or do you just like fooling around with dangerous weapons ?
THEN LOOK NO FURTHER !
Round Killing Thingys Corporation of Athens, Carthage and Troy
is now making available the newest, most stylish weapon of destruction
in the known world... that's right... you can own a round killing thingy
of your very own for just 2000 dinars !
Don't need to make a long-term commitment? We understand...
Daily, weekly and rates-by-the-battle are available at RKTC's
many Rent-a-Death huts located throughout Greece, Rome, Egypt, Thrace
and soon expanding to a pillaged village near you !
Buy two round killing thingys and receive a bonus bottle of
Salmoneus' Heal-All Salve and Ambrosia Substitute...
ABSOLUTELY FREE !!
Round Killing Thingys Corporation
We supply the weapons... you provide the war.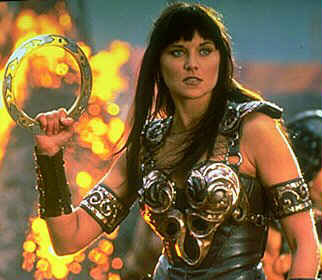 We now return you to your regularly scheduled adventure
---
Please comment to Nene Adams at wynna1@yahoo.com
Content of this story copyrighted material owned by Nene Adams and Corrie Kuipers.
Reproduction or any other usage is strictly forbidden unless negotiated with us.
© Corrieweb 1997- 2004