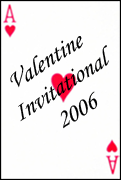 Disclaimers.
Look like 'em - not 'em - mine - no touching without permission.
It's two women - if you don't like - don't read. If you're too young - come back later. If it's illegal where you live - move. If you can't move - you have my prayers. Don't read if you shouldn't.
Sex is hinted at but not shown - sorry but I just couldn't fit any in - story didn't need it. There is swearing, however. There are references to something that may cause Australians pain. (Tough, we won 'em - they're ours!!)
Pronunciation guide - Niamh is Irish and is pronounced Neeve. It's based on a real little girl I know who wanted to be in a story. Shame it's not one she can read yet.
Complaints; comments; praise; cute blondes to insane_brit@hotmail.com
More Than a Game
By
.................................................................................................................
Gio was restless. It was Saturday night and she was home.
She leaned against the french doors, morosely staring out at the evening. The rain had stopped and the wind wasn't as fierce, but it was still strong enough to send the clouds scudding across the face of the moon. Striding back towards the other side of the lounge she threw herself into an armchair, moving it several inches, and began thumbing through the TV guide. Dammit, she thought, hurling the unfortunate magazine at the wall, two hundred satellite channels and not a bloody thing I feel like watching.
She paced back to the window to resume her gazing at the sky, knowing it was no use, knowing that Tina, her best friend, was right and she'd lost the bet. She couldn't go without sex for longer than a week and she couldn't stay away from the club for even one weekend.
"Aaarrgh," she growled out loud, before deciding a shower might help. It didn't. She merely found herself leaning against her bedroom window watching the same night sky but clad in nothing but a towel. Running a hand through her dark hair she sighed. Resigned, she bowed to the inevitable, opened her wardrobe doors and reached for a pair of leather trousers.
Barely ten minutes later she rolled her motorcycle from the garage. Now dressed in the trousers, a silk shirt and a leather jacket; she glanced at her watch, added on an hour for the time it would take her to cover the distance and grinned. She'd be in plenty of time, early enough to get in but late enough that the club would be nicely full by the time she arrived.
................................................................................................
Precisely 60 minutes later Gio walked through the door and into "Fermat's". She breathed deeply. Ah, the scents of home; leather, alcohol, smoke, poppers and sweat, she thought with a wry grin.
Winding her way through the crowd of gyrating bodies on the dance floor, she approached the bar. Tina was there of course, polishing a glass and keeping a watchful eye on her fiefdom. Spotting Gio she smirked, licked her forefinger and mimed drawing a figure one in the air. Gio held her hands up in surrender.
"Yeah, yeah, you don't have to be so damn' smug about it. You win, ok. I can't stay away, gimme a 'Red Bull' and tell me what my forfeit will be."
The redhead popped the top on the can and passed it across the bar. "You want a glass with that?" Gio shook her head 'no'. Tina continued, "Well, let's see, what can I get you to do? Ooh I know. You can sing."
Gio interrupted, shaking her head rapidly. "Oh no, not sing, anything but making me sing in public."
"Why, Gio? You have a lovely voice. Come on, it's not as if you're shy. You wouldn't come to this club if you were - or do the things you do here."
"Look, Teen, dancing, playing and fucking, even in public, are fine - but singing - no, Teen, not that, please."
"Nope, no pleading girl. As much as I love to hear a woman beg, not this time. The bet was the winner could ask the loser to perform the forfeit of their choosing - the only exceptions were nothing sexual to each other or with men, other than that it was 'anything goes'.
"Teen..." It was almost a whine.
"No. That's my choice. I've never known you to welsh on a bet, my friend, don't start now, pay up. Tonight, if you pull, you sing the girl a song, here in the club. And it has to be a song that says what you're feeling at that moment."
"Right - so you reckon your DJ carries karaoke versions of "I Want Your Sex" then?" Gio grinned.
Tina shook her head. "You're incorrigible and too damned cocky for your own good. Go. Mingle. Pick up a girl. Do what you do best." She waved her friend towards the dance floor and turned to serve the next thirsty soul.
............................................................................................................................
Two hours and a great many dances, with a large number of women, later Gio was back at the bar for a third 'Red Bull'.
"You'll never get to sleep tonight with all this caffeine," Tina joked, "ah, but you're not planning on sleeping tonight are you?" Gio stuck her tongue out. "Oh, very mature. Don't you have better uses for that thing?"
"Nah. There's not much in here tonight that takes my fancy, to be honest."
Tina felt her eyebrows attempt to climb into her hairline. There were some very tasty women on the dance floor tonight. At least half a dozen of whom she would have pegged as right up Gio's street. Mind you, she had wondered lately - Gio definitely seemed to be...not depressed, not bored, not really, just not quite as ... she gave the mental equivalent of a shrug. She wasn't really sure what was going on in Gio's head. Maybe 'Desperado' needed to settle down. That thought shocked her so much she actually stopped in the act of wiping the glass. She shook her head. Nah. Gio? Settle down? Never.
"Hey, you sure you're not just trying to get out of singing?"
Gio turned slowly and stared at her.
"Much as I hate to sing in public - and you know I loathe that - I would never turn down the chance of a roll in the hay with a cute babe just to get out of it, you know me better than that. Something takes my eye and I'll not be thinking with my brain!" She watched the dance floor for a few moments, then continued, "Is the back open? I might just pop out to the balcony and get some fresh air for a mo, clear my head."
Tina paused to serve a tall woman standing at the bar, who Gio was pretty certain wasn't a woman - 'Fermat's' was a mixed club, anyone was welcome as long as they obeyed the rules and anything was permissible as long as it was consensual.
"Yeah, back door's unlocked, but go careful, some of the private rooms are being used. Though..." she looked thoughtful, "some of them might want a tall, drop dead gorgeous babe like you to join them." She grinned.
The brunette laughed, "Flattery gets you everywhere. Nah, not up for a three-way tonight. Thanks, mate, catch ya later." Gio walked towards the back of the bar.
....................................................................................................................
Part Two
Fifteen minutes of quiet solitude on the balcony cleaned the smoke from her lungs but still hadn't cleared her mind at all. Sighing Gio stepped back into the hallway intending to return to the dance floor in search of a partner for the night. Her progress was halted by voices coming from one of the private rooms.
"I said 'no' and I meant no. Now let me go."
A woman's voice; she sounded half scared and half angry; no - not simply 'angry' more like 'furious'.
A harsher sound, replying. "Hey, sugar, you agreed to come back here with me, that sounds like 'yes' to me."
Gio recognised that voice. She knew the woman - and disliked her intensely.
The first voice spoke again, "I thought you wanted to get away from the noise, to somewhere we could chat, get to know each other. I didn't agree to anything more, and I certainly would never agree to that with you."
The contempt audible in the word 'you' was unmistakeable.
"You little..."
There was a noise, which sounded very much like someone being struck. Gio briefly told herself it wasn't any of her business, a lovers' tiff maybe, she should just walk on. She couldn't. It didn't sound like a lovers' spat. It sounded like someone being pressured into something they didn't want. Damn! she thought, why did my father insist on raising 'gentlemen''? She could no more walk past than she could flap her arms and fly to the moon. She reached for the door, praying it wasn't locked. The handle turned and the door swung open.
She been right about recognising one of the room's occupants, Vanessa Adams. Five feet eight inches, built like a brick carsey, and an all round nasty piece of work. She was holding a set of handcuffs and what looked like a riding crop, and was standing over the owner of the other voice, a blonde, about five feet four by the looks of her, who was currently lying on the floor holding her face. Gio was overcome with sudden rage. She seized Vanessa by her collar and threw her against the wall, snarling.
"Get out."
"Fuck off, Carlson. She came in here of her own free will." Vanessa got to her feet and started forward, fists clenched.
"I wouldn't if I were you, Nessie. You've already been banned for a month before now. I'll get you banned for life if you take one more step towards either of us. You know I can."
Vanessa stopped. "You're welcome to the frigid bitch." She turned on her heel and stomped from the room, pointing from the blonde to Gio as she did so, "You won't be any safer with that fucking slut, girlie".
Gio bent down. "Hi, you ok?"
The woman nodded. "Thanks. She wouldn't take 'no' for an answer. I had no intention of doing anything with her, let alone allowing her to cuff and beat me. I like the name you gave her - Nessie - she was a bit of a monster. Could you really get her banned?"
Gio held a hand out and assisted her to her feet. "She can be a touch...aggressive. Some women like that, but she never knows when to stop. And yes, I could, I know the owner. In fact I named this place."
"Fermat's Last Theorem. I wondered where that came from, what kind of a name is that for a bar?"
"Well, I'm a mathematician in my 'day job', I lecture at the university, and that's the name of a maths problem that was deemed incapable of solution for centuries. I joked that Tina's ability to persuade the bank to lend her the money for a risky process like starting this club was as mysterious as Fermat's last theorem and bingo - the place had a name." She grinned.
"Look, this isn't a come on or anything, but do I know you? You look familiar."
The smaller woman smiled. "You don't know me but you have seen me before. My niece is in your junior sports club, you coach her in cricket. She worships her "Miss Carlson."
"Right. I knew I'd seen you. Which one of my pre-teen fan-club is your niece then?"
"Niamh Wilkins. I'm Becca Simmonds, by the way."
"Gio Carlson, but then you knew that."
"Not the 'Gio' bit. Is that short for something?"
"Giovanna, my mother's Italian, but if you call me by my full name I might just have to kill ya." Gio faked a menacing frown.
The blonde giggled. "What did Vanessa mean by not being any safer with you?"
"Ah... well... I'm pretty... promiscuous... and fairly well known in this club, mostly I come here to get laid; frequently in these back rooms. That's what they're here for you know. The strictly illegal activity of sex in a 'public' place and often the even more illegal s & m sex in a public place. However ," she added quickly, as she noticed Becca tense nervously, "I never, ever push anyone into anything. It's no fun if it's not willing."
Becca mumbled something that Gio didn't quite catch.
"Sorry, what was that?"
Becca shook her head. "Nothing."
Realising that the two women had, without either of them really noticing, drifted over to the sofa which was situated against the back wall of the room, Gio waved her hand at it.
"Would you like to sit?"
"Wouldn't you rather get back to the club? You haven't... I mean... don't you... I mean... aren't you looking to get...." Becca couldn't find the right words.
"Was I looking for a partner for the night? Yes, but in a very half-hearted way. I didn't see anyone to catch my interest out there, that's why I was back here. I was getting some air and thinking. Now - what did you say just then? Under your breath, I couldn't quite catch it."
Becca blushed scarlet.
"Erm, it wasn't really anything, well nothing important, erm ... So how does someone as sporty... er... athletic as you are, I mean you're very fit... er healthy... er I mean your physique is er ... oh Lord."
Becca stopped talking and took a deep breath.
"I swear to you, English is my native language even though it doesn't appear that way right now. What I'm trying to say is - how does someone with your interest in sports end up a mathematics lecturer? Or alternatively how does a university mathematics lecturer wind up coaching junior school kids in various sports?"
"Interesting line in distraction there, Ms Simmonds - don't think I'll forget my original question," Gio grinned once more, "but to answer yours, no-one was more surprised than I was when I decided to study for a maths degree. Even my maths teacher was astonished. I was always the outdoors sort, always the tomboy, hated studying. If there was a sport that I could do then I did it. The more adrenaline fuelled the better. But I discovered I loved maths, too. There's... a purity about numbers, a simplicity. They are the one thing in my life that is predictable. It's as sure as rain in November in a way that almost nothing else is. So, Ms Simmonds, what exactly did you mutter under your breath just now?"
Becca turned an even richer shade of crimson.
"Erm, I said youwouldn'thavehadtopushmeeither."
"What? Oh. I wouldn't have had to.." Gio stopped speaking as the other woman hid her face in her hands, nodding. "Well, well. So - my cricket coaching bowled this maiden over, hey?"
Becca groaned. "I can't believe you said that."
"What's up? Stumped for a reply? Did I hit you for six? Or am I just being a silly mid?"
Becca laughed. "If you were intending to relax me, it worked. And I'm no maiden believe me. I may not have your...sterling qualifications, but I have had some experience."
"Oh, yes?" Gio's voice became a little huskier. She had been bored wandering round the club this evening; even with all the women she'd asked to dance no-one had captured her interest for anything more - until now. There was no doubting the blonde was beautiful and she had an air of seductive innocence about her. Gio's hormones chose that moment to start making themselves felt. "And why wouldn't I have had to push, miss not-quite-a-maiden Simmonds?"
Becca blushed again. "Because I've had a crush on you for sometime, even my sister and her husband have noticed how eager I am to collect Niamh from after school club when it's cricket night. And I can't believe I'm telling you this."
For the first time that evening Gio felt alive - and aroused. She reached out a hand and gently ran the tips of her fingers down the Becca's face, ending at her chin. She tilted Becca's head towards her.
"So if I wanted to kiss you, would you say yes?"
Becca swallowed, then licked her lips. "Oh god, yes."
"Even though you know what I am, that I don't do relationships that last longer than one night?" Gio continued stroking her fingers down the blonde's neck, drifting along the edge of her shirt's neckline, watching with interest as Becca shuddered slightly.
"Yes. I don't do this. I mean I've never done a one-night stand. I'm not an innocent but I've never been casual. But I want.... I mean I'd like to really get to know you, to spend some time with you, but if you can't, won't.....oh I don't know what I'm talking about. I just know that if you don't kiss me soon I'm going to explode."
Gio bent closer. "I wouldn't want that, think how hard it would be for me to explain the mess that would make. Are you absolutely certain?"
Gio was now so close that Becca couldn't have licked her own lips without catching Gio's at the same time.
"Yes," she whispered, "oh please, yes."
Gio barely moved, her mouth covered Becca's; her tongue traced the outline of the blonde's lips. Granting the implied request Becca opened her mouth and drew Gio's tongue in, meeting it with her own.
Aeons passed before they finally broke the kiss, needing to breathe.
"Wow!" Becca murmured.
"Yeah."
Gio drew a deep breath. "Well miss not-quite-innocent you certainly know how to kiss. Last time of asking - are you sure?"
Becca nodded as Gio began to open the buttons on her shirt, sliding it from her shoulders and letting it fall to the floor; the rest of their clothing rapidly following. Becca experienced a moment of claustrophobic panic, thinking she would be pressed back into the couch, assuming the taller woman would cover her, would want to dominate her. She was pleasantly surprised when Gio positioned herself supine on the couch, pulling Becca down to straddle her.
.............................................................................................
Part Three
A little over an hour later Becca finally found herself capable of rational thought once more. Although those thoughts she was having were unwelcome. What now? I know I said I accepted her terms, but oh God, I would like to see her again. Nobody ever made me feel this good the first time together. Well, if this is all I'd better get out of here I suppose, before I want more than I can have.
Becca cleared her throat. "What happens now? I mean... should I get dressed and leave first? Or do you get dressed and leave and I wait for a bit? How do you want me to behave next time I see you at cricket practice? Oh, wait, the school term's almost over, you won't be holding classes much longer. I won't see you anyway." Her voice broke slightly on the last word. She started to move away from Gio and was startled when the brunette tightened her grip, holding Becca in her embrace.
"Shh. Are you in that much of a hurry to leave?" Gio smiled. "You really haven't ever done this before, have you?" Becca shook her head. "Well, what generally happens, miss innocent, is that we both get dressed and leave and then maybe one or both of us picks up another partner and we go our separate ways. But what is about to happen this time, is that we are gonna stay right here because you look like the kind who likes to cuddle. Am I right?" She tilted Becca's head up and looked her in the eye.
Becca nodded. "Yes I do, but I thought..."
"See that's your trouble. Thinking. Gotta stop all that nasty thinking. Rots your brain."
Becca giggled. "But..."
"Ah-ah, no buts. Cuddle! That's an order."
Becca obeyed and cuddled deeper into Gio's arms. She made a small contented noise. Gio was thinking hard. I really like this kid. I almost want... she left the thought unfinished. Now I'm scaring myself. Gotta cut that out. She shifted slightly and looked at her companion.
"Hey, you're not falling asleep there are you? We're gonna have to go soon. The club shuts shortly and they like to make sure these back rooms are empty a good half-hour before the lights on the dance floor go up. Now - before you panic again - we're going to get dressed, and, unless you'd rather not be seen with the club slut, we're gonna walk out of here together. Then, as long as you're ok with motorcycles, I'll drive you home. Does that sound ok?"
"Sounds perfect, thank you."
..................................................................................................................
Gio and Becca walked towards the bar. Tina looked up and shook her head. "Might have known you'd score. What's the song going to be then, Stud? I think the DJ has Meatloaf's 'Two Out of Three' or perhaps Melissa's 'Skin Deep' if you want."
Gio shook her head.
"Not this time Teen, I'll owe you your song. As soon as I know what I'm singing and why, you'll get it, complete with speech. I swear."
"Ok, Stud - but don't think I'll forget. You drinking?"
"No, I'm just going to drop Becca home then I'll call it a night. Catch you later, girl"
As they left the club Tina turned to her barman and muttered, "What the hell just happened? Did I really see that or do I need to start taking more water with it?"
He shrugged and, grinning, replied "The heartbreak kid just drove someone home. In a minute I'll pop outside and make sure grass is still green and the moon is still in the sky."
.........................................................................................................
Gio parked the bike on its side-stand and removed her crash helmet before turning to help her pillion passenger with hers.
"Walk you to your door?"
"Please."
Gio rested her arm around Becca's shoulders as they strolled up the path. They stood on the doorstep with their arms around each other for a moment then Becca drew back.
"No panic this time but I do need to know how to react when I see you again. Unless of course you'd rather I didn't pick Niamh up any more."
"I don't want you to stop collecting your niece unless it will make you uncomfortable. I don't want you to pretend not to know me unless you want to do that. When you see me feel free to call me Gio; may I call you Becca?" Receiving a nod of consent she continued, grinning. "And if you want to, go right ahead and hug me. I know you're the huggy kind. But no more than that - impressionable eight-to-eleven-year-olds will be watching, agog."
"Hug, but I thought..."
"There you go again, thinking, what did I tell you about that? Yes, normally I'd rather chew off my left arm than go round hugging people, but for some reason you're different, so hug all you want. Treat me like a friend if you'd like to because I would like it if you did. So, we ok?"
By way of reply Becca hugged her. "We're more than ok. Thank you."
.....................................................................................................
Part Four
Gio stacked the last cricket bat onto the rack and locked the cupboard. It had been a very rewarding session this evening, for some reason everything had clicked. All the children had enjoyed themselves and every one of them had produced a credible over-arm bowling action. Now she was just waiting until all her charges had been collected by their designated parent or guardian before heading home to indulge herself with a nice, long, hot bath. In fact there was only one child left.
"Hey Niamh, still no sign of anyone?" Gio ruffled the girl's hair. "Not like your aunt to be this late."
"Auntie Becca might not come for me. She and Mama had an argument and Mama said it might be best if she didn't and so Mama might come and she's always late."
Gio nodded. Mrs Wilkins worked until six and frequently was unable to make the six-thirty finishing time. Gio didn't mind the wait. Niamh was a sweet child and very mature for her eight years.
"Mama said maybe Auntie Becca shouldn't come here anymore and Auntie Becca said she wanted to and Mama said she was a fool and auntie Becca said she couldn't help it. Then Mama said something I couldn't hear and made Auntie Becca cry. And then Nana came downstairs and told me off for eve something." Niamh made a face. "I think she meant spying but it wasn't really coz Mama was shouting and the whole world could hear. And then Auntie Becca ran outside and Mama said I'll do it. And then she saw me and told me to put my coat on."
"I see." Gio nodded again; glad to be able to get a word in. In spite of working with kids for years it wasn't until that moment she'd realised that they could survive without oxygen intake for such long periods. She hoped it wasn't anything she'd done that had caused the quarrel but she had a sinking feeling about it.
Looking through the window of the sports hut Gio spotted a black Mondeo turning into the car-park.
"Niamh, I think your Mama's here. Let's get your coat on and go to meet her."
"Hey, baby girl, give me a hug." Mrs Wilkins knelt and opened her arms as Niamh ran to greet her. "Ok now, you run along and get in the car while I just have a quick word with Miss Carlson."
"Okay, Mama." Niamh skipped off.
Gio finished locking up the hall and turned to face Niamh's mother. "Go ahead."
"Miss Carlson. You are wonderful with the children and Niamh adores you. I have no desire to change that. You are also excellent at keeping your private life away from your classes, for which I thank you. But I am aware of it. I do know what you're like and I'm asking you...no, I'm telling you to stay away from my baby sister before you break her heart."
"Mrs Wilkins, I understand your viewpoint but your sister is an adult and fully capable of making her own choices. I didn't force her or coerce her in any way. I gave her plenty of chances to change her mind. I like her, I liked spending time with her and if she wants to try for some kind of friendship with me then I'd like that too.
"It is, of course, your right to decide whether or not she collects Niamh but apart from that, with respect, it's none of your business. If Becca wants to see me she can. If she chooses not to, well that's up to her - not you."
"I've said what I came to say, Miss Carlson. Either my husband or I will be collecting my daughter in future. Good evening to you." And with that she left, leaving Gio to stare after her in amazement.
Gio found that the prospect of a nice long soak no longer held any appeal. She was too angry to benefit from it. A nice long, fast bike ride beckoned.
True to her word, for the reminder of the term Mrs Wilkins called for Niamh. The Easter holidays came and went and summer term began, Gio hadn't seen Becca since that night at Fermat's. She'd gone to the club every weekend hoping the blonde would be there and been disappointed each time. True, she'd attempted to ease her disappointment on two occasions but the encounters had left her feeling vaguely dissatisfied. She still went to dance and flirt but had stopped taking people to the back rooms. Life had become confusing and she didn't like it. And she still owed Tina that song.
............................................................................................................
Part Five
Gio faced her students. "Right, ladies and gentlemen, there on the board are the equations for Schwarzschild's Radius and the formulae for gravitational singularity and black hole entropy. Using these formulae and Penrose and Hawking's work I want a three-thousand word essay, fully researched and referenced, on the topic of the history of the mathematical theory of black holes."
There were groans throughout the room.
"What? You didn't expect an essay in a maths class? Tell me, what use is it knowing your subject if you have no means to communicate that subject? You have eight weeks, ladies and gents. But the good news is that any decent effort which is mathematically sound will receive a pass mark. That pass will amount to fully one third of the credit for this course. Do your best. Class dismissed."
As her students filed from the lecture hall Gio began gathering her books and lecture notes. Stuffing her papers into her briefcase she caught sight of someone from the corner of her eye. Assuming one of her group needed clarification she turned towards the person.
"So what part of the assignment did..." Her voice tapered off as she realised it was not one of her students. Leaning against a desk and clad in a summer frock with a sweater tied loosely around her shoulders, was Becca.
"Well. Miss Simmonds. I didn't realise you'd developed an interest in the application of mathematics in astrophysics. To what do I owe the pleasure?"
Becca pushed off from the desk and walked towards her, ducking her head and running a hand through her, now short, hair. Leaving Gio with the impression that the cut was new and Becca was uncertain about it. Gio thought she looked adorable and stunning at one and the same time. It took a conscious effort for Gio to keep breathing normally.
Becca smiled. "To be honest the only words I've understood in the whole of the last fifty minutes have been 'ladies and gentlemen', 'essay' and 'eight weeks'. I'm here because I wanted to see you and it was the only way not to break my promise."
"Promise?" Gio had been about to dismiss Becca with a sarcastic comment. She wouldn't have confessed it under torture but she'd missed the blonde and had been hurt by what she'd believed to be Becca's deliberate avoidance of her. The word 'promise' made her stop and think. Perhaps things weren't that simple.
"Yes. Look, do you have to be anywhere now? I know this is your last lecture for the week but have you any other plans? I need to talk to you about things."
Gio wondered if she'd imagined the catch in Becca's voice when she'd said 'other plans'.
"No, no other plans at all. I'm all yours. Would you like to go somewhere for coffee? Or perhaps an early dinner?"
"Coffee would be perfect."
"Great. Do you have transport? It's just that although Starbucks is in walking distance at this time of day it will be packed with students. There's a nice place down by the river but it's a ten-minute drive."
Becca shook her head.
"We'll take my car then and afterwards I'll drop you wherever you need to be, is that ok?" Receiving a nod of agreement from Becca, Gio held the lecture-hall door open. "After you."
.........................................................................................................
They drove in silence to the coffee shop. It wasn't until they were seated with their drinks that Becca began speaking.
"I had an awful row with my sister the morning after you and I...after we..."
"Met at the club?"
"Yes, met at the club. Although I hadn't known about your reputation before that night she had. Because I had a crush on you she'd done some digging. Part of the argument was about that. She had no right to do that. Not to check up on you and not to try and make my decisions for me.
"She was surprised when I told her that I knew, because you'd been honest with me. I lost my temper with her and told her what we'd done. She was upset for me. She thought I was going to get hurt. We had a terrible quarrel and she forbade me from collecting Niamh, said she take my name off the list of approved adults.
"Eventually we compromised. I promised not to go back to Fermat's alone and she said she'd leave my name on the list but I would only be called on to fetch Niamh if she couldn't. I never expected that she would change her work hours to make sure she was always available. I thought I'd get a chance to see you long before now." Becca paused to sip her coffee.
"Well that explains why I haven't seen you at Fermat's or sports club. Did you know your sister came to see me the first Monday after we met? She warned me to stay away from you."
"And you did." Becca's voice was flat and emotionless.
"No. I had no idea where to even begin to find you. I don't know where you live or what you do for a living. You were never at Fermat's. You no longer came to get Niamh. I figured you knew where to find me and chose not to."
Becca slumped back in her seat. "Damn! And I thought... never mind...so..."
"So, Miss Simmonds, do I understand that you would have come to see me if you hadn't promised not to?" Becca nodded. "In that case - have dinner with me?"
"Dinner?"
"Yes, dinner."
Gio cleared her throat, opened her mouth, closed it again and then cleared her throat once more. It was difficult to say which of the two women was more astonished by her words as she spoke.
"Look. I know what I said, I know how I am, how I've always been, and this is kind of breaking our agreement, but, crazy as it sounds, I'd like to see you again. Would you be prepared... what I'm trying to say is... will you consider going out with me...on a proper date? I'm in the somewhat unfamiliar position of not wanting this to be over."
"I'd like that very, very much," Becca beamed at her.
"Thank God for that. I'm not sure I could have worked up the nerve to ask a second time. Tonight?"
"I can't tonight, I'm babysitting Niamh. How about tomorrow or is that clubbing night?"
"Tomorrow is fine. Come on, I'll drop you wherever you need to be. You can give me your address and phone number this time and I'll give you mine. Let's blow this popsicle stand!"
"Let's do what? What on earth is a popsicle stand?"
"I have absolutely no idea." Gio laughed. "I read it in an American book and liked the sound of it. Someday I'll look it up and find out. It probably doesn't mean anything anywhere close to my interpretation."
Laughing, they left the coffee shop together.
........................................................................................................
Part Six
When Gio arrived at Becca's building to pick her up for their dinner date she had no trouble finding the right flat. She simply followed the shouting. Becca and her sister were engaged in a spectacular argument.
"Damn it, sis, I only want what's best for you and she's a tramp who'll break your heart."
"Dawn, you have no right to interfere. I'm a big girl and I can take care of myself. I know what I'm getting into. I like her and I want to spend time with her. Yes, and sleep with her. And if she doesn't want to get involved well I'll deal. I accept her on her terms. At least give me some respect and allow me to make my own choices."
"She'll hurt you, you know."
"Maybe, maybe not. But that's for me to risk."
It went quiet. It seemed there was a temporary halt to the hostilities. Gio chose that moment to knock.
"Come in, it's open. Hi, Gio."
"Hi, babe. Mrs Wilkins."
"Miss Carlson," Dawn icily greeted Gio before turning back to her sister. "Think about what I said. I'll see you in the morning." And she left.
Becca leant against the wall and blew out a long breath.
Gio shook her head. "She does not like me one little bit, does she?"
"You heard? Of course you heard. They heard us in Glasgow for Pete's sake. I'm so sorry, Gio."
"It's ok, don't worry. It's you I'm going out with not her. You ready?"
..........................................................................................................
Dinner went well, so well that they did it again on several occasions. Discovering that their taste in films was similar the two of them reserved Wednesday evenings for cinema going. They even went clubbing together since Becca decided her promise did not apply to going with Gio to the club but only to going there alone.
Without either of them consciously acknowledging the fact they were spending almost all their free time together.
Summer term ended and Gio left for a previously arranged lecture tour of Canada. Becca was torn. She knew she had no claim on Gio but on the other hand she was upset at the thought that Gio might see other women while she was away. Might? Make that will, she thought to herself. After all Gio had said she wasn't the faithful kind. That she didn't date. It was just that it had felt like dating these past weeks. But what could she do? Start making demands and drive Gio away?
Her musing was interrupted by the phone ringing.
"Hello."
**Hey, babe. Miss me?**
"Gio?"
**Yeah. Don't sound so surprised. I can't stop long, it's some god-awful time in the wee small hours here but I wanted to catch you before you left for work.**
"Oh. Gio, it's so good to hear you. How's Canada? Are you having a good time? What are Canadian clubs like?"
**Whoa, slow down. Canada's fine. The lecture tour is going well. I'm having as good a time as I can without you. And I haven't been in any clubs so I can't say.**
"You haven't? Oh. I do."
**Do what?**
"Miss you."
**Ah, right. Good. I'm kind of missing you too. There's no-one here who's as much fun as you are. Hey, look at the time. I have got to get some sleep and you need to go to work. I just wanted to call you to see how you were and... well... to see how you were.**
"Thank you. I'm glad you called. Sleep tight."
Becca hung up the phone, astonished. "What just happened?"
In a hotel in Vancouver Gio switched the light off and settled down to sleep, feeling a totally new sensation welling up inside of her, which she tentatively identified as happiness.
.........................................................................................................
Part Seven
Gio had been mildly anxious for the last three hours of the flight without having a clue why. Now as she finally passed through the customs area and out into the hurly-burly of Heathrow's terminal three that anxiety had risen from mild to nigh-on panic. She looked around hoping to see ... what? She had no idea. Sure she'd told Becca what time her flight arrived but did she really expect her to be at the airport? The woman had to work for God's sake.
"You're a fucking idiot, Carlson," she muttered under her breath.
"Talking to yourself, Gio. That's the first sign of madness you know."
Gio swung round in the direction the voice had come from.
"Becca!"
She dropped her suitcase and swept the smaller woman into her arms, lifting her off her feet and swinging her around in a circle.
"Wow. I guess taking the day off work to meet you was the right decision then?" Becca was sporting the biggest grin Gio had ever seen.
"Definitely. I'm as jet-lagged as hell. I'm so tired I don't know whether I'm on my arse or my elbow but I do know I'm very pleased to see you."
"So, are we gonna blow this, what was it, popsicle stand?"
"I still have no idea what the hell that is but yeah, let's get out of here."
.......................................................................................................
Becca drove, she had offered Gio her car keys back but Gio was too tired to drive safely. Gio was struggling to stay awake.
"Hey. Good news. Dawn has surrendered. She's admitted that nothing she can do will stop me spending time with you so she's agreed I can collect Niamh from sports again."
"That's good. It'll be nice to have you fetch her again."
Nice? Becca thought. Is that all? Nice? Maybe I was mistaken. Just because she phoned me several times and said she missed me, it doesn't mean she changed her mind about relationships, does it?
She tried to remain bright and cheerful but Gio could sense something was wrong. She was just too damned tired to work out what, or to do anything bout it.
When they arrived at Gio's house Becca dropped the car keys into Gio's hand. "There you go, door to door taxi service. Now I really must run, I've a tonne of things to do. Bye." She left quickly.
Gio stood and looked at her keys. "What the fuck? Never mind. I'm way too tired. I'll work it out later." Entering the house she went straight to the bedroom, flopped onto the bed fully clothed and slept the clock round.
......................................................................................................................
Over the next week Gio tried several times to phone Becca but every call went straight to the answering machine. Puzzled and hurt Gio finally accepted that the blonde was avoiding her. She couldn't work out why, she was positive she hadn't done anything. Eventually she concluded that Becca must have a new love in her life and no longer had time for a casual whatever-the-hell she was. She just couldn't understand why Becca simply didn't come right out and tell her.
Gio spent the following week feeling slightly down. This was baffling her, because in normal circumstances she would have been ecstatic. As indeed it seemed most of the country was. She had managed to join in with 'test match fever' by the time her first Monday cricket class rolled round. Not that any of her young pupils were about to receive any coaching. All of them spent the session glued to the radio.
...............................................................................................................
Becca approached the cricket pitch with trepidation. She'd decided she was being silly and avoiding Gio was childish. It was better to see her and sort things out. If they were 'over', well so be it. Truthfully there had never been a 'them' to be over.
Just as the class came into her view Gio leapt into the air and yelled.
"Yes!" She punched the air and yelled again. "Yes! We've bloody done it. We've done it. First time since Beefy Botham in '87."
The children seemed to have been caught up in her enthusiasm, all of them were jumping, dancing or running round in circles.
"What...," she began. She never finished her sentence. Gio swept her into her arms and soundly kissed her.
"Oh Christ,. Becca. I'm so sorry."
"Don't you dare apologise. Don't you bloody dare."
Gio looked deep into Becca's eyes. "I won't."
Eventually they were brought back into the here and now by a variety of noises. From childish giggles to fake gagging noises.
"Oops! What did I tell you about not doing more than hugging in front of the kids? Welcome back, love, I thought you'd gone off me."
"Never. I just got my wires crossed. So what are we celebrating?"
"We've won the ashes. We've beaten the Aussies. First time we've won them since 1987. It's magnificent."
"Oh. Right. If you say so. A game of cricket."
"Heathen! It's not 'just' cricket. This is more than a game!" Gio turned to her class. "Okay you lot, time to pack up. You can all tell your parents you were wonderful and you've all got a gold star because of the ashes. Robert, your father's Australian isn't he? You be sure and tell him that you got a very special gold star because England won the ashes, ok?"
Becca giggled. "You are terrible!"
"What?" Gio attempted to look offended. "It's a momentous day. So - have dinner with me?"
............................................................................................................................
Saturday rolled around and Gio had decided to go to Fermat's. As she told Becca, what with being away for the summer they'd be forgetting what she looked like if she didn't go soon. Becca started to pull away from the hug they were sharing.
"Whoa there. I want 'us' to go to Fermat's. As in me and you. I don't want to go alone." Becca relaxed.
.............................................................................................................
They walked into the club and were greeted by raucous cheering.
"On the house, Stud." Tina pushed their drinks across the counter. "So what's up with the Heartbreak Kid these days?"
"Leave it out, Teen. Becca - dance with me?" As they swayed together slowly Gio whispered, "Wanna come with me to the back rooms and have some fun?"
Becca stopped dancing and leaned back to look at Gio.
"What are you asking?"
"I'm asking if you'd like to go to somewhere slightly more private and make love with me."
"Don't you mean have sex?"
"No. I meant exactly what I said. I want to make love with you here where it all started with a night of sex."
"Yes, I would." Becca took Gio's hand and led her towards the back of the club. "I really would".
............................................................................................................
They chose the same room and there were no words until each of them cried out. And it was better than the first time.
Lying together afterwards, Gio spoke quietly. "I want to say things to you but I can't find the right words. All I can come up with are these stupid cricket analogies. I think, love, my innings is over - I've been knocked for six, clean over the boundary. I'd actually like to try and work at this, at us. I know this isn't the conventional way to start," she looked down at their naked bodies, "but it does feel like a new start and not the end. I want to try to make a life with you, if that's what you want too."
"Becca smiled. "It's what I've always wanted, love. You're what I've always wanted."
"Let's go then. Get dressed. I have a song to sing and then I'd like to take you home. To my house. To take you to bed and to wake up with you in the morning. Every morning.
Becca regarded Gio quizzically, but did as she'd been bid. "A song? Never mind, I'm sure it makes sense to you."
................................................................................
Gio walked up to the bar. "Hey, Teen, you think your DJ's got any Terri Clark?"
Tina looked puzzled as Gio changed direction and headed towards the DJ. "Terri Clark?"
Exchanging a few words with the man, Gio picked up the microphone.
"I lost a bet, my forfeit was to sing a song which states clearly how I'm feeling right this minute," she began.
"Horny, Horny, Horny!" Yelled a voice from the dance floor, causing a burst of laughter.
"Yeah, yeah, very funny. No. This is my choice song - and it's for Becca" Gio said pointing. Becca walked forward to stand in front of the small platform looking puzzled. The soft strains of the tune rolled across the room and Gio began to sing.
I've had love and love's had me
I've been held and been set free
And I have lived enough to know
That you might stay or you might go
So here I am one more time
Call me brave call me blind

I'm gonna count to 3
I'm gonna hold my breath
Try not to be afraid
Tho it scares me half to death
I'm out here on a limb
Altho I know that it might break
My heart is gonna want you anyway
And if this love has any chance at all
Someone's gotta be the first to fall


There was absolute silence when she'd finished. Putting the microphone down, she dropped from the platform and faced Becca.
"In case you didn't quite get the message there, what I was saying was I love you. I'm in love with you. Will you be my lady?"
Becca nodded, unable to speak.
"Ready to go home?"
Becca nodded again.
Gio put an arm around Becca's waist and together they strolled back to the bar. As Gio reached it she stretched out one hand, resting a single finger underneath Tina's jaw and gently closed it.
"Catching flies my friend?"
Tina's mouth worked but no sound came out.
Hand in hand Gio and Becca walked out of the club and into the evening.
....................................................................................................................
....................................................................................................................