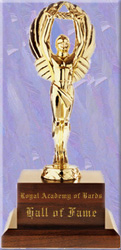 Academy Author Index
Last Updated: 1/31/2017

2012 Author Hall of Fame
Author
Story - Desert Dreams




---
Part 1 Part 2 Part 3 Part 4 Part 5 Part 6 Part 7
The War in Iraq sets the backdrop for this tale of two lost souls who find each other, and a measure of happiness, amidst the violence and insanity around them. Captain Lacey Stephens is a disillusioned flight surgeon who wants nothing more than to escape the nightmare her life has become.

Chief Warrant Officer Mackenzie Papadopoulos is an ace helicopter pilot seeking action and danger, who gets assigned to Lacey's medical unit. When the two meet, sparks fly and they strike up a fast friendship that quickly turns into so much more, as war wages around them and the action heats up to dangerous proportions.
Part 1 Part 2 Part 3 Part 4 Part 5
Brief journal entries of Lacey Stephens
The Holidays are in full swing for everyone. It is a time of joy and celebration. It is also a time to spend with loving family and friends. But for Mackenzie Papadopoulos, Christmas isnít turning out exactly as she hoped it would. After serving her country as a helicopter pilot in the U.S. Army and surviving a crash in Iraq, she has returned to her family home in Wyoming to start a new chapter in her life. She wants to share this new chapter with the woman she served her final tour with and who was one of the only survivors of the crash that claimed the lives of several members of Macís crew. Unfortunately, things donít always turn out the way we hope they will..
Part 1 Part 2 Part 3 Part 4 Part 5 Part 6 Part 7 Part 8 Part 9 Part 10 Part 11 Part 12 Part 13 Part 14
Part 15 Part 16 Part 17 Part 18
These are original blog entries of Lacey Stephens. These entries take place a year into the marriage of Lacey and Mac and pick up where Mountain Memories left off.
Love Conquers All [Academy Halloween 2012]
Xena has been Conqueror of the Known World, ruler of Greece and the most feared warrior in all the land, for a number of years. Bored with her duties at the keep at Surra, she takes a side trip to the small village of Potidea, where her entire world changes forever. She meets a feisty young village girl -an orphan storyteller with a heart of gold and the courage to stand up to her. The one person in all of Greece who will surely steal the Conqueror's heart and turn her world upside down is the one who will change her utterly and completely.

Gabrielle's life has never been easy. She watched helplessly as her family's livelihood was stolen by raiders and her father disappeared without a trace. After narrowly escaping slavers who took her friends, she and her sister then watched their mother slowly waste away and die. But little did they know the worst was yet to come. One day, their village was visited by the dreaded Conqueror and nothing could prepare them for the changes to come.
Part 1 Part 2 Part 3 Part 4 Part 5 Part 6 Part 7 Part 8
Xena is no longer Conqueror of the Known World, ruler of Greece or the most feared warrior in the land. After a sound defeat at the hands of Romans and a former ally, as well as a heart-wrenching betrayal by her own brother, Xena is regrouping and preparing to retake Greece and restore her reputation. With the help of a certain green-eyed Amazon queen and her retinue, Xena embarks on a journey to once again conquer the Known World.
Part 1 Part 2 Part 3 Part 4 Part 5 Part 6 Part 7 Part 8 Part 9 Part 10 Part 11 Part 12 Part 13
This story takes place several months after the events of the third season of Xena. It includes references to the episodes The Bitter Suite, One Against an Army and others that touched on Britannia, Chin, Velasca and the rift that developed between Xena and Gabrielle. When Xena and Gabrielle arrive at the Amazon village, they are in for more than they bargained for. When a sudden illness takes Gabrielle down, Xena must help the Amazons deal with a threat that could undermine their chances for a peaceful future. Will Xena's efforts on behalf of the Amazons end in disaster? Will the gods interfere, once again? Or will past prejudices and present animosities change the landscape forever?
Sequel to A Nation's Pride takes place sometime after events in Season 3 and pushes the envelope on a new timeline in the Xenaverse. Taking a break from life on the road, Xena and Gabrielle help rebuild Amphipolis in the aftermath of the destruction Athena's army wreaked on the town. A strange mystery and a desperate request for assistance interrupt their brief time-out and embroil the duo in a tumultuous hornet's nest of angry gods, pregnant Amazons and complications too numerous to name.
Part 1 Part 2 Part 3 Part 4 Part 5 Part 6
This is the final installment in a three-part series that began with A Nation's Pride and Too Much To Ask. If you haven't already read the first two parts, you might want to do so. My apologies to those who have been waiting ever so patiently for this final installment. Life got a little hectic during and after the holidays. Thank you for tagging along for the ride.
After defeating yet another army and setting the gods straight, Xena and Gabrielle now face their most difficult challenge yetand one that will rock the very foundation of everything they hold dear. Not only must they save the Amazon Nation and set them on a path to a brighter future, but the girls must find a way to keep the past from drowning them in a sea of intrigue and spiritual upheaval far greater than the Aegean.
A Single Step [incomplete]
ďA journey of a thousand miles begins with a single step.Ē ~ Lao Tzu, The Way of Lao Tzu , Chinese philosopher (604 BC - 531 BC). Xena is dead. Gabrielle may have possibly moved on. We'll see. This story takes place years after Gabrielle's adventures in Egypt as ďthe girl with a chakram.Ē She built a hospice near Amphipolis and lives there with others. And then a stranger shows up and changes everything.
Part 1 Part 2 Part 3 Part 4 Part 5 Part 6 Part 7 Part 8