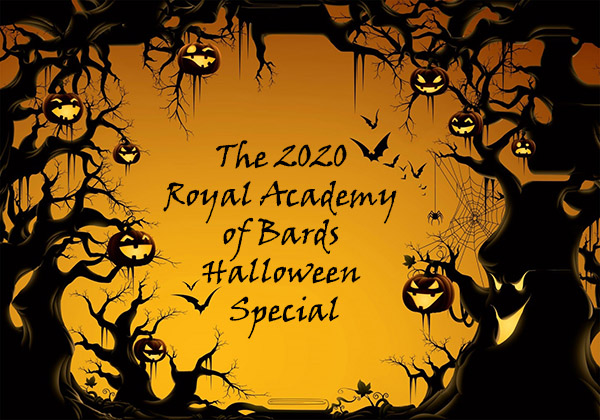 The Windigo - Johnette Hopkins [Uber Buffy/Gen/Complete]
Grave Concern - Norsebard [Original/Alt/Complete]
For one hour on one night of the year, the yawning that separates the realm of the spirits and the world of the living narrows to allow the permanent residents of a centuries-old cemetery free passage into their erstwhile domain. Traveling across dimensions is a severe strain for all but the bravest and strongest ghosts, so a caretaker, Jayne Osbourne, is there to greet them when they finally break through from the Other Side…
Undead Hippie Chicks Have All The Fun - D. J. Belt [Original/Alt/Complete]
Halloween Party - JS Stephens [Uber/Alt/Complete]
Katie Hopkins reluctantly accepts the Halloween party invitation from her neighbors, Cassie and David Simmons, deciding to go as Janice Covington. Little does she know that she will meet her Melinda Pappas there.
The Haunted Ship - Phineas Redux [Classic/Alt/Complete]
Xena and Gabrielle investigate rumours of a haunted pentekonter in the Greek Navy fleet at Thessalonika.
Goblins Galore - Norsebard [Uber/Alt/Complete]
Things of unknown origin shouldn't be messed with - especially not on Halloween. When Wynne Donohue finds an innocuous-looking wooden box in an abandoned mining town, she plans to use it as the perfect Christmas gift for Deputy Sheriff Mandy Jalinski. The first calamity occurs before she even gets home, but that's nothing compared to the full-scale disaster that takes place when the lid is opened. Soon, the desert town of Goldsboro is once again the center of a titanic struggle between the beleaguered residents and beings from beyond our realm…
Be Careful What You Wish For - Kim Pritekel [Original/Alt/Complete]
A group of friends decide to check out the town's abandoned, creepy house and get far more than they ever bargained for! Be careful, you never know what you want deep inside ....
The Tommie Knocker - Mickey Minner [Original/Alt/Complete]
Barn Find - Norsebard [Original/Alt/Complete]
Ashley's Barn Find is a popular Internet video show created and maintained by Ashley Townes, the daughter of a famous quarterback. A simple mistyping has massive repercussions for the young woman as she unwittingly goes to a haunted barn to record a show - not only is the site's ethereal resident evil to the core, it follows her to the motel where she plans to spend Halloween night…
Light: A Vampire Story - LightAVampireSY [Buffy, Underworld & Blade/Alt/Complete]
A recently turned vampire struggles to survive in San Francisco. Despite minding her own business, a renegade hunter, a young savant witch and a vampire agent are all keen in using her for her 'unique' ability. However, they all get embroiled in a battle for an ancient powerful relic that could mean the end of all vampires.
Round A Campfire At Night - Phineas Redux [Original/Alt/Complete]
Henrietta 'Harry' Knappe and Sally 'Snapshot' Nichols, lovers and Deputies in 1870's Red Flume, Arizona Territory, USA, tell tales one night, with friends, while hunting rustlers.
The Betrayer - Ashleth [Classic/Gen/Complete]
Gabrielle's untold experience during "The Deliverer."
The Mother of Hope - Ashleth [Classic/Gen/Complete]
This is a random collection of vignettes surrounding Gabrielle's thoughts, feelings, and experiences with Hope. Maybe it will become a proper story someday.
The Daughter of Darkness - Ashleth [Classic/Gen/Incomplete]
The companion of "The Mother of Hope," this will be a collection of vignettes centering around Hope's experiences with and reflections on Gabrielle.
Tears of A Goddess - Ashleth [Classic/Gen/Complete]
Faced with a heartbroken Gabrielle post-"A Friend in Need," Aphrodite comes clean about the large part she played in the bard's life behind the scenes. Then she and Gabrielle work to heal each other.