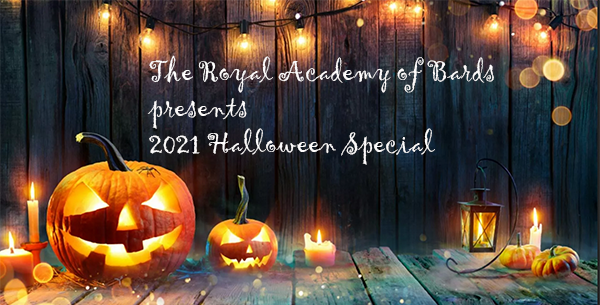 Venom - ManiacalShen
On an idyllic country hillside rests a grandiose cottage - one that tries to kill everyone who tries to spend the night inside. Can Xena and Gabrielle uncover the source of the carnage and put a stop to it?
Happy Haunting Ground - Johnette Loefgren
Halloween Miracles - BadSquirrel
Dragon in the Mist - Phineas Redux
'Dragon in the Mist' is a classic 'Xena' tale – Gabrielle meets one of the many Demons which inhabit Japa's Upper Air; a Lamia-Dragon dwelling on the misty slopes of Mt. Fuji. Xena, on the other hand, is enveloped elsewhere in Japa's famous social etiquette.
The Wraiths in the Woods - Phineas Redux
'The Wraiths in the Woods' is a modern day tale of spooky adventures in New Hampshire, USA. - Connie Earlston comes to the quiet backwater of Potidaea, New Hampshire, USA, to write her latest bestseller. She meets Lys Barclay, owner of a small restaurant on the outskirts of the village, and together they investigate a strange occurrence presently affecting the local community.
Freaky Trees and Knocking Knees - Norsebard
Xandra, Gail and Jonas return for a third round of Halloween zaniness. This year, the young, Xena-worshipping friends trek through a park straight out of the deepest level of Tartarus as they try to help the police find a shoplifter…
Castle of the Damned - Norsebard
For location scout Mattie Eckhardt and her assistant Adam, it was just another job: they were to fly overseas, visit a selection of Gothic castles and assess whether or not any or them would work as a filming location for the remake of a classic horror movie. What they didn't take into account was that in some corners of the world, real horror was never far from the surface - especially not at Lady Constance's Wolfenburg Castle…
An Elfin Spooky Time - Norsebard
From: Santa -- To: Yuletide Elves Rockabye Elf and Epilotta Elf of Elf Springs in the Norselands -- C/O: The A-Team Elves, the elite squad of Elfin problem-solvers -- Assignment: Spooky-Elf Lantern Elf has suffered a pumpkin-related accident. Your mission is to fly to the realm of the Humans and help Lantern Elf and his associate Laizeebohnes Elf with the final push so they can get their haunted house ride up and running for Halloween -- Ends. In short, Rocky and Lotta return with more Elfin-good adventure, humor and a touch of spookiness for the entire Elfin family…
Going Home - Kim Prikel
A Howl-O-Ween Story - D. J. Belt
The Filmmaker - Bard of New Mexico
Zea circa 1980s - LightAVampireSY
The vampire known as Zea has decided it's time to get herself re-educated in the 1980s. However, things aren't simply trying to pass a math class as she soon discovers there is something sinister happening on campus….