February 25, 2020
Announcement
An Eternal Family by Stein Willard [org/alt/sample only]
Tahlia, the Vampire Queen is back.
With the babies now a few months old, the new parents juggle parenthood, careers and the ever-present threat of Copernicus Bohme. In their search for more answers on the little-known origins of the youngest members of the Royal Clan, the Royals are taken through the dense, mysterious Peruvian Amazon to face new threats and gain new friends.
Read the first three chapters of An Eternal Family in the provided extract.
Available on Samashwords and Amazon.
Warmest regards,
Stein Willard
February 20, 2020
Lovers and Lunatics by Johnette Loefgren [Original/Alt/Complete]
February 18, 2020
The Orion Spur 2: The Enemy Inside by Harpy & HkdonXetG [Original/Alt/Complete] updated version
After leaving The Kalenth Hegemony for freedom on Trengos, Kikola Karthen and Tehvay Veilan settle into their new lives. New jobs, new family, and new friends affect the women in different ways.
No longer having status and power, Kikola's world has become much smaller. She struggles to find acceptance in a world where her kind is seen as the enemy.
For Tehvay, it opens up a world much larger than she has ever known. Enjoying the approval she receives in speaking out against slavery, she finds an acceptance that Kikola does not.
Their differing levels of acceptance, and Tehvay's memories of past abuse, put a strain on their relationship. It is further strained by political turmoil in The Kalenth Hegemony that brings chaos and tragedy to their very doorstep.
February 17, 2020
Announcement from Kim Pritekel: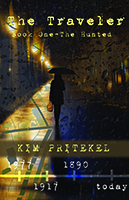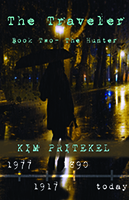 I have a brand new story out that is so epic it literally took TWO BOOKS to tell it!
The Traveler is a story about four women that have one incredible thing in common, even as their lifetimes span over four different times in history, from a brothel in the Old West to modern day New York City. What do they have in common? They are being hunted by the traveler, determined to destroy them and keep them from a love so true and so epic, it transcends time and place.
Get your hands on The Traveler: Book One - The Hunted and The Traveler: Book Two - The Hunter, as well as my other published work!
https://www.amazon.com/s?k=kim+pritekel+books&crid=LY7GAGR34IG5&sprefix=Kim+Pritekel%2Caps%2C321&ref=nb_sb_ss_organic-pltr-v2_4_12
February 14, 2020
Happy Valentine's Day! Here's the listing of stories from past Royal Academy of Bards Specials.
http://www.academyofbards.org/specials.shtml
February 13, 2020
Added:
January Thaw Part 27 by C. J. Wells [Conqueror/Alt/Incomplete]
February 12, 2020
Harrison-Starr: Holy Matrimony! by Norsebard [Original/Alt/Complete]
The unpredictable, unstoppable, undaunted and uncombed private investigators Regina Harrison and Stella Starr return once more with more zaniness, rapid-fire banter and tons of sweet lovin'. Stella has taken it upon herself to organize the wedding of her oldest and best friend Laura 'Law' Cruz. To reduce the risk of everything turning into utter chaos, she's helped by a few steady hands she and Regina have worked with over the years; even so, the strain, the stress and the important speech she's to hold threaten to send Stella hurtling head-first into a bitter defeat. In short, it's business as usual for the Harrison-Starr Detective Agency, but don't worry - they know what they're doing…
Announcement
It's almost Valentine's Day! So, to celebrate my 20th Valentine's Day with my wonderful wife, Jan, the first book in my Somerville Series, Destiny's Bridge, is available for FREE on Amazon from today Feb. 12th, through Sunday, the 16th.
https://www.amazon.com/dp/B07XQHVRVJ
Carrie L. Carr
February 5, 2020
Let's welcome a new bard, this month!
Pines Falls: The Forbidden Truth by Kim Attridge [Original/Alt/Complete]
Katelyn Jensen decided it was finally time to return to her hometown of West Pines, to become an associate of her father's Law firm, alongside her Fiancé Richard Sinclair. Life was going exactly as she had planned. That was until she became acquainted to her brother's best friend, the lucrative West Pines unconventional tattooist, Sami Wilson. Both women find themselves in unfamiliar territory, both fighting each other and themselves as morals, loyalty and love are put to the test.
The Orion Spur 1: Family Business by Harpy & HkdonXetG [Original/Alt/Complete] updated version
For over two thousand years, humankind had colonised the local area of the galaxy known as The Orion Spur. In that time, factions rose and fell. Some were conquered. Others were conquerors. One such faction, The Kalenth Hegemony, a rigidly oppressive regime, had become one of the dominant powers in the region.
Kikola ap Karthen is a young woman of privilege whose future was planned from birth by The Kalenth Hegemony.
Having just graduated from the Hegemony's Elit Military Academy, Kikola is set to fulfil her destiny with a single-minded purpose. That is, until she meets Tehvay, a slave, and suddenly everything she has been taught is turned upside down.
The two women, from opposite ends of the Hegemony's strict social caste system, find common ground that blossoms into friendship and eventually into so much more. But their feelings for each other will force Kikola to risk everything – her position, her family, her destiny – for a chance at happiness and a life of her own choosing with the woman she loves.
Announcement - Given the changes to Yahoo policies, the Academy Submissions group has moved to Groups.io.
You will not need to subscribe to the list - just send an email with your announcement or your attached story to
We will then receive and process your work. Easy!
The Academy 411 Yahoo group has moved to Groups.io! If you want to meet up with other folks looking for stories, subscribe. If you are on the Academy 411 Yahoo Groups list, please sub in as soon as possible if you want to stay on the 411 list. If you snooze, you lose! Publishers and authors..this list is perfect for hyping your new stories/books.
To subscribe, email to: Academy411+subscribe@groups.io