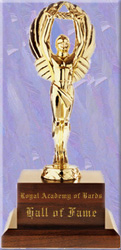 Academy Author Index
Last Updated: 2/15/2014

2005 Hall of Fame
Story - Seasons Series
2007 Hall of Fame
Author

---
Come Here My Lover [Academy Valentine 2008]
Dark Matter Corps
Iron Rose Bleeding

A spunky archivist is drawn into the activities of a mysterious organization that records and sells knowledge. Courtney is drawn into a web of deception by her attraction to the beautiful and powerful Tyler Alexander Punga -Tap- she soon finds herself caught up in exploding events that will change her life and that of the world forever. Partly futuristic, partly mystery, and all romance, this story takes you on an exciting and thought provoking ride.
Part 1 Part 2 Part 3 Part 4 Part 5 Part 6 Part 7 Part 8 Part 9 Part 10 Part 11 Part 12 Part 13
Part 14 Part 15 Part 16 Part 17 Part 18 Part 19 Part 20 Part 21 Part 22
The Perfect Moment [Academy Valentine 2003]
Alexandria has gone all out in preparing the perfect setting and dinner for her girlfriend Emily on Valentine's Day. Fate seems to have other ideas and plenty of frustration for Alexandria.
A hot Texas summer and the lust for more than gold bring two unlikely women together in a search for lost treasure. Could the peaceful rice farm of Mary-Lou Marenette actually be the burying place of the famous pirate Jean Lafitte's lost treasure? Jay Regaud means to find out and no one is going to stand in her way.
Valentine Promise [Academy Valentine 2014]
Valentine Sliders [Academy Valentines 2012]
Encounter Series

Journey Series

Murder Mystery Series

Seasons Series

Short Story Series