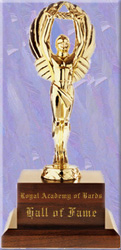 Academy Author Index
Last Updated: 10/29/2016

2011 Author Hall of Fame






---
Aces and Eights Ghost Town
The story of Little Jack as seen through the crystal blue eyes of Madame Birdie's prettiest prostitute.
Clandestine [removed by request of author due to publication]
A company burned, ex-CIA operative, who seeks absolution in a bottle, is forced into a situation that could be the defining moment of her life. Burnt-out and long ago thinking herself incapable of feeling, her numb complacency is tested when she meets an innocent woman who must now suffer the ultimate consequences of her bad choices.
Our favorite Warrior Princess and her favorite Bard are not as young as they used to be but still very settled in their bliss. Recently, however, Xena has started going through some changes
EXES and OHHHS [Academy Valetine 2016]
Façade [revised] [Academy Halloween 2011]
This story is my Uberization , based on the 1951 screenplay, The Day The Earth Stood Still , by Edmund H. North (which is based on the novel, Farewell To The Master, by Harry Bates). No money is being made from this project and no copyright infringement intended.

I always wanted to see this film remade with Klaatu as a female. I initially (many years ago) thought Sigourney Weaver would have made an excellent Klaatu (even if they changed the "Helen" character to male). Instead, TPTB remade this classic with Keanu Reeves. I love KR but the remake, IMHO, completely missed the message of and couldn't hold a candle to the original. This was written as an exercise to get myself out of dry spell.

All of the cast names have been changed in this version (except for Drew Pearson and Gabriel Heatter, who were a real newsmen). Anyway, here is my effort to retell the original story with two of our favorite women in the pivotal roles.
Ghost of a Chance [Academy Halloween 2012]
The House on the Hill [Academy Halloween 2009]
Love, Ephiny
[Academy Valentine 2015]
This story should be considered a Xena Conqueror Uber. Caprice Gallagher has been a fan of singer Hannah Brishen for years. One night, she finally gets the attention she has always desired from the sultry, gorgeous woman. Maybe some fantasies should stay just that.
In 1977, women thought they joined the peacetime Army. They were dead wrong.
Part 1 Part 2 Part 3 Part 4 Part 5 Part 6 Part 7
Jenna Coleman and her partner, Brynne, have a committed, loving relationship. A frisky beginning to a beautiful Indian Summer morning (9/11) becomes one of continuous horror woven into the fabric of everyone's history.
The Present Moment [Academy Halloween 2013]
Trace Sheridan is a dirty cop in trouble with time running out. How can a dead woman walking get her life back?
Part 1 Part 2 Part 3 Part 4 Part 5 Part 6 Part 7 Part 8 Part 9 Part 10 Part 11 Part 12 Part 13 Part 14
Requiem [Academy Xmas Challenge 2008] People's Choice
Same Con, Next Year [Academy Halloween 2016]
Sergeant Valentine [Academy Valentines 2013]
Shards [Summer 2010 Challenge 1000 Words]
Xena the Conqueror enlists Ares help to get the one thing she doesn't have yet and ends up getting the only thing she ever needed.
Tropic of Hunter [removed by request of author]
Hunter Roberge returns to her hometown after sixteen years to find out why her recently deceased, estranged mother bequeathed her a house and a legacy she doesn't want. Reconnecting with her past becomes a double-edged sword as she encounters a surprise romance and a family she thought she knew.
A little PWP. A bored executive, in town on business, meets up with an attractive little pool shark who is enticed into a game that just may change her life....