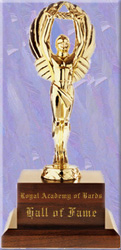 Academy Author Index
Last Updated: 3/5/2021




2006 Hall of Fame
Story - Jesse and Jennifer series
2011 Author Hall of Fame


---
Afternoon Visitor [Academy Halloween 2016]
Amazon Origins 101 - The Festival [Academy Summer Challenge 2012]
Beach Encounter

After an unexpected breakup with the woman she thought she would be spending the rest of her life with, Sandy Craft returns to the town she grew up in to attend her high school reunion. And to give her broken heart time to heal. There she meets Marcie Toffee and begins to wonder if, just maybe, the true woman of her dreams isnÇt the woman she met at the end of an old fishing pier. Would she return home with more than just memories of a weekend spent with a new friend? Sometimes good things can come out of a bad situation, will this be the case for Sandy?
Can Lightning Strike Twice [Academy Halloween 2006]
Cottonwood [Academy Halloween 2013]
Patricia Calvin is the coach of a women's professional basketball team looking for just the right players to take her team to a championship. Recently graduated from college, Sherry Gallagher is a player hoping to find a position with a professional team where she can begin a career in the game she loves. Neither is interested in anything more. What will happen when Coach Calvin unexpectedly asks Sherry to come to try-out camp?
Part 1 Part 2 Part 3 Part 4 Part 5 Part 6 Part 7 Part 8 Part 9 Part 10 Part 11
First Christmas [Academy Christmas 2003]
The desire for a perfect christmas, spurs a woman to make her lover's separation from her family filled with warmth and love.
Fortress at the End of the World
Fantasy: Milas, of the House of Oneida, is switched at birth and sent to be raised in the House of Alasdair as a member of the Fortress Guard. Daidam is also of the House of Alasdair and member of the guard. An accident sends Milas and Daidam into a world they have been forbidden to enter. Will they survive and learn from the beings they encounter? And what of the reason for Milas being taken from the House of Oneida? Will Daidam uncover her secret?
Part 1 Part 2 Part 3 Part 4 Part 5 Part 6 Part 7 Part 8 Part 9 Part 10 Part 11 Part 12 Part 13 Part 14
Gargoyles [Academy Halloween 2012]
Given Up On Love [Academy Valentines 2013]
Halloween 2007 [Academy Halloween 2007]
Halloween 2008 [Academy Halloween 2008]
Halloween 2009 [Academy Halloween 2009]
Halloween 2010 [Academy Halloween 2010]
Holiday Stroll [Academy Xmas Challenge 2008]
Happy Annivers-oween [Academy Halloween 2017]
How the Little Vampire Earned Her Fangs
I want to thank my group members for contributing the story idea, location and character names.
Seasoned detective, Sydney Ferguson, is assigned to solve a murder like no other in her career. Straight out of the Academy, Rookie Belinda Harris is assigned to work the case with the cantankerous detective. Unhappy having to deal with the rookie, t he detective's mood isn't helped when the investigation seems to develop more questions than answers. Follow Sydney and Belinda as they find common ground in their hunt for their killer.
It's A Wonderful Life, Isn't It? [Academy Solstice 2004]
It Was A Dark And Foggy Night... [Academy Halloween 2018]
A Little Bubbly [Academy Valentine 2014]
Lizzy May [Academy Halloween 2014]
A time travel story; reporter Bridget Donovan writes articles for an historical magazine. One day she is handed a journal written by Sarah Goodson, a young woman stoned to death in 1683 for a murder she did not commit. The injustice of Sarah's cruel death ignites a desire deep inside Bridget to prove her innocent. How far will Bridget go on her quest?
Part 1 Part 2 Part 3 Part 4 Part 5 Part 6
New Boots and High Water [Academy Personals 2008]
On Raven's Wing [Powers that Be Challenge 25]
The planet Organi is being ravaged by the Alliance, a intergalactic group that strips planets of precious resources to sell throughout the galaxy. Opposing the Alliance is the Confederacy formed by the Mainlanders and the Islanders who call Organi home. In an Alliance prisoner-of-war camp, G. Tarphan Midd, a Captain in the Mainlander forces, and Teragleli Arhina, Sergeant for the Islanders, meet. What will happen when the two women make a daring escape from the camp and cross unknown territory to rejoin the fighting?
Part 1 Part 2 Part 3 Part 4 Part 5 Part 6 Part 7 Part 8 Part 9 Part 10
Rosie Handler and Amanda Dayton find themselves traveling together after unusual circumstances bring them together in the middle of a lonely desert. Both women are running from unfortunate recent events in their lives. Will they overcome their legal problems or will the law catch up to them before they can? And what will become of a growing attraction to each other?
Sally's Story [April Fools Whatever 2017]
Salmoneous [Academy Where in World Challenge 2004]
Solstice and the Amazons [Academy Solstice 2006]
Solstice Memories [Academy Solstice 2005]
What would you do if the love of your life came home one day and announced she wanted out of your long-term relationship? That is the dilemma Brenda Buchanan faced. Would her last ditch effort to change Sarina Lindeen's mind end up bringing them back together or put an end to the relationship& and them for good?
A Step Into the Past [Academy Halloween 2015]
Superhero Challenge [Academy Reali-Xe TV]
The Tommie Knocker [Academy Halloween 2020]
Dorthea Furston is in her mid-50s and troubled. Raised by an aloof aunt, she has never felt wanted. Questions about her parents and the circumstances that separated them from her have gone unanswered. She desperately wants to know about her parents; and to know why she was left in the care of such an uncaring woman.

Kimberly Chadwich has been Dorthea's best friend since the day they met in high school. Unlike Dorthea, who has never seemed interested in relationships with men, Kimberly has had many suitors over the years. Her most recent has proposed marriage but something is holding her back from accepting. She wonders why she canít bring herself to agree to something she has always said she wanted. The two women share an apartment and struggle to make right out of their wrong worlds. Will the anniversary of an event that took place when they were children bring the answers they are seeking?
Part 1 Part 2 Part 3 Part 4 Part 5 Part 6 Part 7 Part 8 Part 9 Part 10 Part 11 Part 12 Part 13
Part 14 Part 15 Part 16 Part 17 Part 18 Part 19 Part 20 Part 21 Part 22 Part 23 Part 24 Part 25 Part 26 Part 27
Linda is tired of a life working long days and not much else. So she sets off to discover what she's been missing and happens upon the small town of Henry's. She is intrigued by the quiet charm of the place and of a certain cafe owner. What will happen when these two women meet? At this point, no one knows...
Untitled Valentine [Academy Valentine 2007]
What If [Academy Halloween 2011]
Dillon Carson has put aside a successful writing career to return to small town living with her partner, Melissa Dyne. She spends her days selling knick-knacks in her curio shops to tourists who flood the area during the summer months and visiting with the occasional fans that seek her out. A new tourist season is about to begin and it brings some unwanted attention for Dillon and Melissa.
Part 1 Part 2 Part 3 Part 4 Part 5 Part 6 Part 7
You Want to What With That? [Academy Valentine 2015]
Jesse And Jennifer Series