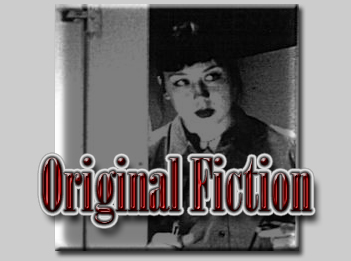 ---
This section is classified using the writers' definition of "Original Fiction". If you are a writer and feel your submission(s) would be better placed in this category, please let us know at
Academyofbards@yahoogroups.com
---
A B C D E F G H I J K L M N O P Q R S T U V W X Y Z
Last Updated:
September 22, 2015
---
2H'ers (The) - Phair [unfinished]
Conner is a struggling actress having a bad day which gets worse with more than a little help from her friends.
Part 1 Part 2 Part 3 Part 4 Part 5
A Chance Encounter - Bobbie Halchishak [Incomplete]

A Licentious Affair - BlueMoonWriter
Summary pending
A Place To Belong - Twila [Incomplete]
Kylker Rashley was a warrior, plain and simple. She knew no other life. So when she suddenly found herself free, she didn't know what to make of it. Suddenly she had a new home and women who wanted to be her friend. What could she possibly give them in return? The answer came in a horrifying fashion. Her Master wanted her back and he would do anything and kill anyone who got in his way, including the woman that Kylker found herself coming to care for.
A Rooster's Job - Jae (A sequel to "Backwards to Oregon").
In 1851, the Hamiltons traveled two thousand miles over the Oregon Trail, lured by dreams of living in the idyllic Willamette Valley with its lush prairie, trout-filled rivers, and mild winters.
Abend - Keket (aka Tragedy 88)


The dark haired, beautiful Mahu is a desert Tiva. Her life was relatively simple, till Jordan showed up on the edge of her Clan's land, with blood on her hands and a dead body in her arms. Can they save themselves and the world from GLOBAL, an organization bent on taking over the world? Or will they fall?
Academy's Finest (The) - Sandra Barret


Dray, a top cadet at the Terran Pilot's Academy, has finally managed to capture the attention of Jordan, the only other cadet who can match Dray's pilot skills. But Dray has little time to explore her growing attraction to Jordan before their academic world is thrust into the middle of the smoldering Vtaryn war. The two young women must give the best of themselves to the Academy and to each other to protect what is most dear to them.
Part 1 Part 2 Part 3 Part 4 Part 5 Part 6 Part 7 Part 8 Part 9 (conclusion)
All or Nothing - Leslaureate


This romance novel relates the love story between two professional women in their thirties. Told from both of their perspectives, the book, poignantly and often humorously, conveys the unique character of lesbian relationships. More particularly, the confusion many lesbians experience in attempting to date without becoming enmeshed in the relationship.
Part 1 Part 2 Part 3 Part 4 Part 5 Part 6 Part 7 Part 8 Part 9 Part 10
All That Matters - SX Meagher
Blair and David Spencer desperately want a baby. Unable to conceive after trying for a year, they turn to fertility specialists. One of the doctors, Kylie Mackenzie, grows to be a trusted friend and advisor for Blair. She and David keep trying, with the procedures growing more invasive. Blair has second thoughts and wants to take things slowly. But David is ready and willing to go to any lengths to make his dream a reality -- even at the risk of turning their marriage into a nightmare.
Allies - Erning Whiting
In the wake of a global biological war, the Foundation for Law and Morality has seized control of the United States government. Having sprung from other historical and crusading organizations, such as the Moral Majority and the Traditional Values Coalition, the Communist-hunters of HUAC, the witch-hunters of Salem, and the power-hungry Church of the Spanish Inquisition, the Foundation is yet another generation of fundamentalist religious organizations which aspires to impose their narrow-minded and ecclesiastical beliefs on the rest of the country through force of law and arms. And in this spirit of "preserving traditional and moral values," they are seeking to capture and execute a psychically gifted young woman whom they have branded as an enemy of the State, having charged her with sedition, murder and witchcraft. "ALLIES" is not only a story of a modern-day witch-hunt; it is also a plausible story of how yet another theocratic government could come to power. Ultimately, it is a story of how a young Wiccan priestess defies those who would deny not only her rights as a free citizen, but all of ours as well.
Part 1 Part 2 Part 3 Part 4 Part 5 Part 6 Part 7 Part 8 Part 9 Part 10 Part 11 (conclusion)
Alone - frotu


Kate is a little shy. Too shy to talk to that cute woman she sees in the bar every now and again. Will she find the courage to talk to this woman or any other woman for that matter? Or is she destined to be alone?
Amanda Ellis series - Pat Winterburn
1.
Jennifer Cassidy - Desceased - Pat Winterburn
Summary Pending
2.
Snow, Hot Chocolate, and You - Pat Winterburn
Summary Pending
3.
Word to the Wise (A) - Pat Winterburn
Summary pending...
4.
Taking in Strays - Pat Winterburn
Summary pending
5.
Detective Amanda Ellis - Patricia Winterburn (aka tap)
Part 5 of the Amanda Ellis series
7.
6.
In God's Hands On A Monday Morning - Patricia Winterburn
Amanda and Sandy's world is shattered when the hospital is attacked by terrorists.
7.
Mending Fences Along the Way - Patricia Winterburn
Some intimate time spent with Amanda and Sandy and Mitchell and Deb.
8.
9.
The Phone Call - Patricia Winterburn
Part 9 in the Detective Amanda Ellis series. Amanda's home sick with a cold. After falling asleep, she starts to dream about a certain phone call.
10.
Through Kevin's Eyes - Patricia Winterburn
Amanda and Mitchell are sent undercover to a spa in Tucson Arizona. Feeling like the police department's whores, both women have some choices to make in their lives. (Part 10 of the 'Detective Amanda Ellis' series)
11.
Don't Mess With Texas - Patricia Winterburn
Part 11 of the 'Detective Amanda Ellis' series
12.
Memories and Other Nightmares - Patricia Winterburn
Summary Pending
13.
Desert Secrets - Patricia Winterburn
Wizard Productions <g>, Amanda and Sandy, Mitchell and Deb, Kevin and .........."woof" yes, you to Whiskey, wish to thank everyone for your e-mails over this past year. These characters have been like family, and I hope the ending has made them happy.
14.
Amanda Ellis and the Little Christmas Spirit - Patricia Winterburn
Father Christmas needs help from the spirit of a golden dog, in order to save the future for Amanda and a little girl. Some times the greatest gift given can be love.
15.
Amanda Ellis in: A Visit From Satan On St. Valentines Day - Pat Winterburn
It's Valentines Day and Amanda and her friends should be out celebrating with roses and love. But instead Satan returns from the dead, to spoil their lives once more.
Ameera - BlueMoonWriter
Taken by force, but ultimately captured by love.
And I Saw Her... - Verity


This is what the author sent us for a synopsis <g> This is a story about puppies and the courage it takes for them to stand up and say, "I don't like like Puppy Chow!" Okay not really, but I bet your wondering what it is about now. Well, I'll give you a hint, I't's about the love between and the moments in time that strengthen and reaffirm that love. Just read it! it won't hurt . . . I think. : )
And Playing the Role of Herself... - dabkey
Caid Harris is an ex beer commercial actress who's made it to the big time and can't believe her luck. A plum role on a hot new cop show has Caid sharing her once private life with a horde of press and media, sharing the screen with a temperamental southern belle who she calls friend, and sharing her trailer with a leggy brunette who leaves her tongue-tied, slightly off-center, and just a little breathless. And the roller coaster ride that took Caid from a beer hawking 'Balentine Babe' to the role of tough cop Rita Stone gets even more interesting when the show's creator wants to push the envelope and decides Caid is just the woman to do it.
| | |
| --- | --- |
| Angelique | Laurie, aide to a U.S. senator, is suddenly thrust into the world of international espionage when she is marked for assassination. Rescued by a mysterious figure whom she only knows as Angelique, she must attempt to resolve the riddles of why she's a target and what motivates her strange guardian angel to protect her. Could it be... love? |
| Angelique Book Two | This sequel to the story - Angelique takes place in Paris about six months after the first story ends. Angelique finds that she must take up arms one more time to preserve her new life with Laurie. |
| Angelique Book Three | As Laurie's family visits, an Arab jihadist stalks Angelique with deadly intentions. |
| Angelique Book Four | An old lover of Angelique's walks into the bar one evening and begs for her help, inciting Laurie's jealousy and leading them into a web of intrigue. |
| Angelique Book Five | As Angelique and Laurie rescue a Café Angel employee from her abusive boyfriend, Angelique is forced to confront and resolve a crippling issue of conscience from her past war experience in Israel. |
| Angelique Book Six | French-Israeli Angelique and American Laurie are lovers living in Paris. This time, Laurie is tested to her limits as opposing factions within the American CIA engage in a vicious contest - with her as the objective. |
| Angelique Book Seven | French-Israeli (and former Mossad assassin) Angelique and her American spouse, Laurie, travel to Israel, where Angel joins forces with an old friend in a deadly confrontation against an old nemesis. |
| Angelique Book Eight | Angelique finds that Hamas has identified her as a former Mossad assassin, and an ISIS leader has dispatched a relentless psychopath to track her down and kill her. She and Laurie must decide whether to flee Paris or stand their ground and fight, and their decision results in unexpected, bloody, and heartbreaking consequences. |
| Angelique Book Nine | In an effort to protect French-Israeli (and former Mossad assassin) Angelique and her American spouse, Laurie, The Mossad has hidden them in the American south. Their safety is illusory, however; they find that to survive, they must once again go to war against a ruthless jihadist ideology. |
Any Day - Minerva
A Halloween story that explores the darker side of love and the supernatural.
Arbor Vitae - SX Meagher
Summary Pending
At the Edge of the World - Geonn Cannon
Squire's Isle, 1964. Shannon Linn is the last keeper of the Squire's Lighthouse. It's a lonely life, and her only contact with the outside world is Dylan Swan, the delivery girl from the local supermarket. When Dylan is stranded at the lighthouse during a rainstorm, very few things seem impossible.
Aunt Charlotte - Robin Alexander
Ever doubt your own sanity? Tracy Hoyt never did, until she visited the quaint town of Altoona. A strange conversation leads Tracy to the love of her life, and to other things that are not so sweet.
Awaken - Kim Pritekel [unfinished]
Braxton Crowley lingers between life and death after a tragic car accident. Can she be guided back to the light?
Part 1 Part 2 Part 3 Part 4 Part 5 Part 6 Part 7 Part 8 Part 9 Part 10 Part 11
Ayer is Human - Phair
Back Door to Summer (The) - Medora MacD with Teresa L. Crittenden[unfinished]
College writing instructor Kearney Cooper knows more than any human should have to about dangling modifiers and comma splices, but she discovers that she's got a lot to learn about herself and about love, lessons that are long overdue. Is she smart enough to make the effort? Parts 1-2, posted as a unit, get this 12 to 15-part tale started; look for weekly postings hereafter.
Part 1 & 2 Part 3 Part 4 Part 5 Part 6
Badges and Needles - Warrior Angel
Sam is a police officer, Ann is a doctor...two women, an irresistible attraction and lots of obstacles. Will they make it work?
Balances - Shadowriter


With Jesse in a meltdown, Trey brings Nix back from Toronto to fix the situation. Their efforts are foiled, though, by fake vamps and a night stalker with very sharp teeth. Walking the icy streets of New York City is hard enough, they find, but impossible if you've lost your balance. To survive, they'll need to find it again -- fast.
Part 1 Part 2 Part 3 (conclusion)
Banshee's Honor - sHaYcH


Azhani Rhu'len was one of Y'dan's greatest warleaders, until accusations of betrayal forced her to flee the land she loved. With her beloved Ylera dead, will Azhani have the courage to go on, and clear her name, or will she let the forces of evil steal her honor?
Bareback - Jackson Leigh


A devastating accident that claimed the life of her Olympic-bound mount lands a recovering Jessica Black and her new stallion at Cherokee Falls Equestrian Center where her godmother, Kate Parker, pairs her up with a womanizing, blacklisted trainer, Skyler Reese. The sparks that fly at first between Skyler and Jessica are anything but friendly, but the heat between them changes to passion as Skyler helps Jessica prepare for the upcoming Olympic Eventing trials.
Beach Encounter - Mickey Minner


After an unexpected breakup with the woman she thought she would be spending the rest of her life with, Sandy Craft returns to the town she grew up in to attend her high school reunion. And to give her broken heart time to heal. There she meets Marcie Toffee and begins to wonder if, just maybe, the true woman of her dreams isn't the woman she met at the end of an old fishing pier. Would she return home with more than just memories of a weekend spent with a new friend? Sometimes good things can come out of a bad situation, will this be the case for Sandy?
Beautiful Oblivion - jesse KW james
Woman's partner helps her forget the bad things in life for awhile.

(click to buy)

Before Our Journey's Through - Simahoyo
Could you travel on foot from Illinois to Wyoming through conditions like: 4 feet of mud, fever, dusty trails, lack of water and snow in the Rocky Mountains-all because your neighbors wanted you dead? Would you be able to endure racist or bigoted remarks about you, as well as outright attacks that put your life in jeopardy and forbade your culture? How would you react to a legal system that not only kept you from voting, but made you the property of someone else? 1847 was a particularly bad year for Mormons, Indians and Women. This book is about all three.
Believe in Spooks - Geonn Cannon
A slightly-early Halloween story for everyone, set after my novel "On the Air" (which should be released sometime in mid-November! Keep your eyes peeled!): Nadine Butler is working the night shift on Halloween. And it seems she's not alone in the station.
Beyond the Edge - WhymZ [unfinished]
The struggle of one womans faith and anothers soul.......Khrys and Skyler find their happiness in each other..the world be damned.
Bible Thumping - Kim Pritekel
summary pending
Big Ju Ju - Saggio (Sage) Amante
PWP. Destiny brings two women together ... or is it Ju Ju? Originally penned as a writing exercise at BardsVillage, this story has been revised for the Academy.
Bittersweet Season - Powerbab
Hayln Wilson is tired of the fast lane and wants out. She decides to leave it all behind for the wild of Alaska not knowing what's in store for her. Come along on an adventure of endurance and hardship and love.
Bless You - Lois Kay
Bliss - Kristattoo [Removed by author's request]
When Kadence's aunt dies and leaves her a toy store, Kadence changes her whole life, moving from the fast track life in Manhattan to Minnesota. A last gift from Aunt Gert sends Kadence on a trip to Antarctica. It is there that she meets Petal, a young woman who seems to think she knows exactly what Kadence needs. But does she?
Blood and Honor - Windstar and Zee
Blood and Honor joins the world Selene and Nix created several decades into the future. Come join this War and Peace length novel and follow the journey of the insane despot Khelin as she hacks her way towards becoming Queen of both the South and the North lands. Some would say she's insane others just misunderstood. Opposing the massive tide of Khelin's strength is a Northern ranger and a Southern mercenary who have some minor bit part of some importance.
Part 1 Part 2 Part 3 Part 4 Part 5 Part 6 Part 7 Part 8 Part 9 Part 10 Part 11 Part 12 Part 13 (conclusion)
Blow the House Down by Ciarán Llachlan Leavitt
The sequel to 'Glass Houses'...
Blower's Daughter (The) - CXW
The loss of a first love destroys a seventeen year old girl's soul, years pass, and her mind is forever tormented throughout her adulthood. She finally makes a promise to herself, a promise of closure, and she ventures to the place where her story of tragedy began. But when acting on her pledge she is startled by a life-changing surprise. Perhaps all isn't what it seems; perhaps love is never fully or completely lost...
Blurring the Lines - Rhiannon Silverflame [unfinished]
What happens when two people from drastically different worlds, who possess rigidly defined ideas about themselves and their society, are suddenly thrown together? Dr. Leigh Lukas, a research scientist, and Kendrick Ashwright, a failed actor-turned-drug addict, are both struggling to find answers to the painful questions in their lives. Whether or not they can find those answers -- or help each other find them -- depends entirely on whether they can get past the boundaries they've each drawn in their minds.
Bonds - Rhuarc Black
Watching a BDSM relationship through time.
Boxing Dream - Katia N. Ruiz [unfinished]
Mel Christian belongs in the ring. Her talent is unsurpassed by even best in women's boxing. Only one woman meets her mettle... Jackie "Jacks" Luciano, has been Mel's rival since they were children. She is insane, and her insanity allows her to be merciless in the ring. Can she finally beat Mel? Both women go into the Women's Boxing Circle at the same time, and become rivals for more than just winning...
Bozeman - Mickey


Bozeman continues the story of Jesse and Jennifer started in Sweetwater and continued in Bannack. Jennifer's father arrives in Sweetwater to take her back east to an arranged marriage. Can Jesse keep her family together? Will Jennifer fight her father only to loose something more important?
Branagon Series - Cam Taylor
Book 1: Better The Devil You Know
Brave - jh
Bravery takes many forms and can be found in many places. This is a story about woman's bravery.
Breathless - Lois Kay [unfinished]
'Breathless' is a sequel to 'Hindsight', although I'd like to think those two stories can be read separately. 'Breathless' is about Lauren Darkwolf and Maureen Lawrence, whose personal lives are interrupted by the death of a young woman, her infant boy who survived and a trail of dangerous drugs that try to make their way into the heart of Oklahoma.
Bumblebee - Emily First.


When Helen Scott wakes up alone,she discovers that her partner has had a dream...Will they be able to decipher the cryptic clues before disaster strikes? A True Story.
Burden of Existence - SB Zarben


I can't really say what this is about, its not even really fanfiction of any kind so I'm not even sure why I'm posting it. It's what came out when I sat down in an attempt to write something and get the creative juices flowing. I guess it's a reflection on people, life, and whatnot. Just read it. It isn't even two pages long. Won't take but a minute. I swear.
Burning Flame - Koda Graystone
Love trust and desire grow in a burst of burning flames.
Business Trip - Lady J [unfinished]
summary pending
Part 1 Part 2 Part 3 Part 4 Part 5 Part 6 Part 7 Part 8 Part 9 Part 10 Part 11 Part 12 Part 12b Part 13
But We Are Cheerleaders! - Irish Bard
This is a short story based on a recent news story about two cheerleaders in a bathroom. These are my imaginary cheerleaders only,.....
Bygone - Geonn Cannon
A modern-day woman finds tranquility in a nightclub based on the 1940's.
Cabin (The) by Elaine Kinney
Dana Hamilton is having a house-warming party to celebrate the completion of her new vacation home. She has invited friends, family, and - at the urging of her best friend Millie - her ex-girlfriend Bree and Bree's new girlfriend. Will the party be a disaster, or a chance at redemption?
Camping with the Klutz's - Robin Alexander
This is a continuation in the bumbling romantic story of Donna and Christy. The second in a short series that started with "Match Made in Heaven."
Capture My Heart - Patsbard [Incomplete - probably will not be finished]
Can one night of passion lead to forever? Or will Stacy become just another name on a long list?
Cat and the Fence (The) - Artemis Callaghan
Martin has two new neighbours: Bob, a black and white cat, and Lucy, the most beautiful woman he's ever seen. He can't believe his luck, but things are not as they first appear.
Cautiously Optimistic - Kim Pritekel
Caught in the Trap - Claudette E. Dillard
Story of Sam and Charlie. Sam, motivated by the upcoming wedding of her brother is determined to have her six year relationship with Charlie openly acknowledged by her parents. This story is full of laughter and some pain.
Certain Point of View (A) - Dreams2Fly
The title says it all. Reality is shaped by our point of view. Eventually, everyone's reality must submit to someone else's point of view.
Chances Are - Murphy Was An Optimist - Saggio Amante
Talley and Andrea learn that even when everything goes wrong, it can turn out just right.
Chance Encounter - Ronica Black


Twenty-six year old Rachel Owen is excited about her long awaited trip to London, but as she settles into her flight, she's more than surprised at who's sitting next to her. Her long time crush and former teacher, which forces Rachel to deal with the feelings and desires of long ago.
Change in Season (A) - JLynn


The frozen snowscape of a New York Christmas literally throws Elen out of her old life and into the warm arms of Gwen.
Changing Moon (The) by Shadowriter
The night before Halloween, and 28 people have been kidnapped to take part in an ancient hunt -- as the prey. How many will survive?
Chasing The Ghost Wave - Shadowriter [Academy Halloween Invitational 2008]
In the year 2011 a breakthrough in physics and engineering puts the science of the paranormal on the map for good. Seven years later a college team sets out to investigate a number of shocking sightings around the country. But are the answers truly paranormal?
Chaps and Hat to Go - S. Derkins


Another flight of fancy intended to entertain a friend who fancies cowgirls. Meet Jo, a gruff Montana rancher who stumbles upon a damsel in distress.
Chemical X - Zee


Emily is feeling down, she's beginning to hate her friends and herself. Then her roommate gives her something to make her loosen up and have a good time at the bar. Chemical X makes Emily realize some inner truths about herself.
Charbonneau - Saggio Amante


A B/D tale. Marq and Welles meet and find that they have more in common than either bargained for. This tale is a prequel to "Wednesdays at the Troquedero," but each story stands on its own.
Chilled Invisibility - Koda Graystone
In a world of hustle and bustle, people scurrying like mice in a maze. Have you ever felt invisible? This is a story of one woman's journey of being found.
Chopin at 3:00 in the Morning - Rae D. Magdon
Gwen and Mandy have been best friends (and secretly in love with each other) since their freshman year. When Gwen gets tired of seeing Mandy throw herself at other girls and Mandy gets tired of running, they decide to try for a relationship. The poor reaction from their families and friends is the least of their problems. Experiencing true love for the first time forces Mandy to confront her past and pushes her closer and closer to doing the unthinkable...
Christmas Boat (The) - Geonn Cannon
One year after the events in my novel "On The Air", Nadine Butler celebrates the Christmas season with friends and lovers (past and present) and receives a completely unexpected Christmas gift.
Chronicles of Ratha (The) - Aurelia
Book 1
Revenge is Twelvehundred Credits

Book 2
Home Is Where The Heart Is
Jordana's life becomes decidedly more complicated when she suddenly finds herself caretaker for one hundred celibate women. As far as she is concerned, she has jumped from the frying pan into the fire. Now all she wants to do is to find somewhere to drop them off before she returns to her life of debauchery. She should be careful what she wishes for…
Cityscape - Casi Eve


A writing assignment brings Shelby to Chicago where she discovers a new side to the city and gets more than a tour guide in Taryn. If only every trip was so productive...
Cobb Island - Advocate
Cobb Island offers not one, but _three_ romances in this uber set off the coast of Virginia. Marcy and Doug have had only sporadic contact since Marcy's family moved away a year ago. Their older sisters agree to supervise the lovesick teens during a week-long stay in an eerie island house that has been in Marcy's family since the late 1600s. But who will chaperone the chaperones? Sparks fly between them almost from the beginning, growing into lightning-size bolts when Liv notices that Kayla is answering her questions before she has even voiced them. It is Liv's training in translating foreign languages, however, that proves to be the key that unlocks the house's secret history -- and the story of a tragic love begun and ended four centuries earlier.

Winner of a Swollen Bud Award!
Coin Toss - dabkey
Three women, two conferences, one flip of a coin.a PWP of chance.
Coincidental Meetings - Mel R.C. (unfinished)
Returning back to a place Jack never thought she would be back to again. She finds herself in more trouble then she has ever been before. Her fathers side of the mafia is trying to get her to be in it league with them while her mothers side is tries to find a way to get her out of it. But all of that doesn't matter to, Jack as she is faced with her past and a love that had never died.
Can she over come the boundries both sides of her family set for her, find out why people stop and look at her funny, why she has abilities no other people have and have the love she has longed for or is it all just been a bunch of Coincedental Meetings?
Part 1 Part 2 Part 3 Part 4 Part 5 Part 6
Collector (The) - Andi Marquette
Lady Sarah will do anything to find her father's gold and exact revenge on the privateer who took it. When offered a way to accomplish her goals, it's clear that the terms of the agreement might be a devil's bargain.
Come On Home - Irish
Summery Pending
Coward - Phair [unfinished]
Set in the near future; a military system turns on one of its own when Major Rory orders her squad to abandon their post to save their lives. There's violence, rape, sexual situations, and some very flawed characters. [Unfinished at the moment but will post regularly.]
Part 1 Part 2 Part 3 Part 4 Part 5 Part 6 Part 7 Part 8 Part 9 Part 10 Part 11 Part 12 Part 13 Part 14 Part 15 Part 16
Critical - Fingersmith
Restaurant owner, Claire Connolly, initially believes Jennifer Cartwright collapses on purpose to see how she will cope with the situation. But it soon comes to light that someone is behind it all and is not going to stop until he exacts his revenge on the dark haired food critic.
Bring in Fiona Houghton - smart and willing to go the extra mile. It isn't long before she is on the trail of a man intent on destruction, and he doesn't care who he destroys along the way.
A tale of murder, kidnapping, and devastating obsession. How on earth can something as fragile as blossoming love come from this? Simple. Love is stronger than everything. Isn't it?
Cross I Bear (The) - Kim Priketel
Cruise (The) - BlueMoonWriter
Some interesting things may happen on a cruise ship...
Cry For Help (A) - Debbie Dee


Thoughts of a middle age woman thinking about her life and wondering..WHAT IF.... she had done things different
Cruel Summer - Tanai Walker (Cornwel) [unfinished]
Cruel Summer is an original action drama set in the distant future in Photon City a fictional metropolitan area. Six very different women; a war hero turned police chief, the ruthless mayor, an idealistic politician, a billion dollar heiress, a young pregnant criminal, and an android find love among the politics and civil strife of the city.
Culture Clash - nyrdgyrl [Removed by Author's Request]
This is a Fantasy/Soft SciFi tale set on a planet populated by women.
Damek Keep - Sandra Barret
Taryn, magical Healer-Adept at Damek Keep, fights against mutated creatures that are attacking the local villagers. After the arrival of a half-breed slave woman, Taryn has to balance her attraction to the stranger with her distrust of the woman's immense telepathic powers, powers capable of creating the creatures Taryn has been hunting. When a traitor betrays Taryn's family to an outside invader, the two women must learn to trust each other to escape the fall of Damek Keep.
Part 1 Part 2 Part 3 Part 4 Part 5 Part 6 Part 7 Part 8 Part 9 Part 10 Part 11 Part 12 (complete)
Dance in the Desert (A) - Casi Eve [unfinished]
In the third installment in the life of Shelby and Taryn, the young comic struggles with the reality of a life she'd never before contemplated and the realization that sleeping with women and loving them are two entirely different things.
Dance With Me - Kim Pritekel
Summary pending...
Dar & Kerry series - Melissa Good
1.)

Tropical Storm
This is an Uber-Xena Fiction. That means, no Xena, no Gabrielle. It's just about two people, whose lives collide in contemporary Miami, and how they cope with that. This is not 'in place' of my next X and G story, btw.. it's a filler while I'm waiting for more of the 4th season to air. The printed version has all the names right. (g)

Part 1 | Part 2 | Part 3 | Part 4 | Part 5 | Part 6 | Part 7 | Part 8 | Part 9 | Part 10 | Part 11 | Part 12 |
Part 13 | Part 14 | Part 15 | Part 16

This book is in print ­ published by Justice House Publishing. If you'd like a copy, you can get one at: http://www.openbookltd.com

2.)
Hurricane Watch
Dar and Kerry are back. This is a sequel to Tropical Storm - and is set in more or less the same time period. It's the end of January, and things are not going smoothly for our uber friends at work. Dar and Kerry are trying to balance the stresses of their common workplace, with building a life with each other in their off hours. That's not easy, and just when they start getting things in order... well, that's what the story's about.

Part 1 | Part 2 | Part 3 | Part 4 | Part 5 | Part 6 | Part 7 | Part 8 | Part 9 | Part 10

This book is in print ­ published by Justice House Publishing. If you'd like a copy, you can get one at: http://www.openbookltd.com

3.)

Eye of the Storm
It's been a few months, and things are settling down. Or are they? No matter what, life around these guys is never boring. More corporate intrigue, and personal discoveries ahead as Dar finally has to deal with issues long buried, and Kerry faces the consequences of her own actions.

Part 1| Part 2| Part 3 | Part 4| Part 5 | Part 6 | Part 7 | Part 8 | Part 9| Part 10 | Part 11| Part 12

This book is in print ­ published by Renaissance Alliance Publishing ­ if you'd like a copy, you can get one at: http://www.openbookltd.com

4.)

Tropical High
Dar and Kerry find life getting ever more complex as Dar gets involved in an investigation of the military, and Kerry takes on new challenges at work. Old memories flare up, and Dar questions youthful choices as her past causes Kerry problems in the present.

Part 1 | Part 2 | Part 3| Part 4 | Part 5 | Part 6 | Part 7| Part 8 | Part 9 | Part 10| Part 11 | Part 12| Part 13

Tropical High will be published by Renaissance Alliance Publishing as two separate novels ­ the first ­ Red Sky at Morning ­ can be ordered at: http://www.openbookltd.com

5.)

Terrors of the High Seas
Dar and Kerry finally take some time off to just kick back, relax, and give Kerry some time to recover from the death of her father. What could be more peaceful than a little boat trip across the Caribbean? .

Part 1 | Part 2 | Part 3 | Part 4 | Part 5 | Part 6 | Part 7 | Part 8 |Part 9| Part 10| Part 11 (end)

6.)

Moving Target
While attending a high technology show, Dar and Kerry are approached by an aggressive entrepreneur who owns the only American based cruise line. He challenges them to compete with an old arch rival on a contract to network his ships and gain a foothold in a new industry. Question is ­ are they ready to compromise their standards to win?

Part1| Part 2 | Part 3| Part 4 | Part 5 | Part 6 | Part 7| Part 8 | Part 9 | Part 10| Part 11 | Part 12| Part 13
Part 14 | Part 15| Part 16 | Part 17 | Part 18 | Part 19| Part 20 | Part 21 | Part 22| Part 23 | Part 24| Part 25
Part 26 | Part 27| Part 28 | Part 29 | Part 30 | Part 31| Part 32 | Part 33 (Conclusion)

A Present Under the Tree
A short Christmas Visit with Dar and Kerry

Ringing in the New Year
A short vignette with Dar and Kerry, and some jewelry

Home from the Sea
A short halloween story

Unmasked Hearts
A visit with Dar and Kerry very early in their relationship.

Twas the Night before Christmas
Dar and Kerry get a visit from some very old friends.

V-Day - Melissa Good
Seems everyone is surprised that Dar and Kerry don't celebrate Valentine's Day ... or do they?
Dark Matter Corps - Anne Azel
1.)
Dark Matter Command
Captain Anna Cyborn is not like other humans. She is one of the few A58 Clone-Cyborgs amd that meant she had to fight hard to be accepted. A whole new space exploration division had been created just for her, The Dark Matter Corps. Anna was determined to prove herself, her ship and her crew had the right stuff but she hadn't counted on her reaction to Cadet Jill Fairfax.
2.)
Dark Matter Enemy
Commodore Anna Cyborn had a successful first mission that made a name for the new Dark Matter Corps. Will her skill and luck hold as she and her crew face a terrifying, unfeeling enemy? In these turbulent days, Anna and Jill's
relationship grows but can it survive in the face of death?
3.)
Dark Matter at the Edge of Time
A dangerous and top secret mission will take Anna and her crew to the very edge of the universe to face an experience that will change their lives. Anna and Jill struggle to establish a new working arrangement as their relationship has taken some startling and unexpected turns.
Daughters of Artemis - L.M. Townsend [unfinished]
"Sword of Artemis" - L.M. Townsend
The Amazon Nation, once strong and proud is now on the verge of destruction. They have powerful enemies-- not only Rome's own Caesar, but Ares, the God of War himself. We also meet an age old foe, the misogynist Gantrians. Through Ares's treachery in stealing his sister's sword, Artemis was made powerless to help her daughters against their enemies. With Ares giving the sword (power) to the Gantrians, they couldn't lose.What Ares hadn't counted on was the Gantrians' involvement with Rome and the "selling" of the Amazon Queen as a slave to the Gladiator arena. This unexpected development has gained the attention of an ancient pre-Roman goddess - who wants to be THE Goddess of War, usurping Ares "prime position" as God of War.

With Artemis' support, this goddess would have the Amazons for powerful allies, as well. However, first the Sword must be retrieved so the Goddess Artemis can help the Amazons re-build their nation.

Ares will use every trick in his arsenal to prevent this - from causing a thirst for vengeance so great as to nearly destroy the Amazon Queen's protegée to creating "civil war" within the Amazon ranks by choosing a "new champion" from among the warrior women - or from one among one of their sister Tribes - who were instrumental in betraying the Amazons to the Gantrians.

In a bizarre turn of events, even after retrieving Her Sacred Sword, Artemis, pledged benefactor to the Amazons, is cleverly prevented from attacking the renegade Tribe because of this relationship. Now, as always, it is up to the Amazons themselves to battle their once-sisters for their very survival.

I think this qualifies as "Original Fiction" although "Xena Warrior Princess" was a very strong influence. :)

2.

3.
Spirit of the Sword
4.
Champions of the Sword
5.
Visions of the Sword
6
The Sword Comes Home (A)
7
The Sword Comes Home (B)
8
Sword of Artemis, Sword of Truth
9
Secrets of the Sword (A)
Secrets of the Sword (B)
Day After (The) - Insane Englishwoman [unfinished]
Summary pending
Part 1 Part 2 Part 3 Part 4 Part 5
Day in the Life of Zoe (A) - Terias McKlay
A potential Shadow Hunter must juggle her job, her girlfriend, and her duties to the Tribunal, all while searching for a missing 6 year old kidnapped by vampires.
Day The Earth Went Mad (The) - Katia N. Ruiz [unfinished]
The explosion rocked the world, and no one knew where it came from. Then the cloud covered all of earth, and nothing could come in, or get out... Follow the adventures of Julia and her friends as they fight to survive in a world gone mad.
Dead Can Dance (The) - Zee and Windstar
This is a story of a morgue attendant, her friends, a librarian, and just to keep things from being dull we invited the zombies.
Death Wears Yellow Garters by Rae D. Magdon
When Jay Buchanan agreed to accompany her wealthy girlfriend, Nicole Fox, to a birthday dinner, she never expected the night to end with a murder. Now, Nicole's grandfather has been poisoned, and the only clue on the scene is a yellow garter. It's up to Jay and her crazy Aunt Mimi (who is a little too fond of detective stories) to solve the mystery... if the police don't charge them with stalking first.
Decision Coin (The) - Nyrdgyrl
Until recently, therapy had been Odessa Martin's life and livelihood. Where could she turn when old practices don't work anymore? Sometimes answers appear in the most unlikely places.
Déjà Vu - Alec Rene


The memory of one lover to another. A recollection of an ecstasy fulfilled fantasy shared between the two. Detailing just what can happen between two lovers on a stormy night when a fantasy is unleashed.
Delicate Insanity - SB Zarben
This is a little piece that occurred to me last night when I couldn't sleep. It's the result of a recent conversation I had with my sister and some disturbing forum posts I read online somewhere. It's in a similar vein as Burden of Existence and Tunnel Vision, though not entirely.
Delivery (The) - BlueMoonWriter
A regular flower delivery that turns into something more.
Desert Dreams - Kennedy Northcutt
The War in Iraq sets the backdrop for this tale of two lost souls who find each other, and a measure of happiness, amidst the violence and insanity around them. Captain Lacey Stephens is a disillusioned flight surgeon who wants nothing more than to escape the nightmare her life has become. Chief Warrant Officer Mackenzie Papadopoulos is an ace helicopter pilot seeking action and danger, who gets assigned to Lacey's medical unit. When the two meet, sparks fly and they strike up a fast friendship that quickly turns into so much more, as war wages around them and the action heats up to dangerous proportions.
Deserts Series - Carola "Ryûchan" Eriksson
1.)
Chocolate - Carola "Ryûchan" Eriksso
It is the final hour before closing for Christmas when Sarah gets a desperate customer.
2.)
Vanilla - Carola "Ryûchan" Eriksson
The second story in what became a small series of short stories that I've come to call my "desserts", sequel to Chocolate. It's New Year and Sarah plans on spending it alone, she just has one shop left to visit.
3.)
Ice Cream - Carola "Ryûchan" Eriksson [originall/alt/complete]
The third story of my "desserts", follows Vanilla. Preparations are made for a very special evening, but will she dare to go through with her plans?
4.)
Ginger - Carola "Ryûchan" Eriksson
The fourth short story of the "desserts", follows Ice Cream. A new neighbourhood can offer quite a few surprises... if you're a cat.
Devil and Carson - Zee and Windstar
Join us as we once again return to the peaceful, happy, little sea side town of Huntington, CA. They've just recovered from the whole zombie fiasco and boy are they ready for your tourist dollars. So come on down you can join the harvest Demon raising festival there will be plenty of activities for the whole family like the Morgue Attendant sprint from danger, guess which technical do-hicky Shaggy will modify until it explodes, and don't forget the bitchy ex-librarian scowling contest. Fun for the whole family. (exclaimer may cause vomiting, sudden blood loss, hives, fainting, and death)
Devil in the Dark - Crystal Michallet-Romero
A horror story which shows that not all nightmares are reserved for the mind. Sometimes they exist in quiet, sleepy suburban towns.
Dirty Bloody Cops - Cheryl A.C.
She walked home alone most nights as nothing much happened. That is until late one evening a cop car pulled her over, this was the night she'd learn to stay on the wrong side of the law.
Divine Desecration - D. Jordan Redhawk


What seems to be a walk in the woods turns into a surreal nightmare.

(click to buy)
Diving Into the Turn - Carrie Carr [original/alt/complete]
Riding bulls in the rodeo is the only life Shelby Fisher has ever known, until the day she meets Rebecca Starrett, a barrel racer who comes from a solid, middle-class background. She's had the money and support from her family that Shelby never had. After taking an instant dislike to each other, a chain of mysterious accidents draws them together. Is Rebecca's attraction to Shelby enough to help her stand by the silent and angry bull rider? Will two women, from vastly different backgrounds, be able to become more than friends?
Doggie Magic - naxewp
Furry, four-legged and a wagging tail. A special pendant brought two women together, with a surprising and bizarre experience.
Doll Hospital (The) - Barbara Davies [fantasy]
The sequel to Bourne's Edge. Can Tarian find the cause of the bad luck afflicting Cassie's friends?
Double Is Trouble But Triple Will Cripple - Aurelia
Imagine…. Three identical sets of couples come together in the one place, confusing not only strangers but themselves as well.
Double Trouble - R Nolan
Little did Kris know that the traditional first baseball game of the season played each April between the San Diego Padres and Los Angeles Dodgers would change her life. Tripping in front of the dark-haired Erin and caught ogling to boot, was only the preamble for the tall blonde, as both ended up splashed with beer in the stands and laughing good naturedly about the accident and clean-up. So begins what will be bound to open old wounds and make both women stronger as they find in each other a connection, and love, lust, trust, kids and trouble times two and more will decidedly make their relationship a rocky one but ultimately worth pursuing.
Dragon Chain (The) - charmdfate [unfinished]
A woman who doesn't know where she belongs; a city about to be destroyed; and a secret, hidden deep beneath the streets, that could save them both.
part 1 part 2 part 3 part 4 part 5 part 6 part 7 part 8
Dreamin In The Pit by Everett Deane
An urban tale of Karima Jenkins, a female ex-criminal who clashes with her tenant Sienna Joffe, a dedicated public school teacher who is instrumental in helping Karima to resist the "pull" of Sincere, a man who has returned from the dead to reclaim his most treasured acolyte, Karima.
Dress Blues - Goesome


This is a story of life in the aftermath of 9/11 and the business of trying to move on with a life you didn't expect to lead. Although obviously full of angst, it's also a love story that chronicles the lives of Sarah and Kelly from the day they met until the present.
Drive Time - Therese Szymanski
The hunter becomes the prey being seen, noticed and caught before willingly giving in and topping the scene. The only question that remains is, who's playing what role when?
Double Dog Dare - Kim Pritekel
The continuation/sequel to I Dare You.
Duende - April Hladis


A short supernatural story. A private detective is hired to look into a 'vanishing' of two people. The somewhat flaky client then insists on joining her in the eerie investigation.
Duster - S. Derkins


A Quasi Sci-fi about a female prisoner falling for the new guard Hey, don't we all love those cheesy B movies? *G*
Dying Woman's Lust - T. Walker


A young cowgirl falls in love with a dying woman in 1976.
Dyke and the Debutante (The) - Alex Tryst


Two different worlds come together in this story about the senior year of college. Old friends reunite, but will there be more? Will the Homecoming queen fall for the charming all-star softball catcher? And will they even survive to make it to graduation?
Early Morning Train - Nightowl
A very, very bad day...
Earthbound of Earthbound by JM Dragon & Erin O'Reilly

Embers - Ladyhawke
This is a sequel to Essence. I'd advise you to read it first...
An arsonist is on the loose.... Within his fires he starts leaving signs to follow. Will Jenny Newton return from her self imposed exile to help on the case.... Or will the tragic events from a year ago, keep her running? And can she ever find peace again....
Emma's Journey - Erin O'Rielly


An Odyssey From Darkness To Light...a tale of intrigue and suspense. Emma Sanders life went horribly wrong at age five when her house burned down leaving her and her crippled mother to cope with the family business on a lake. After the death of her mother, Emma the recluse finds herself befriended - a stranger to the lake, Cay O'Neill. Why is Cay there and why does she want Emma's friendship?
Empire After the End of Civilization (The) - phair
Enchanted Beach - Ronica Black


Jordan Schaefer is devastatingly beautiful and tragically lonely. But when her friends bring Lori along on their beach vacation, Jordan finds the lonely walls of heart beginning to crumble.
Entwined Lives - R. Nolan
This is a sequel to In A Heartbeat. It's the continuing story of Sam and Riley and Kim and Jess. Find out how their lives become entwined as Jess and Kim enjoy their new family and Sam and Riley go about starting theirs....
Essence - Ladyhawke
A killer is on the loose. Detective Rhimes and partner are doing everything to catch him.
But still the 'Tooth Fairy' claims another victim. Getting no where fast on the case, Detective Rhimes Captain wants a psychic to help. Now the problem is to convince the psychic, Miss Newton, a woman with a painful past, to help catch a killer.
But what if not only can the psychic see the killer, but the killer can see her...
This story is now also available in eight smaller parts in case you should have a slow internet connection.
European Summer - A.E. Hammock
Ashley is an American law student getting her first experience of life outside the US. When she meets Stephanie her first day in France, sparks begin to fly, but life doesn't always follow the script planned out in advance.
Exam (The) - Black Dragoon


The definition of 'doctor/patient relationship' was liberally broadened in this PWP tale of a medical examination. [munchkin note- do NOT read at work...whew!]
Exist-sense - Emily Duncan
Ponderings of a writer
Extension 147 - Jynaki [unfinished]
Former World Kumite Karate Champion and zoologist Pax Kattapolous Baldwin returns home after more than twenty years of family rejection to face a brother she detests and to forget the nightmares of a tournament that nearly took her life. She meets Teela Pheamster, her mother's Social Worker in a long term care facility. Teela is a woman torn between the responsibilities of her past and the desire for a future with Pax. Before their relationship can develop, each must contend with family, friends, and jilted lovers.
part 1 part 2 part 3 part 4 part 5 part 6 part 7 part 8
Extraordinary Adventures of Brice Johnson, Bus Driver: (The) - Silverwriter01
1.)
The First Adventure
These are the extraordinary adventures of an ordinary lesbian who lives alone with her pets and just happens to drive a bus for a superhero high school.
2.)
3.)
4.)
5.)
6.)
Fallen (The) - S. Derkins


The story of Lona and her alien mate Tashalia continues. Their child is due soon and Lona's enemies plot their revenge.
Part 1 Part 2 Part 3 Part 4 Part 5 Part 6 Part 7 (conclusion)
Faerie Folk - Carola "Ryûchan" Eriksso
At night the faeries sing the song of life, breathing magic into the forest and love into the heart of one young Brownie.
Fair Trade - phair
A historically inaccurate tale of the woman who saved the Celts so that they could survive long enough to save civilization.
Fatal Hesitation - JM Dragon
The sequel to When Hell Meets Heaven

Olivia and Amelia are now partners in a business called When Heaven Meets Hell. True to form, the relationship is full of electricity as each woman keeps her true emotions in check when dealing with the other.

Olivia is on the hunt for a predator who is harassing her newest client, Sharon Agnew. Amelia has taken a six month leave from the convent and must make a decision soon - either go back to the safety of the convent or continue on as Olivia's business partner. A vacation with her parents brings a new light to her situation.
Part 1 Part 2 Part 3 Part 4 Part 5 (conclusion)
Fate of Fire (A) - T. Walker (unfinished)
Scarred in a fiery tragedy as a teenager, Ann Bailey Williamson has spent her adult like exiled in a hopeless little Texas town on her family's defunct ranch. To keep the demons of her past away Bailey bow-hunts, drinks beer, and thumbs through her Daddy's old Hustler magazines. She is the last of her family line and is sure that the dark legacy that has been passed down through the generations will end with herself. Then she meets Felice an older woman, a hip artist, and they start a love affair more consuming and just as unpredictable as a raging fire.
Feel Like a Woman - Evecho (unfinished)
Single lesbian mum gets what she needs.
Figurine - Geonn
Squire's Isle is just the latest stop on a long tour for rock star Dash Warren. After a long day of signing autographs, she wanders into a local bar and meets a young singer who may change Dash's outlook on life... and her career.
First Lady - Blayne Cooper and T. Novan
In the sequel to Madam President we learn the trials and tribulations of trying to maintain a relationship, merge a family and still have time to be the leader of the free world.
First Seven Then Eight - phair
First Sight - Lessa
This is a prequel to my first story, "New Year, New Beginnings." I've decided to write a series of short stories each one a moment in time. It's the age old classic - girl meets girl - story.
First Time - Kim Pritekel
Flight of Shadows - Windstar


Sequel to Long Nights.The prince of darkness has a master plan to turn the Earth into a part of hell. Can Gwyn and Sarah figure out what that plan is, as well as learn to trust each other despite Gwyn's angelic secrets? Throw in a love sick werewolf pushed into a corner, the rest of the Legacy Houses, and just pray somebody figures out what Lucifer is up to before the end of the world.
Figurine - Geonn
Squire's Isle is just the latest stop on a long tour for rock star Dash Warren. After a long day of signing autographs, she wanders into a local bar and meets a young singer who may change Dash's outlook on life... and her career.
Flipped - K-Morgan
Although I know everyone is waiting for the sequel to Waterville (which will come soon), I've decided to release the attached story as a birthday tribute to a friend. Flipped is a story about a woman and the phone that changed her life. The story was inspired by a friend who had multiple problems with her cell phone and a dare, to my comment, that I could probably write a story about her phone issues.
Flygirl - BJ Gale


A PWP about just how friendly Officer Friendly can be.
Fool for Love - Erin Jennifer
The quest for true love is filled with pitfalls and hidden dangers. Tired of the journey and alone on an empty beach, Kara Pavlovich was on the verge of ending it all when Faith jogged into her life. This is their story.
For A Song - Sapphire Bard [Incomplete]
Andi Winters is a barista and college student by day, and a professional opera singer by night. When a mysterious brunette with gorgeous green eyes appears backstage, Andi's world gets turned upside down, in more ways than one.
Force of Nature by Kim Pritekel
Synopsis pending
Fortress at the Edge of the World - Mickey Minner
Fantasy: Milas, of the House of Oneida, is switched at birth and sent to be raised in the House of Alasdair as a member of the Fortress Guard. Daidam is also of the House of Alasdair and member of the guard. An accident sends Milas and Daidam into a world they have been forbidden to enter. Will they survive and learn from the beings they encounter? And what of the reason for Milas being taken from the House of Oneida? Will Daidam uncover her secret?
Foxtrot - Peyton Andrews
(Part 2 of the Dance Series. Part 1: Tango ) A reclusive world renown opera singer finds herself entranced by a wealthy socialite. Does this herald a new chance at a full life or a memorable one-night stand?
Fractured - Erin O'Rielly
For homicide detective Tessa Jacoby her life is about self control and putting on the face of cold indifference–she lives her life by one rule: never get involved. The murder of a noted collegiate basketball player, Dana Stratton, sets her on a path that threatens to compromise all her beliefs about life and love. As she tries to get a grip on her out of control emotions, Tessa finds herself with another challenge–her attraction to a federal prosecutor Anna Mikaelson.
Free Falling Fate - Wizzy


Sequel to Steel Free Fall. The continuation of Brieannah and Tarie's story — a love story filled with the passion and fire we all desire in our relationships — but with all the pitfalls that can betray love. This sequel is the continuation of what our two beautiful women companions' life and love bestows upon them. Children come into the picture, along with the mix of emotion and business. Will Tarie have her way in this before the story ends? A powerful entanglement too enticing to miss!
Fury of the Hour - Nene Adams story commissioned by Cecily Hawkins
Somewhere beneath the surface of New York City lies a hidden treasure, and two very different women are in search of it. But danger and romance lurk in unexpected places...
Gaslight Series - Nene Adams

(click to buy)
Black by Gaslight
Lady Evangeline St. Claire, an unconventional Victorian woman and friend of her mentor, Sherlock Holmes, rescues prostitute Rhiannon Moore from the deadly clutches of Jack the Ripper on a foggy night in Whitechapel. He escapes and the killing continues - soon both women find themselves investigating these terrible murders and unexpectedly falling in love. Their romance is threatened by a shameful event from the past, however, and the race is on to uncover a fiendish killer and expose the secret hidden deep within one woman's heart. Can they solve the mystery in time? Will they discover a soul-mate within each other? And can they survive discovering the terrible truth behind... BLACK BY GASLIGHT
2.
The Devil's Advocate
Is the Madman's Tarot merely a valuable bauble or does this antique curiosity contain powerful occult forces? Is there black magic at work in London? Mysterious disappearances may have a connection to a revival of the notorious Hellfire Club - and there's much more going on in the shadows than meets the eye. When Lina and Rhiannon investigate, they uncover long-buried secrets of murder and more, hidden wealth and a fabulous treasure that one obsessed man will gladly kill to obtain. Will they lose their lives to the Dark Lord? Will their love be strong enough to survive? Can they confront the hideous fate that awaits those who tamper with... THE DEVIL'S ADVOCATE
3.
The Banshee's Wail - When an unexpected legacy from a long-lost relative summons Rhiannon to Scotland, what she and Lina find there is much more than a holiday honeymoon. An ancient curse called down upon the family members of an ancestral castle may be responsible for the death of a kindly old woman who happens to be Rhiannon's aunt - or it might just be part of a hideous plot conceived by someone with an eye towards a hidden legacy. To save lives and bring a killer to justice, Lina and Rhiannon are called upon to investigate the strange, seemingly supernatural events and terrible mysteries that surround... THE BANSHEE'S WAIL
4
The Hour Of The Jackal - Lady Evangeline and her lover, Rhiannon, go on a journey to Cairo, expecting to explore the mysteries of ancient Egypt during their holiday trip down the Nile. But they find much more than they bargained for when their lives are threatened by an unknown assassin who seems intent on wrecking revenge for some unknown crime. A dreadful secret from Lina's past resurfaces, threatening to destroy them both, and only a love as strong as theirs can possibly survive. Can Lina and Rhiannon uncover the identity of their attacker in time? Will they escape from the deadly fate that is in store for them? Or will they be forever trapped in the never-ending nightmare of fire, death and eternal vengeance that is... THE HOUR OF THE JACKAL
5.
The Mystic Dragon's Curse - On a quiet day in London, Lady Evangeline St. Claire recounts to her lover, Rhiannon Moore, this extraordinary tale of magic and murder, in a case she was involved with long ago. In a crowded theater, a Chinese illusionist dies on the stage in full view of a horrified audience, and its up to Lina to figure out whether it was accident, suicide or something infinitely more sinister. With her mentor, Sherlock Holmes, as an unwilling accomplice, can Lina dispell the lies and illusions to uncover the truth behind the mysterious - and all too public - death of one of the foremost magicians of his time? Or is this just another puzzling case of... THE MYSTIC DRAGON'S CURSE
6.
The Changeling's Moon - A mysterious painting and a 20-year old murder may hold the key to one man's descent into madness and another man's darkest secret. With Rhiannon beginning to recover from a soul shattering act, and Lina forced to reassess the mistakes she has made in their relationship, the healing process continues as the lovers begin a light-hearted investigation into the circumstances surrounding an artist's insanity and his final masterpiece. But curiosity killed the cat, and all too soon both women are drawn into past events, unravelling a conspiracy of silence that reaches the highest levels of government. Will they be forced to conceal their findings in order to preserve national security and allow a killer to go free, or can they at last shed light on the horrifying events that are a chilling part of... THE CHANGELING'S MOON
7.
The Fall of the Phoenix - Nene Adams
The seventh novel in the Gaslight Series

halloween
tale

The Alabaster Hand - A special Halloween tale! When Lina and Rhiannon are invited to Countess Orosz's Halloween party in London's fashionable West End, they have no idea there are going to be more tricks than treats when a woman is murdered... presumably as a result of an ancient Egyptian curse! Is a statue of Anubis, god of the underworld, reaching out from the grave? When a second victim is found, both women find themselves in a race against time, desperately trying to unravel the riddle behind... THE ALABASTER HAND
halloween
tale
The Poltergeist Puzzle - A special Halloween tale! Lina and Rhiannon are asked to the haunted house of the rich American matron, Mrs. Terwilliger, who is being terrified by strange noises in the cellar which she believes are being caused by a poltergeist. These disturbances seem harmless enough, but is something more sinister going on? The partners lay a dangerous trap to uncover the solution to... THE POLTERGEIST PUZZLE
The Fall Of The Phoenix - Lina's mother, the Duchess of Inishglen, has not spoken with her estranged daughter in many years. So when a friendly invitation to visit the ancestral family castle arrives, Lina knows that something is very, very wrong. When she and Rhiannon arrive in Ireland, they find a sinister spiritualist, a hunch-backed Russian princess who claims to be five hundred-years old, terrified servants, a walking specter and the Duchess caught in a web of intrigue and murder that threatens to destroy her completely. Lina and Rhiannon must risk their lives to uncover the truth. Are there really ghosts haunting the corridors of Inishglen? Is a vengeful spirit responsible for two deaths? Or are all these strange occurences merely part of a mastermind's ultimate plan to ensure... THE FALL OF THE PHOENIX
The Eyes Of The Idol - A short story! A valuable opal necklace is stolen and a nurse is blamed for the crime, but there is more going on in than meets the eye. The truth is revealed when Lina and Rhiannon search for... THE EYES OF THE IDOL
The Ides Of October - A special Halloween tale! A wealthy collector of Roman coins believes he is being haunted by a toga-clad specter and calls upon Lina and Rhiannon for help. When he ends up dead, is it the work of a thief, revenge from beyond the grave, or has he merely fallen victim to the dreaded... IDES OF OCTOBER
The Disappearance Of The Devil's Eye - A short story! At a dinner party, Lina and Rhiannon are called upon to investigate the mysterious theft of a fabulous gemstone. Will they uncover the truth behind... THE DISAPPEARANCE OF THE DEVIL'S EYE
The Body On The Serpentine - A short story! A picnic in Hyde Park turns into a murder investigation when Lina and Rhiannon witness the death of a man whose relatives seem to have no motive for killing... THE BODY ON THE SERPENTINE
Get Away with Martha Hall - Artemis Callaghan
Kirstin Hart is a filmmaker working in New York. Trying to move on from her tempestuous but closeted relationship with one of America's most well known anchors, she takes an unusual job in order to raise capital for her first feature. The journey turns out to be a hectic and challenging one for her in many respects. Facing a few of her demons she collides head on with her past, presented in the formidable form of Megan Rogers, someone who knows a thing or two about rocking peoples worlds. Is true love really unconditional? If so she has a hard choice to make, especially when someone is intent on fighting.
Getting Over It - Dillon Watson
An inadvertent discovery forces Madison Norman to admit her ten year relationship is over. But it's a face to face meeting with her ex-lover and her ex-lover's new love that drives Madison to a new state, a new town, and a new job.
Ashley Patterson has recently moved back to Georgia, wanting to be closer to her family and away from a former girlfriend who refuses to acknowledge their relationship is over.
Madison and Ash meet at a charity soccer game and the sparks fly. Their immediate attraction is doused by a conflict neither woman could have foreseen. Can they resolve their conflict and work through old baggage to continue the magic of their initial meeting?
Gift (The) - Taylor Rickard


A little bit of Christmas angst, a little bit of southern chauvinism, and a happy ending.
Glow Sticks and Jelly Beans - Emyster and Professor


Sylvia and Gretchen...what one day can do in their lives?
God's Grudge? - Keagan X. O'Conner
PWP. This is the story of one woman with an incredibly frustrating day. Does God have a grudge against the small blonde medic or is does he just get a laugh from making her life difficult and being her torturer? Will she ever get the release she needs?
Golden Dove (The) - Jane Fletcher
Harrenwick is such an impoverished dump. It seems impossible that the town could contain anything worth stealing. However, when an attractive damsel in distress calls on Corrine's help to steal the valuable Golden Dove, how can she refuse?
Golden Tiger (The) - Radclyffe
Drew Clark -- martial arts master, army combat instructor, tormented warrior. Can her hidden wounds be healed by a student's love?
The Good Parts Version - Geonn Cannon
Patricia Hood-Colby thinks back over her post-divorce life with Jill. Part of my series featuring Patricia and Jill, which begins with "Doing Laundry On Valentine's Day. Jill and Patricia also appear in my stories "Doing Laundry on Valentine's Day," "Rounding Home," "Patricia's Portrait," "Too Many Once Upon a Times," "Separation Anxiety," "Fairytales of Squire's Isle," "Eating Out in Squire's Isle," and "Ghost Town." The title is a reference to The Princess Bride by William Goldman.
Grappling With The Girl Next Door - Antonia Matheson [Incomplete]
Kirstin Hart is a filmmaker working in New York. Trying to move on from her tempestuous but closeted relationship with one of America's most well known anchors, she takes an unusual job in order to raise capital for her first feature. The journey turns out to be a hectic and challenging one for her in many respects. Facing a few of her demons she collides head on with her past, presented in the formidable form of Megan Rogers, someone who knows a thing or two about rocking peoples worlds. Is true love really unconditional? If so she has a hard choice to make, especially when someone is intent on fighting.
Grasping at Straws - Jae (A prequel to "Backwards to Oregon").
To most upright citizens of Independence, Missouri, Tess Swenson is just the madam of a brothel. Few people know that she's also the owner of a livery stable and a number of other successful businesses — and Tess likes it that way. She can check on her employees without having them scramble to put on an act just because the boss is visiting. On one of her secret inspections, she makes a surprising discovery.
Gravity - Luciddream [unfinished]
Love comes quicker for some than others, but just like gravity, we all have to obey its will eventually. A seemingly innocuous encounter between a lonely bar manager and an overworked crisis negotiator slowly evolves into a journey of self discovery for one and the life saving of the other.
Greatest Gift (The) - Carrie Carr


Finally happily together, Kay and Randi have started their new lives. But will outer forces pull them apart, or bring them closer? Is love the Greatest Gift, or the biggest heartache? Sequel to Something to be Thankful For
Grave Robber (The) - Jane Fletcher


Corrine doesn't believe in ghosts. So what problem could there be with retrieving a box of treasure from a crypt?
Guardian Girls - Robert Chicilo


Taken from earth and left on what was supposed to be an inhabited planet, Gail Green thought she had plenty to do to keep her head and survive. Then she was mistaken for a Guardian. Apparently the Guardians were a legendary race that went around making sure war did not break out in the galaxy. Now she had two choices: Convince everyone she wasn't a Guardian; or live, the best she could, the life of a Guardian and hope she did not run into any of the real ones.
---
A B C D E F G H I J K L M N O P Q R S T U V W X Y Z
---
Questions, Comments or Broken Links can be be directed to The Academy