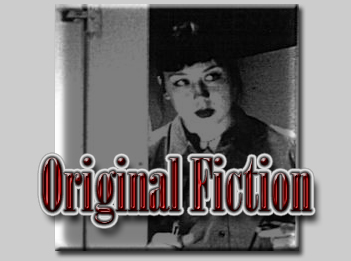 ---
This section is classified using the writers' definition of "Original Fiction". If you are a writer and feel your submission(s) would be better placed in this category, please let us know at
Academyofbards@yahoogroups.com
---
A B C D E F G H I J K L M N O P Q R S T U V W X Y Z
Last Updated:
June 23, 2011
---
Harbour House - W. R. Haley
This is the story of Autumn, a lawyer that moves to a small Central Florida town to take over her uncles law practice. After buying a house she encounters a new love, a 70 year old murder mystery, a psychotic neighbor and an amorous ghost, not necessarily in that order.
Part 1 Part 2 Part 3 Part 4 Part 5 Part 6 (conclusion)
Harvest - G.E. Birch


Set in the mid-west The Harvest is the story of 2 women (Carolyn and Elise) whose lives connect in a seemingly random way. After Carolyn's maiden aunt passes away, leaving the farm to her, Carolyn finds herself unexpectedly plunked in the mid-west. There - urban out lesbian meets an isolated asexual farmer. As the two women are drawn together each struggles with her own past to come together in the present to harvest desire.
Hate Storm - BluDreamscape


A woman learns to live again.
Healing - Sacchi Green
New Hampshire State Trooper Jo Benoit turns to the natural surroundings of the Mount Washington Valley to help her heal from wounds—both physical and emotional—incurred in the line of duty. But nature has more tools for healing than just deep forests and mountain vistas, as Jo discovers when summer-theater actress Katzi Burns makes offers she can't refuse. (This piece was previously published in Ultimate Lesbian Erotica 2005.)
Heart's Desire - Idryth


When danger threatens the land of Rhyllen, two childhood friends must face heartache and peril to obtain the greatest prize of all.
Hearts, Flowers & Snickerdoodles - Mavis Applewater
A wayward spirit is sent back to Earth to help a misguided woman.
Heat and Hunger - Kelly Aten
They meet, and they melt.
1.
Hell for Pastime - Nene Adams
Captain Anne Bonney, commander of the submarine USS Sabre, is on a collision course with CIA's top wet ops agent, Amelia Emerson, as they race to stop a madman's mission under the sea. Along for the ride is Rohan Tarnach, a shipwreck survivor with a taste for adventure.
2.
Hell for Pastime II: Dead in the Water - Nene Adams
Capt. Anne Bonney and CIA Agent Amelia Emerson team up again on a classified mission in a race against time and neo- nazis to find a lost U-boat with such deep, dark secrets that may change the course of history as well as be the death of Rohan Tarnach.
3.
4.
Hell for Pastime IV: Hidden Depths by Nene Adams (commissioned by Rohan)[original/alt/complete]
Winter in New England gets even colder when Rohan Tarnach swears she sees a submarine as she almost drowns in a frigid lake. Her partner Trudie as well as Anne Bonney and Amelia Emerson are caught up in subterfuge, intrigue, assassins and the weather as they try to puzzle out what Rohan really saw under the ice.
Help Wanted - Irish Eyes
Agreeing to help a friend of a friend should have been easy. A way to fill in time between jobs, but when Reese meets Teddy, things don't exactly go according to plan. Falling on her backside in front of her potential new boss wasn't the way Reese thought it would go. Little did she know that the distraction Teddy presented would continue to create chaos in her life. Would her attraction for Teddy prevent her from completing the repairs to the ranch? Her mind may not have been on the ranch, but it was definitely on the sexy ranch owner.
Hen Night - Artemis Callaghan
The hen night: last bastion of the straight girl, so what on earth is a lesbian doing there? This is the question Kit asks herself as she waits for the bride to be and her sister.
Her First Bow - Kay Bowring
This original romantic detective novel entitled Her First Bow is set in London in the 1920's and features two main characters who are original, but at the same time will ring a bell for many readers. Is there a malevolent mind behind the trail of blood, murder and mayhem that follows them through their adventures and if so, who is it? Will this bring our two heroines together or force them apart?
Her Sole Desire - BS Raven


Catskill's Sheriff Kate McGuinness has exiled love from her life forever, but 'forever' ends late one summer when Dr. Carling Reed arrives to do forensics pathology work on two unsolved crimes, and defiantly walks through Kate's heart's door, a heart with walls, memories and secrets. Together, they're an unlikely team, but their meeting was fate. Fate when an older woman's feelings for a younger one are the results achieved by the process of discovering one's sole desire. Kate goes through some light inner conflicts involving her personal self-discovery issues, including age difference, a previous love, and Carling's job challenges. The happy ending story has a few doses of humor, some of the younger woman's dreamscapes and a couple of mysteries. It is a story where the two women's union becomes ecstasy! Or does it?
Home - DS Bauden


Meet Kelly Cavanaugh and Susan McGovern. Kelly is a Regional Manager for Saks, a posh chain of clothing stores. Susan, formerly homeless due to her prejudiced parents, is now working for ForOthers, Inc. a company helping others like herself and others still living in the streets. It's the tender story of two women fighting internal battles of abandonment, loss and love. You continually pass by people who may or may not enter your life. What if the person you are destined to love, sits on the very corner you pass everyday?
Honor series - Radclyffe

(click to buy)

Above All Honor - Radclyffe
Assigned to guard the President's daughter, a secret service agent finds duty warring with desire.


(click to buy)

Honor Bound - Radclyffe
Secret Service Agent Cameron Roberts and Blair Powell, the President's daughter, return in the sequel to Above All, Honor. Against Blair's wishes, Cameron accepts reassignment as the chief of the security detail assigned to guard her. Amidst political intrigue and a menacing threat to Blair's safety, these two unusual women struggle to find their way back to one another. Can love survive when fate seems destined to stand between them?

Love and Honor - Radclyffe
In this third book of the "Honor" series, Blair Powell, the President's daughter, and Cameron Roberts, the commander of her Secret Service detail, return amidst a climate of international turmoil and political unrest. The two women find their love and Cam's career on the line as they become the center of intense media scrutiny and a clandestine plot to destroy the President.
House of Dolls - Carola "Ryûchan" Eriksson
She watched the life in the manor go on around her from the shadows, not understanding why she was treated as if she did not exist and always longing for just one kind soul to ease her loneliness and see her.

click to purchase
House on Sandstone (The) - KG MacGregor
Twenty-five years ago, Carly Griffin left Leland, Kentucky, sure that it held nothing for her future. Now weary of livin overseas on one consulting project after another, she's glad to have two months back in Leland to relax with her aging parents. What she didn't count on was running into Justine Hall again, an old friend of hers, who was now divorced and walking a fine line between sanity and hell. But Carly's biggest surprise was Leland itself.
House Shopping - Anne Laughlin
Allison Mitchell runs a successful Chicago real estate brokerage and leads a happy, full life. She didn't even know that anything was missing until the day Peg Ryan stopped in front of her office and walked into her life. The tall and gorgeous Peg has just moved to Chicago, unencumbered by anything but her dangerous and mysterious past. This is a stand alone story about these two smart and capable women getting together, and is also the starting off point for a planned series of interconnected stories about the characters.
House On The Hill - Cheyne [Halloween Invitational 2009]
It was a dark and stormy night...
How Do I Mend a Broken Heart (Revised) - Ali Vali
Do you remember your first love? Harry Basantes did. She remembered with vivid clarity the way young love could break your heart leaving you empty inside. Would seeing the object of her pain and desire sixteen years later drive Harry to forgiveness, or would it be her turn to walk away without explanations?
How the Little Vampire Earned Her Fangs - Mickey Minner
I want to thank my group members for contributing the story idea, location and character names.
How to Rattle An Outlaw - Silverwriter01
A small town in the Old West is taken by surprise when outlaws come in and shake things up. However, nothing could prepare the town or the outlaws for what was heading towards them.
Hypatia's Shadow - AH-Ladis


In a former High Priestess's wake, dire doings abound in the Vestal Virgin's secluded cloister. A new, non-X&G, original fiction after a very long hiatus.
I Dare You - Kim Pritekel
summary pending
I Kissed a Girl - CXW
Emilie Fitzpatrick is a strange girl; she still shares a room with her older sister, is obsessed with death, and is very dark and broody. Although she seems tough, we find her in a place where she is confused, and feels as though she's missing something in her life, watching it pass by her. Even with these pessimistic thoughts, Emilie surely sees a ray of hope, and it's name is Brigitte Sinclair. Within the story we see her pining away after the beautiful blond, but when something unexplainable and phenomenal happen between the two girls, will Emilie finally realize what was missing within her the whole time?
I Promise - Syro
Carrigan Anderson has had bad breaks since she was 10 years old. Losing the only family she had ever known at such a young age, all she knows is to be alone. Jada Reimer is a loner on her own, working ungodly hours to fill her time until one fateful night when their solitary worlds collide, changing both of them forever.
I Told You So - KG MacGregor
Here's a chance to look in on Anna & Lily from the Shaken series. Their son Andy is a first grader now, and bursting with excitement at the chance to play Mighty Mite football. Anna thinks it's a great idea, but Lily's worried that the undersized boy will get hurt.
I Want to Know What Love Is - BlueMoonWriter
Inspired by Foreigner's song, "I Want to Know What Love is."
I Will Find You - Irish
This is a story of life, love, healing, faith and belief. A heart is healed, a love returned and faith and belief restored.
I Wish You Loved Me - Syro
I Wish You Loved Me Again - Syro
(Sequel to I Wish You Loved Me) It's 5 years later and there have been major changes in the lives of Jada and Sara. But now the honeymoon is over. A moment of weakness tears them apart. Can they set aside hurt feelings to get back what they had or will the lose what they fought so hard for forever?
Icing On The Cake - Mavis Applewater


A pastry chef does a little decorating on a client.
Iditarod - D. Jordan Redhawk
Summary Pending
Part 1 Part 2 Part 3 Part 4 Part 5 Part 6 Part 7 Part 8 Part 9 Part 10 Part 11 Part 12 Part 13 Part 14 Part 15 Part 16 Part 17 Part 18 Part 19 Part 20 Part 21 Part 22 Part 23 Part 24 Part 25 Part 26 (complete)
If You could See Me Now by Robin Hicks
It's been ten years since Micah James has seen the only woman she had ever truly loved. After her hasty disappearance years ago, she has come back to town to be with her Mother and had never thought she would run across Quinn Thomas again. What will happen when the two women meet face to face for the first time in 10 years?
Illyria - Crystal Michallet-Romero
A traditional fairy tale that includes the lesbian themes of quests, challenges and blossoming love.
Imperfect Past - Jessica Casavant


Detective Jamie Saunders always held on to hope: hope that she could find missing children; hope that she would be able to be the protector she had been sworn to be; hope that she could find the predators that lived in her city. But this new case made it difficult to believe in hope; they only made her believe in hate. Imperfect Past is the third in the Boston friends' series by the author of Twist of Fate and Walking Wounded.
Part 1 Part 2 Part 3 Part 4 Part 5 Part 6 Part 7 Part 8 Part 9 Part 10 (conclusion)
In a Heartbeat - R. Nolan


companion piece to L.A. Metropolitan. Officer Sam McKenna and her rookie partner receive an urgent radio call. There's a man with a gun in a local Emergency Room. As they race toward the hospital little does Sam know she is racing toward her destiny. When she confronts the gunman her life is forever changed...
In Her Wisdom - Irish
Two women, both alone in their own way, meet on a cruise and develop the beginnings of friendship. Someone tries to keep them apart forcing one to look beyond the facts and instead believe what's in her heart.
In Sync - Filfil
'In Sync' begins right were 'The Matchmaking Festival' left off and takes us deeper into the realm of the Irish sidhe. Julia and Eileen have to face an adventure of life and death that threatens to destroy their life. Will they be able to survive the challenge that is thrown in their way? Or will their life together end as fast as it begun?
Part 1 Part 2 Part 3 Part 4 Part 5 Part 6 Part 7 Part 8 Part 9 (conclusion)
In The Blink of An Eye - Carrie Carr


A Halloween short story. Randi Meyers returns to her home town to attend the funeral of her namesake, an uncle she barely remembers. With the help of a new acquaintance, she finds more than she bargained for - perhaps something that's been missing for her entire life.
Incendiary - Geonn Cannon [unfinished]
With a serial arsonist targeting buildings in her city, Firefighter Alexandra Crawford doesn't have time to fall in love. But when she meets Dr. Rachel Tom, she realizes that love doesn't always wait for the perfect time.
Part 1 Part 2 Part 3 Part 4 Part 5 Part 6 Part 7 Part 8 Part 9 Part 10 Part 11 Part 12 Part 13 Part 14 Part 15
Incommunicado - J. P. Mercer and Nancy M. Hill [unfinished]
Incommunicado is an intriguing story of lies, deceit, and death that spans from the U.S/Mexico border and the panoramic beauty of the unforgiving Sonoran Desert to the contrasting magnificence along California's coastline and the Santa Barbara wine country. The story revolves around two strong, independent women, one a lawyer who was born to rule the prestigious Cipriano Vineyards, the other a forensic pathologist who has made her work her life. Both live in emotional isolation, emotionally scarred, afraid to live, afraid to trust, to love. Until they encounter each other against the backdrop of murder. Will their walls begin to crumble? Will they survive the menace of unscrupulous Mexican coyotes and drug traffickers, and family betrayal? Or will love elude them, silenced and lost amid the expectations of life?
Part 1 Part 2 Part 3 Part 4 Part 5 Part 6 Part 7 Part 8
Infinite Possibilities - Cate Swannell
Bard Cate is at it again, mixing romance and action and this time a bit of sci-fi for a recipe that will tickle your reading taste buds. Beware, Bard Cate loves cliff hangers! In fact I think I can hear the echo of a down under cackle of glee each time she leaves us gasping and cursing at the untimely, or is that timely:}, ending of an update. You are gonna love Cass and Lis. 7 of 9 and Capt Janeway are on hand to lend wonderful support. Be brave, step aboard the Voyager, You will be transported to a world of Infinite Possibilities.
Initiation - nyrdgyr


It's trial day and everything is on the line in the ancient battle between DuMarquette and Kenner. Will Shayna's love carry her through to victory, or will she be destroyed by the demands of her quest?
Innocence - CXW
Ana Parrish is a young woman from Britain who runs away to New York, without the permission of her parents, in an attempt to pursue her dream of becoming an artist. Reaching America, she becomes roommates with the older, subversive Giselle Holloway. Over the months their journey is full of trials and tribulations; difficulties of everyday life. Their differences pull them apart and bring them together, causing an overwhelming amount of emotion. But, perhaps, through all of life's innocent emotions, they can discover the most powerful emotion of all: love.

(click to buy)

Innocent Hearts - Radclyffe
In 1860's Montana Territory, Kate Beecher, a young woman from Boston, faces the hardships and hard choices of life on the frontier. Jessie Forbes, a fiercely independent rancher, finds in Kate a passion she never dared dream. This is the story of their struggle to love in a land, and time, as cruel as it was beautiful.
Innocent Catch - Weebod
This story takes place in Scotland. Anna Lynch, a Detective in the Drug's squad is sent undercover to a small Scottish fishing village. There she meets and befriends the charming Heather Keith. As the pair grow closer, Anna finds it increasingly difficult to draw the line between work and pleasure.
Into Your Hands - Shadowriter [Academy Valentine 2009]
Katie walked away from Devon years ago, hoping to escape the web of deceit she'd become embroiled in. But the day before Valentine's she finds Devon waiting in her office and realizes this will confrontation will either save her or destroy her. Please mind the disclaimers on this work.
Inside - Tianna Shepherd [incomplete]
Aislinn Majors goes to prison after killing an aggressive fan. Now she must become accustomed to her new life in prison.
Into Darkness - Warrior Judge
Sequel to The Killing of Butterflies
The Judge is jealous about Lady Emma's old flame.
Intuition - KM [unfinished]
Jess and Robin are back once again in this next sequel to "Undeniable" and "Considerable Appeal". The story picks up about a month later and follows the junior partner and the young associate as they grow stronger together in their relationship, confront past and present painful events, seek professional acceptance and family support, encounter unexpected revelations, and make important decisions which may ultimately affect their future. The sixth sense is at play as they learn that things aren't always what they seem.

Part 1 Part 2 Part 3 Part 4 Part 5 Part 6 Part 7 Part 8 Part 9
Iron Rose Bleeding - Anne Azel


A spunky archivist is drawn into the activities of a mysterious organization that records and sells knowledge. Courtney is drawn into a web of deception by her attraction to the beautiful and powerful Tyler Alexander Punga -Tap- she soon finds herself caught up in exploding events that will change her life and that of the world forever. Partly futuristic, partly mystery, and all romance, this story takes you on an exciting and thought provoking ride.
Island Girl - Mas P Gurl
Potter's Island is small. Damn small. Small enough for Joanna Larnet to not meet bossy Tereesa Lawrence until the end of a run on the beach. Is this going to be love or lust at first sight? With Joanna still having one foot in the closet and Tereesa's protectiveness of her heart, is there room for this to be anything at all?
Island of Beleeza Series - Cam Taylor
1.)

Island of Belliza
Having fled Britannia, a small group of women seeking a peaceful life away from strict rules, violent men and mercenaries set up home on a hidden island they call Belleza. The beautiful island becomes home to lost women and families. Generations later finds Queen Athena in charge. Her daughter, Arcadia is approaching courting age, and must soon start her search for her mate. But does she already know who that is? Has she already met her?

2.)

Island of Belliza 2
When their peaceful existence is disrupted by an attack, Dionis and her wife Queen Athena decide to retaliate and send their warriors of to war. The Queen's daughter Arcadia is left behind as her true love is sent off to fight, left wondering if they'll ever see each other again and if she'll get the wedding she has wished for. As the war rages in a distant land, the Princess has to cope with problems of her own while trying not to worry too much about her departed love. Will they be reunited and live happily ever after?

Part 1 Part 2 Part 3 Part 4 Part 5 Part 6 Part 7 Part 8 Part 9 Part 10 Part 11 Part 12 Part 13 Part 14

3.)

Island of Belliza: For Better or Worse
No longer a teenager, Rayna is now faced with adulthood. Married and having children of her own, she has to face grown-up problems while faced with a new threat to the women of Belleza. It's not only Rayna with issues, Keera is unhappy and Bedilia and Gayle are having problems of their own. Does life ever run smoothly?

Prologue Part 1 Part 2 Part 3 Part 4 Part 5 Part 6 Part 7 Part 8 Part 9 Part 10 Part 11 Part 12 Part 13 Part 14 Part 15
Interrogation (The) - Therese Szymanski
Trying to avoid going to jail for a murder she didn't commit, Brett Higgins grills Sara Bertram. The interrogation takes on a very heated nature when Sara becomes uncomfortable with how much she¹s revealing and how close Brett is getting to finding the real killer.
It Started With A Kiss - JM Dragon
Dr. Susan Ricardo's life is defined by what happen to her in her early years. A bitter mother insisted that Susan see life through her eyes. She gained notoriety as an outstanding physician but her life is devoid of anything other than work. Will she let circumstances change her world or will she doggedly cling to what she knows?
Jaeger's - JM Dragon
What if you found out that someone you once knew has carried a torch for you over the years? When they came back into your life would you recognize their love? Kirsten Van De Pelt is about to find out first hand in this romantic short story.
Jesse - Kristattoo [Removed by author's request]
Star basketball player Shae returns to her hometown of Tulsa, Oklahoma to finish her college career. There she meets the freshman team manager Jesse. Will the crush that she develops for the beautiful Jesse ever amount to more than just watching her?
Judy - Unnamed Bard


A story of Remembrance
Just a Love Story - D_Exphagus
Valentine's Day in the life of Ashley and Sidney and the title pretty much explains it all. Need I say more?
Just A Breath Away - Colleen [unfinished]
Just Breathe - S. Lynne [Academy Cooking Contest 2005]
Just Dinner - J Rosestar
A sexy woman, sent from the main office to help set up a new computer system, is invited to dinner.
The Justice series - Radclyffe

(click to buy)

Shield of Justice - Radclyffe
While a serial rapist terrorizes the city, Rebecca Frye, the detective sworn to stop him, must learn to trust a woman who awakens her long buried needs. Dr. Catherine Rawlings becomes her reluctant aide, and together they find themselves caught between loyalty and love.
In Pursuit of Justice - Radclyffe
Detective Sergeant Rebecca Frye and Doctor Catherine Rawlings return in the sequel to Shield of Justice. Rebecca's obsession with finding her partner's killer and her involvement in a multi-jurisdictional investigation of an international child pornography ring threaten both her life, her career, and her new relationship.
A revised, expanded version of this draft will be published by Renaissance Alliance Publishing May 2003
Kara's Moon - Gerri Hill
Ginny Harrison wasn't ready for marriage so she left Seattle and Phil behind to live with her grandmother in the Wenatchee mountains of Washington, hoping to figure out what was missing in her relationship with Phil. There, she meets up-and-coming artist Kara Morgan, who is renting a cabin for the summer. An unlikely friendship develops between the two. Kara, a loner - nature, intends to spend the summer sketching and painting. Instead, she finds herself increasingly attracted to the younger woman. Ginny, too, is drawn to the quiet artist and finds her thoughts moving in an entirely different direction than friendship. She finally finds what's been missing in her life.
KC and Grump Series - Mickey Minner
1.)
KC and Grump
KC and Grump is a short story with the characters from my Sweetwater Saga. While Jesse is away from the ranch, KC decides to help her grandfather. What could possible go wrong? ‹G›
2.)
KC and Grump 2
KC shows her grandfather that not everything is useless.
3.)
KC and Grump 3
KC shows her grandfather that snow can be fun.
4.)
KC and Grumps 4
A new KC and Grumps story...
5.)
KC and Grumps 5
A Sweetwater Saga
The Killing of Butterflies - Warrior Judge
On the day of their anniversary, Chief Justice Lex, ruler of the Realm, reflects on her tempestuous relationship with her lover, Lady Emma, a sassy ex-assassin, while helping her escape a murder trail for past crime.
King and Country - Zee & Windstar
Knowing Her...Again - Scribing Bard 52
Sequel to Loving Her...Again. Alex and Ellie take the next steps in their life together.
La Otra - Crystal Michallet-Romero
Even in the darkest moments, laughter can still be shared.
Lad of Moss - S. Derkins


Based very loosely on an ancester captured in the Battle of Dunbar in 1650, comes a young lass named Alexia. Her family slaughtered by English raiders, she disguises herself as a man and joins the Scottish army.
Part 1 Part 2 Part 3 Part 4 Part 5 Part 6 Part 7 Part 8 Part 9 Part 10 Part 11 Part 12 Part 13 Part 14 (conclusion)

(click to buy)

Laguna Nights - Carole Giorgio
Alexis Dorian may have been born with a silver spoon in her beautiful mouth, but that doesn't guarantee success in her love life. Just as she is about to give up on the hope of ever finding her elusive soulmate, Samantha Riley materializes one summer's evening, right before her eyes, on her private beach in Laguna, California. The vivacious blonde catches the eye and then captures the heart of the solemn raven-haired executive. Drawn together by a force neither can explain, they follow their instincts, as their immortal souls reunite.
Laney's Beginning - Robin Hicks
'Laney's Beginning' picks up where we left the gang in Dakota's Way. Detective Laney Jacobs is finding it very hard to understand why she seems to be having these disturbing feelings for a young woman who was a victim in a robbery. She knows for a fact that she is not gay. Right? Follow Laney and Koty with some old friends and meet some new ones.

(click to buy)

Language of Love - Shortbard
(now known as Superstition Shadows)
Can a modern day archaeologist and a warrior from ancient Greece establish a meaningful relationship when they don't even speak the same language? If the language is Love, anything is possible.
Last Dreamer (The) - Danielle Brantley
The young believer loved to pretend she was a snow cat, but it was only an illusion until the day a dreamer looked at her and changed the illusion to reality. Now the dreamer is back to correct her mistake, but what will it cost her?
Last Train Home (The) - Blayne Cooper (aka Advocate)


Starting out in the slums of the Lower Eastside of Manhattan, The Last Train Home follows the adventures of Virginia Chisholm, a young factory worker, and Lindsay Killian a drifter who fills her days riding the rails, as they journey to reclaim Ginny's family. Thrown together by fate and tragedy, Lindsay and Ginny build a solid friendship strong enough to endure the trials of an impoverished existence in 1890's America and a quest from which neither one will back down. It's those same bonds that form the basis of a tender, and very unexpected, romance.
Leap (The) - Jane Fletcher


Rowena, Earl of Northwold, was not having a good day. The Queen's impossible demands were bringing civil war ever closer. It was Rowena's intention to keep Northwold out of it for as long as possible, however events were working against her. The last thing she needed was for the Queen's marshal to appear, bringing a prisoner who would stir up old memories and bring new problems.
Leather - S. Berry


It was a hot summer night. Love was in the air. Well, actually, it was cigarette smoke, but darn it, it's my story and I'll call it whatever I like. Two women meet. They dance — vertically *and* horizontally. And one is decked out head to toe in tight black leather — what more could you want?
Lederhosen, French Toast and Telemarketing - dabkey


On a ski trip in the mountains of Colorado, a chance encounter with the Scott family changes Darcy Max's life forever, despite unpleasantness between Darcy and Kim Scott. Five years later find Darcy and the Scotts together again, with Darcy and Kim working to make amends for past misunderstandings.
Legacy - Geonn Cannon-
Police officer Colleen Finn brings her partner home to meet her family of cops.
Letter to America - Emily Duncan


A rather dark piece that focuses on the feelings of a woman imprisoned in a refugee camp at a time of war. Warning - the imagery and language used, and the emotions expressed, are not pretty.
Lex And Amanda Series - Carrie Carr
1.)
Destiny's Bridge
Was it the storm damaged bridge or destiny that brought Lexington and Amanda together?

2.)

Faith's Crossing
Lexington and Amanda's faith in their future lead them across country, determined to fulfill their destiny of being together.

3.)
Hope's Path
Destiny brought them together, now Lex and Amanda follow a rocky path to their future, with hope in their hearts for a life full of happiness for themselves and their loved one
4.)
Love's Journey
Lex and Amanda embark on a new journey as Lexington rediscovers the love her mother's family had for her, and Amanda begins to build her relationship with her father. Both women face their journey united despite the pressures from those who would deny them their happiness
5.)
Strength Of The Heart
After the death of someone close to her, Lex has to work through her feelings and guilt. Will she be strong enough to allow Amanda to help her, or will her own personal demons tear them apart
6.)
The Way Things Should Be
Set several months after their commitment ceremony, Lex and Amanda try to settle down into a normal life. As usual, things don't go smoothly for either of them. Amanda struggles to come to terms with what she wants for the future, while Lex fights for everything that is important to her.

Part 1 Part 2 Part 3 Part 4 Part 5 Part 6 Part 7 Part 8 Part 9 Part 10 Part 11

7.)
To Hold Forever
While caring for her sister's child while Jeannie recovers, Amanda begins to yearn for a child of her own, but Lex has her doubts.

Part 1 Part 2 Part 3 Part 4 Part 5 Part 6 Part 7 Part 8 Part 9 Part 10 Part 11 Part 12 Part 13

Part 14 Part 15 Part 16 Part 17 Part 18 Part 19

8.)

A Whole New Meaning [Academy Valentine 2008]

9.)
Trust Our Tomorrows [Incomplete]
Set a few years after To Hold Forever, Lex, Amanda and their family are back. The last year has been hard on the family - drought, the loss of someone dear, and raising two children had kept both women on their toes. Lorrie is now ten, and she gets into as much trouble as Lex ever did. Melanie is in first grade and is much less likely to get into things, at least without her sister's help. Amanda is busy trying to juggle work and taking care of the house, while Lex struggles to keep the stock they own alive.
Licit Cusp by Weebod [unfinished]
This story begins in September 1986. Shona MacLeod, an eighteen year old from a small Island off the west coast of Scotland is leaving home for the first time to study at university. This is the story of her struggle to cope with a domineering father and her attraction to a woman she meets in the city.
Part 1 Part 2 Part 3 Part 4 Part 5 Part 6
Life's Little Edge - Roselle Graskey


Callan O'Malley is everything Terri Barclay knows she should be afraid of. O'Malley freelances as a gun runner for a biker gang and Terri is hiding her own secrets. Thrown together by circumstance they find their lives turned into a certain chaos.
Part 1 Part 2 Part 3 Part 4 Part 5 (conclusion)
Light in the Dark - Cam Taylor
At a bad place in her life, Jane meets Eve, a mysterious businesswoman, who shows her nothing but kindness. Believing she doesn't deserve to be loved, can Eve convince Jane otherwise?
Little Bit of ....Nothing (A) - Maderlin Bidmead
A short look at how confusion and fear can ruin a relationship. Lots of angst.
Location, Location, Location - Rab Donald
I had a 'conversation' with Steph earlier in which she suggested I make a pratfall exit. Presumably rhetorical (can I extricate myself any other way?) it horribly prompted me to write a *genuine* experience I had many years ago.
Long Road Home - Katia N. Ruiz [unfinished]
In a small town where secrets are so hard to keep, two women struggle with their love. But when fear tears them apart, their lives take off in different directions, setting them through paths that are separate, but that could at any moment intermingle.
Loneliest Number (The) - Maderlin Bidmead [unfinished]
Elizabeth Newly; jobless, friendless, penniless, homelss. For her, one really is the loneliest number.
Lorimal's Chalace - Jane Fletcher


There are four parts in all to the story - The Exile, The Sorcerer, The Traitor, and The Chalice. With this first installment I have included a map as a GIF file. I expect readers to need to refer to occasionally throughout the whole novel. Synopsis: The quest for the stolen chalice is just a sham - an excuse to get rid of Tevi, and save her clan further embarrassment. She finds the outside world a dangerous and confusing place, especially once her arrival triggers a chain of events she has no control over. Monsters, sorcerers, murder and a long hidden secret all await her. If this isn't enough, Tevi will have to overcome her own inner demons and figure out exactly what she wants from life.
Lost And Found - Kim Pritekel
Love and Other Bruises - Aurelia
The third installment in the "Chronicles of Ratha" series, a chance encounter with another woman leads Jordana to a one-night stand. Little did she know that satisfying her libido would lead to the biggest mistake of her life.
Love Avowed - Athenian Bard
Synopsis pending...
Love Has No Pride - S. Lee


The sequel to Three Days and the second in the Kat and Beth trilogy. The story picks up thirteen years later and Kat has become a mega-superstar. She and Beth have two daughters. Kat succumbs to the temptations of extreme success. Can the couple's marriage survive as Kat deals with her demons?
Love in Photographs - Alex Tryst


Two lives collide with a chance meeting at a photo shoot. When the photographer falls in love with her model, will she dare try to make her move, or will she adore her from afar? Find out in this romantic drama about finding your soul mate and realizing your destiny.

(click to buy)

Love's Melody Lost - Radclyffe
When the music deserted her, she lost her passion, her heart, and ultimately her soul. In a gothic setting of silence and secrets, a woman came to awaken her desire.
Love Story(The) - Dark'n'Light
Roxie is a ranch owner, in San Angelo, Texas, and likes to spend her relaxing time in front of her laptop. That is where she meets Summer from Dallas, Texas, they start writing to each other and one thing leads to another. So if you're in the mood for something romantic, this would be just the story for you.
Luck be a Lady - Nyrdgyrl
summary pending
Lunacy is a Pretty Funky Word - Verity [unfinished]
This is what the author says about the story - I have no idea what this story is about. I'm insane and was suffering from creative constipation and after a shot of inspirational ex-lax this is what came out. It's is no where near as dark as my last fic and probably shouldn't even be posted but I'm a masochist and a feedback whore so sue me. Plus the little people kept whispering in my ear for me to post it and this was the only way to shut them up. They're some persistent little buggers I tell ya. Why are you still reading this? Go read the story already. You know you're curious. Just don't shoot me when you're finished. I'd appreciate a bottle of Evian with a splash of lime though. The bullets itch.
---
A B C D E F G H I J K L M N O P Q R S T U V W X Y Z
---
Questions, Comments or Broken Links can be be directed to The Academy