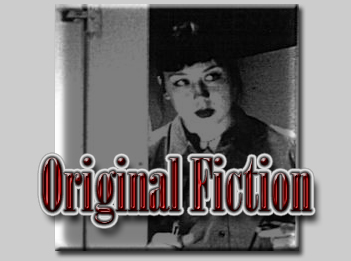 ---
This section is classified using the writers' definition of "Original Fiction". If you are a writer and feel your submission(s) would be better placed in this category, please let us know at
Academyofbards@yahoogroups.com
---
A B C D E F G H I J K L M N O P Q R S T U V W X Y Z
Last Updated:
June 9, 2015
---
Madeline Shephard - Athenian Bard
A twist on the Mathew Shepherd Story
Making Love Stay by SoCal Bard
Sylla Iper is an artist living in New York City. Gwen Nottingham is her network's star anchor for its vaunted morning show. Sylla is conducting a workshop in North Carolina when she gets an interview request from Gwen's producer. During the interview the curiosity of both women is piqued. When Sylla makes her way back to the city the relationship between the two women begins to simmer.
(click to buy)

Malicious Pursuit - KG MacGregor
Desperate to protect her daughter, Ruth Ferguson kidnaps the four-year-old and flees Maine in the dead of night. She has two days to put distance between herself and the child's abusive father - two days to make a new life far from everyone she knows.

That same night, on the outskirts of the nation's capital, computer programmer Spencer Rollins stumbles upon a horrifying murder. Confused and frightened, she bolts, not knowing whether the federal agents giving chase want her in custody as a suspect - or dead as a witness to their crime. A former lover is her only chance for clearing her name, but the feds are standing watch, knowing she has nowhere else to turn.

Injured and on the run, Spencer encounters Ruth, who must overcome her fear of being discovered - and of losing her daughter forever - to help a total stranger fight a battle for her life. With trust at a premium, the two women join forces to thwart their pursuers. Their uneasy alliance gives way to conviction that each is the other's only hope for unraveling the conspiracies that have made them the quarry in a deadly chase.

Chapter 1 Chapter 2 Chapter 3 Chapter 4 Chapter 5 (conclusion)
Match Made in Heaven - Robin Alexander
Two women meet under humorous and trying circumstances.

(click to buy)

Matter of Trust (A) - Radclyffe
An enigmatic internet security consultant and a sophisticated, high-powered business woman join forces to battle corporate espionage. Their professional relationship soon threatens to create even greater personal challenges as their association awakens unexpected needs and desires.
McKee - A.C. Henley
Just a little story about a PI. She has no special physical skills or supernatural skills. She finds plenty of trouble but in the end everything turns out just ducky.
McKee Book 2 - AC Henley [ unfinished]
The sequel to McKee.
Meant to Be - Erin O'Reilly
summary pending
Meditation (A) - Emily Duncan
Some thoughts.
Message (The) - JA Breeze [unfinished]
Jennifer Gibson is a veteran newspaper publisher who has become a victim of blackmail much like many other powerful people in the state. Casey Jarnigan is an Assistant District Attorney working with the Tennessee Bureau of Investigation in an attempt to stop the conspiracy. Casey is convinced that Jennifer is the woman who left a message begging for help. Can Casey convince Jennifer to trust her? And will Jennifer find in Casey something she never thought she'd have?
Part 1 Part 2 Part 3 Part 4 Part 5 Part 6 Part 7 Part 8 Part 9 Part 10 Part 11 Part 12 Part 13
Message in a Bottle - Saggio Amante
Marina and Lizette learn that time can heal old wounds and love can conquer all.
Message in a Bottle - sHaYcH


Lyran Allar is a low casted Wilder seafarer in the Kithranai Empire. Lost at sea during a terrible storm, she now ekes out a living on a tiny set of islands surrounded by coral reefs. Her life is simple, yet lonely. Into this life comes Tyshanara, a Solinori woman with a terrible past. This is their story.
Meridio's Daughter - LJ Maas
Tessa (Nikki) Nikolaidis is cold and ruthless, the perfect person to be Kar, the right-hand, to Greek magnate Andreas Meridio. Cassandra (Casey) Meridio has come home after a six-year absence to find that her father's new Kar is a very desirable, but highly dangerous woman.

Set in modern day Greece on the beautiful island of M´ykonos, this novel weaves a tale of emotional intrigue as two women from different worlds struggle with forbidden desires. As the two come closer to the point of no return, Casey begins to wonder if she can really trust the beautiful Kar¯. Does Nikki's dark past, hide secrets that will eventually bring down the brutal Meridio Empire, or are her actions simply those of a vindictive woman? Will she stop at nothing for vengeance...even seduction?
Modern Crusaders - PsiDraconis

Click to Buy

Adeptus Major - PsiDraconis
While touring Europe, Evelynne deMolay, heir to the throne of Atlantis, is saved from an assassin's bullet by a mysterious young woman who is more than she seems. While helping to nurse each other back to health, they will each be forced to stretch their minds, and see the world in a new way. The world, however, is not always so accommodating. Adeptus Major is the first in a planned series.

Part 1 Part 2 Part 3 Part 4 Part 5 Part 6 Part 7 Part 8 Part 9 Part 10 Part 11 Part 12 Part 13 Part 14 Part 15 Part 16 Part 17 Part 18 Part 19 Part 20 Part 21 Part 22 Part 23 Part 24 Part 25 Part 26 Part 27 Part 28 Part 29 Part 30 Part 31 Part 32 Part 33 Part 34 Part 35 (conclusion)

2.

Thousand Miles (A) - PsiDraconis
The second book in the Modern Crusaders series sees Ally and Evelynne hiding in plain sight. Attempting to maintain a low profile, they find that certain elements are drawn to them regardless, as Evelynne tries to fit into Ally's world.

Part 1 Part 2 Part 3 Part 4 Part 5 Part 6 Part 7 Part 8 Part 9 Part 10 Part 11 Part 12 Part 13 Part 14 Part 15 Part 16 (conclusion)

3.

Book 3: Nwyn - PsiDraconis [alt/original/unfinished]
The latest attack against the Realm of Atlantl convinces Princess Evelynne deMolay, the Heir to the Throne, and Alleandre Tretiak, Adeptus Major and Consort, to return from hiding and face their enemies. A devastating attack that hits very close to home has them bringing together all their formidable resources in the hunt for those responsible. But with a faceless enemy who can seemingly strike in the very heart of the Realm's security, even Ally's powers and the entire weight of the Atlantlan government may not be sufficient to keep them safe.

Part 1 Part 2 Part 3 Part 4 Part 5 Part 6 Part 7 Part 8 Part 9 Part 10 (conclusion)
Moment in Eden (A) - CasiEve


While taking a trip to New York, travel writer Shelby Macgregor revisits her youth and rediscovers her true self within the walls of the city and the arms of the aspiring young comic, Taryn Osbourne. (Sequel to "Cityscape")
Moment in Time (A) - Mickey Minner [unfinished]
A Moment in Time is a time travel story. Reporter Bridget Donovan writes articles for an historical magazine. One day she is handed a journal written by Sarah Goodson, a young woman stoned to death in 1683 for a murder she did not commit. The injustice of Sarah's cruel death ignites a desire deep inside Bridget to prove her innocent. How far will Bridget go on her quest?
Moondancers' Delight - Linda Crist
This short story is set between "The Bluest Eyes in Texas" and "Borderline." Kennedy and Carson go on a much-needed vacation and discover a mysterious link to the past
Motel Daze - Sandra Barret
An overnight stay at the wrong motel ends up the right place to be.
Mulligan V - Best Ball - KG MacGregor
summary pending
Murder by Association - Tonya S. Coley


When young lesbian prostitutes start turning up dead on a Wilmington, NC beach, Detective Johnetta Green vows to find the killer. Things suddenly take a turn for the worst when the killer strikes to close to home. Will she be able to perform her duty and protect the woman she loves?
Part 1 Part 2 Part 3 Part 4 Part 5 Part 6 Part 7 Part 8 [conclusion]
Murder For Sale - Katia N. Ruiz


Ixtchel, a killer-for-hire with unnerving cat-like eyes, is approached by a woman to kill her lover. By accepting, Ixtchel might have gotten more than she can handle.
Murder Has Two Faces - Tonya S. Coley


The sequel to Murder by Association. This story pits Johnnie against a former rival, Wilmington's mayor Alexander Ballantine. Ballantine sets his sights on a now retired Johnnie Green, falsely accusing her of wrongdoing. All hell breaks loose when Ballantine is murdered, and all fingers point to Johnnie. Is she capable of killing him? If so, what could drive her to do so?
Part 1 Part 2 Part 3 Part 4 Part 5 Part 6 Part 7 Part 8 Part 9 Part 10 Part 11 Part 12 Part 13 Part 14 Part 15 Part 16 Part 17 Part 18 Part 19 Part 20 Part 21 (conclusion)
Musical Chairs - Ah-ladis


Nora and Wendy work at a silent movie studio that has just begun to usher in sound. A minor incident during filming one day sparks off a chain reaction of emotional ups and downs for both women.
My Guardian, My Friend - D.S. Bauden


Every good butch needs a story written about them and everyone needs a protector at least once in their lives. This is the first of a possible series.
My Name Is Brianna - Rae D. Madgon
So. So my sister is dead. So it was my brother's fault. So my father denied that it happened. So my mother is a broken shell. So how do you deal with that?" The story of a MTF transsexual, narrated by her lesbian sister.
My West Coast Love - Heruda


Jo and Brenda headed for California to find a new life. What will they find and how will their lives change.
Naked Truth (The) - Sonya Ford
A woman reminisces about her lover while looking at a beautiful painting.
Neighbors, Capers and Heroic Type Things - Allyson Scott
A heaping dose of hostile neighbor and a horrible prank gone awry chart a downward spiraling day in the life of Torrence Clark.
New Lover Lust - KG MacGregor


After six relationships in twelve years, Shelley expects nothing of her lovers beyond the New Lover Lust. "Arrested development," she explains. She had one chance to learn about love and it walked out the door with Frances.
New Year, New Beginnings - Lessa
New Years isn't always about resolutions - sometimes it's about beginnings.
Night (The) - Kristattoo [Removed by author's request]
When veterinarian Haven finally meets her crush, a woman named Cameron, it seems as if the universe is intent on keeping the two apart. Will tonight be one more cancelled date?
Night Blooming - Maderlin Bidmead [unfinished]
Two young girls meet in dire straights; years later will the bonds they forged be enough to stop the feud that has split their families for generations.
Part 1 Part 2 Part 3 Part 4 Part 5
Nine Minutes - Loic Cloarec Hart


Flying from Halifax to Toronto to visit her daughter and grandchildren for Christmas, Joan regrets leaving her long-time partner behind. However, her daughter has made it clear that she won't accept her mother's partner, and once every two years Joan takes the path of least resistance, leaving Corrie behind in Nova Scotia as she visits Toronto. But this flight will bring a dramatic change to all their lives, as a crisis drives home the fragility of life, the need to cherish those we love, and the true meaning of 'family.'
Nipple Factory (The) - JLNicky and HunnyBakedHam
Major Sheila Patton has her life in control as the head honcho of her military warehouse. Control begins to slip through her fingers when a pallet of goods from Babies 1st Nipple mistakenly gets dropped at her door. Anger, embarrassment and a shy blush is just the beginning. Her heart skips a beat when she meets with a red headed spitfire and owner of the Nipple Factory, Bobbi Dellicroix.
Nirvana - Erin O'Rielly
Nirvana sequel to Those Three Days. Winnie's life has taken a new and exciting turn - she has a new love and a promising new career. But, she is still haunted by the three days with Eleanor Powers. Will she be able to resist the pull of the woman?
Noemi - Katia N. Ruiz


When Noemi lost her pregnant lover in a horrific accident, she thought her life had ended completely. She turned to alcohol and lives her life in a dead existence. Terri Bledsoe, a poor runaway mistakenly placing her trust on Noemi's brother, Anthony, ends up pregnant with his child and angry. When he leaves her high and dry after he finds out about her pregnancy, Terri has no choice but to try different channels in order to make sure her baby has the proper care...Asking the Leone family for help is the last thing she wanted to do, but she has no choice. Initial misunderstandings frame the beginning of a friendship that soon turns to more...
The cover Part 1 Part 2 Part 3 Part 4 Part 5 Part 6 Part 7 [conclusion]
Northbound Love Tolls - WhymZ


"Always be aware of the people you come into contact with everyday."
Now What - S. Derkins


What do you get when a former fanfic writer eats chili before bedtime? A strange dream, a Muse with a warped sense of humor, and a sci-fi story about a woman stolen from the past then crashlanding on an alien world ruled by women.
Nurturing Souls - DS Bauden
Nurturing Souls is a story of a young girl, Alicia Mc Kenna, who has lost her parents to a horrible car accident. She moves to Montana from Chicago to live with her Aunt Edna on her ranch to try and rebuild her life. There she meets, Sydney Thompson, an Australian woman who tends to the animals on Edna's ranch. The two become fast friends and soon after, lovers. Alicia must go back to Chicago to sell her parents home. Syd's past comes out to haunt her while in Chicago and puts Ally and Syd's love to the test.
October - Fingersmith
Libby Armitage doesn't believe in things that go bump in the night. She also doesn't believe that Jennifer Darby and her have anything in common. But a night vigil at the Falstaff Experience is enough for her to doubt more than her sanity.
Of Love and Betrayal - Erin O'Rielly


This is the sequel to Possibilities. Many people go through life with the feeling something is missing. They can look around them, see their families, jobs and possessions, and wonder why they aren't happy. Happiness relies on making a total commitment to the life one is living and for some that is difficult. Is Kylie and LJ's love strong enough to survive temptations and public opinion? Will their relationship bring them the fulfillment they both long for?
On the Air - Geonn Cannon
Nadine Butler is a popular disc-jockey in a small-town radio station. Everything is going fine until one day, exhausted, she stands up in a town hall meeting and outs herself as a lesbian. Nadine quickly becomes persona non grata and, when it looks like her outting will cost her her job, she takes one last stand on the air.
Part 1 Part 2 Part 3 Part 4 Part 5 Part 6 Part 7 Part 8 Part 9 Part 10 Part 11 Part 12 Part 13 (conclusion)
On the Road to San Pedro - L. Crystal Michallet


While on a vacation to watch Renee O'Connor's final performance in Macbeth, the author reflects upon the events that occurred during the trip.
Once in a Lifetime - Patricia Winterburn (aka tap)
A short story, about a loving relationship that has ended. It is from the writers p.o.v.
Once Upon a Time - Merry Shannon[unfinished]
Princess Shasta Soltranis of Lysteria enjoys a pampered life of court dances, elaborate ballgowns and the occasional secret fencing match with her twin brother Daric. But on the day of her thirteenth birthday, her entire world is shattered by a brutal assassination attempt that takes her brother's life and very nearly hers as well. Her father declares that the mysterious slave boy who saved the princess is to become her personal bodyguard, to be trained as a soldier and follow Shasta literally every moment of the day, even sleeping at her bedside. What Shasta doesn't know is that her new guardian has a very well-kept secret: he's a actually a girl!
Part 1 Part 2 Part 3 Part 4 Part 5 Part 6 Part 7 Part 8 Part 9 Part 10 Part 11 Part 12
Only On Tuesday b- Geonn Cannon
The other secretaries don't know why Michelle Lord puts up with the demands of her bitch of a boss. But they don't know what she does, and they have no clue what happens on Tuesday nights.
Ordinary Series - Evelyn C
Organi - Mickey [incomplete]
The planet Organi is being ravaged by the Alliance, a intergalactic group that strips planets of precious resources to sell throughout the galaxy. Opposing the Alliance is the Confederacy formed by the Mainlanders and the Islanders who call Organi home. In an Alliance prisoner-of-war camp, G. Tarphan Midd, a Captain in the Mainlander forces, and Teragleli Arhina, Sergeant for the Islanders, meet. What will happen when the two women make a daring escape from the camp and cross unknown territory to rejoin the fighting?
Part 1 Part 2 Part 3 Part 4 Part 5 Part 6 Part 7 Part 8 Part 9 Part 10
Paradise Springs - Bard of New Mexico
Ryan and her visiting cousin Sarah decide to go camping in southern New Mexico and explore the ruins of a once-luxurious mountain resort at the end of the trail. When the trail branches, they take the wrong fork in the road.
Passion's Bright Fury - Radclyffe
Saxon Sinclair, the broodingly secretive Chief of Trauma at a busy Manhattan hospital is less than pleased to learn that her new resident is going to be the subject of a documentary film. The arrival of Jude Castle, a fiery independent filmmaker, soon sets sparks flying as the two driven women clash both personally and professionally. On the battleground between life and death, passion strikes without warning.
Past Tense, Future Perfect - Anne Laughlin [unfinished]
In this sequel to House Shopping, Peg and Allison are together six months later, crazy in love, and talking about moving in together. An unexpected call brings Peg's past crashing into her present and Allison must fight to keep their new relationship from being destroyed as a result. It is not essential that readers have read House Shopping to follow the events in this story, but it helps in terms of the evolution of the characters.
Pathfinder - sparky and Windstar [unfinished]
The Coalition and Republic have fought two wars already, and a third looms on the horizon. When an alien ship forces two ships from each side to depend on each other for survival will the crews learn to overcome their hate? Timeline has been included to help with keeping everything straight in the story.
Part 1 Part 2 Part 3 Part 4 Part 5 Part 6 Part 7 Part 8 Part 9 Part 10 Part 11 Part 12
Pathfinder (The) - S. Derkins [unfinished]
The third of the Mother Earth series. The soap opera continues through the winter months and to the Trading Rendezvous of Spring.
Part 1 Part 2 Part 3 Part 4 Part 5 Part 6 Part 7 Part 8 Part 9 Part 1o Part 11
Paths Less Traveled - Athenian Bard
The journey a young girl takes to find love.
Patient Troubles - BluDreamscape
This is just a little PWP.
Patient Zero - Andrea Doria
Patient Zero is a story about a doctor who worked in Uganda during an Ebola outbreak. She used an experimental drug from a big pharmaceutical company to try and combat the disease. After the harrowing experience, of watching people rapidly bleed to death form within, she turns her back on modern society and secludes herself in Colorado. A by the book judge goes to Colorado to depose the doctor with a lawyer from the pharmaceutical company out to build a case against her for using their experimental drug against the Ebola. When doctor and judge meet, sparks fly.
Peconic Haven - Capt_Esq
Nimah Fitzpatrick (pronounced: Neeve) had made a nice quiet life for herself after the death of her soulmate, Tina. In the small town of Mattituck, NY, she kept busy with her store, The Wordsmith, and her family and friends.
Into town comes a mysterious stranger. She makes it her mission to befriend the stranger. However, as she builds this new relationship, Nimah becomes the subject of unwanted attention by an unknown admirer.
Permission To Recover - Cheyne Curry
In 1977, women thought they joined the peacetime Army. They were dead wrong.
Part 1
Part 2
Perspectives Series - Minerva (unfinished)
Cory, a young social worker, clashes vehemently with her new boss, Taylor, on changes in programming that effect the Gary community. Through an elaborate deal, they learn to see through the other's eyes, which eventually leads to respect, friendship, and more.
1.
It's All in your Point of View
Cory meets her new administrator for the first time. Taylor comes in and shakes the boat then tips it over, changing a lot of things at the agency. They battle through a war of words and seal a deal that will constantly bring them into each other's path.
2.
It's in the Eyes of the Beholder
Taylor follows Cory into her first field experience. They clash and experience an out of the ordinary situation while attending to a client in an impoverished neighborhood.
3.
The Eyes Have It
After all that has happened in the office and in the field, things come to a head at the local gym, where Cory and Taylor run into each other, almost literally.
4.
Eyes Wide Shut
After the events of the weekend, Cory and Taylor are still tentative around each other. They deal with their own doubts and fears concerning a forming friendship, and they end up dealing with a tragedy that throws them closer
5.
See No Evil
This installment (the 5th) takes place about almost 2 weeks after Eyes Wide Shut. Things forever change between Taylor and Cory as they venture closer to each other.
6.
Seeing is Believing
This installment takes place right after SNE. Someone comes out of the closet or rather is pushed, and the consequences of it unfurl.
7.
Blinded
Takes place about 2 weeks after SIB. Even though they have become close friends, Taylor and Cory still clash in more ways in one. The office is treated to a unforgettable visitor and an unbelievable tragedy.
8.
Looking Within
Taylor and Cory deal with the ramifications of the office fiasco, new friends, and each other on a whole new level.
9.
10.
11.
12.

13.
Phoenix (The) - DJ Belt
In this sci-fi original story, Julie endures the psychic tragedy of war, and discovers the indomitable ability of the human spirit to endure desolation and blossom anew when watered with hope and love.
Phone Numbers, Lies and Octopi - dabkey


Sequel to Lederhosen, French Toast and Telemarketing The day after is idyllic for Darcy and Kim but the evening after brings something, and someone, Darcy isn't expecting...
Pirate Yarn (A) - Renée Strider
Martine and Alexis have spent the past summer sailing on Lake Ontario. What will they do now, having completed their last regatta? Martine has some surprising suggestions and tells Alex a story of long ago.
Pit (The) - AW


Cassie is pushed beyond her normal comfort zone when her lover selects a public place to reward her for completing a special project. Just for fun - don't look for a plot.
Play it Again, Grey - Kim Pritekel
Sequel to Dance With Me
Player (The) - Weebod
Gillian Rae is a young Scottish PE teacher, who likes to work hard and play hard. A player in every sense of the word, she has two hobbies, field hockey and women, (Although not necessarily in that order). As an academic year starts, so does the new hockey season. This story follows Gillian through the trials and tribulations of the coming year. A year which sees her encounter awakenings and heartache both on and off the field.
Part I Part II Part III Part VI
Poetry in Motion - Harley


Is change the antithesis of control? According to Deven Masterson, control has become an illusion and change is a bitch. An expert at controlling herself, situations and those around her, Deven watches as the cherished discipline she has developed over a lifetime slips away through her fingers. Rhian McKenna, a woman in self-imposed exile, steps out one evening at the insistence of her best friend and crosses Deven's path in a chance encounter that marks the first of many crossroads she will face. From the moment they face off, Rhian makes it obvious she doesn't accept Deven's ideas about control and proves adept at taking it away. Seemingly incompatible, both women stand at a precipice of change – between burdened past and the unknown future that could transform who they are.
Part 1 Part 2 Part 3 Part 4 Part 5 Part 6 Part 7 Part 8 Part 9 Part 10 Part 11 Part 12 Part 13 Part 14 Part 15 Part 16 Part 17 Part 18 Part 19 Part 20 Part 21 Part 22 Part 23 Part 24 Part 25 (conclusion)
Possessing Morgan: A Matter of Conviction - Aurelia
Morgan O'Callaghan thought she knew what she wanted in life. Being a New York City detective had been a family tradition that she had willingly supported and, as 'Mickey's Girl', she had been exceedingly good at. Andrea Worthington had moved from her native Charleston to New York City to take up the position of Assistant District Attorney, much to the derision of her family. Their first meeting was like two freight trains crashing head on. Now a high profile murder case has thrown them together and they must find common ground if they are to work together.
Part 1 Part 2 Part 3 Part 4 Part 5 Part 6 Part 7 Part 8 Part 9 Part 10 Part 11 Part 12 Part 13 Part 14 Part 15 Part 16 Part 17 Part 18 Part 19 Part 20 Part 21 Part 22 Part 23 Part 24 Part 25 Part 26 Part 27 Part 28 (conclusion)
Possibilities - Erin O'Rielly


Events and people who constantly come and go shape our lives. Just as the universe is in constant state of flux so are we. As we continuously change and evolve, that which we swore we would never do, change as circumstances occur that make them possible. Will Kiley Wilcox and Dr. LJ Evans world's are about to collide.the outcome be nothing more than a learning experience or will it alter both lives forever?
Price of Fame (The) - Lynn Ames


What is the price of fame? For television news anchor and overnight national phenomenon Katherine Kyle the cost just might be everything. For Time magazine reporter Jamison Parker, the price could be the other half of her soul. Follow Kate and Jay as their lives intertwine, leading them on a journey to love and happiness, until fate and fame threaten to tear them apart.
Priory/Dylan Ghost stories series - Aurelia
1.)
The Do It Yourself Guide to Bathroom Fixtures, Non-Corporeal Manifestations & You
2.)
The Paramilitary Handbook To Table Dancing and Surveillance Countermeasures in Detecting Threats with Proper Bathroom Etiquette
In this sequel to The Do-It-Yourself Guide to Bathroom Fixtures, Non-Corporeal Manifestations & You, this second tale of Priory/Jacey and Dylan/Rhea has the unlikely quartet trying to co-exist under the one roof. Christmas is approaching rapidly and, if Dylan has anything to say about it, the office party about to take place in their home has disaster written all over it.
3.)
All You Ever Wanted to Know About Bathroom Bogeys, Suspect Seafood and Valentine Dreams ....But Were Afraid to Ask*
4.)
The Homemakerís Journal Featuring Articles on Pruning The Family Tree, Getting Rid Of Unwanted Cat Hair And Fixing Leaking Lavatories
You can pick your friends but you canít pick your family. An unexpected visit from a pushy relative throws the McAllister household into turmoil. Within two hours she has taken over the house and Dylan decides enough is enough. The battle lines are drawn.
5.)
The Halloween Hunter's Guide to Trick or Treating Tots, Ambling Apparitions and Porta-potties
6.)
Destined to Be
This tale is a prequel to the series, telling the story of how Dylan met Rhea. It was a time of great turmoil in 1935. The Great Depression had just ended and the ramifications of it were still being felt. Jobs were hard to get, for women even more so. One woman was so desperate for a job that she would become a man to get it. Little did she know what it would cost her to win it.
Prison Grove - Geonn Cannon
Elizabeth Hudson hasn't had much to look forward to having spent the last fifteen years serving a life sentence for murder. Her new cellmate - young, confused and scared out of her wits - brings out the maternal instinct in Elizabeth and she takes the frightened girl under her wing.
Private Dining - KG MacGregor
Accountant Jayne Crowder is risk-averse. But she can't say no when partner Alice Yeung, an adventure tour planner, coaxes her along for a 30th birthday exploit she'll never forget.
Proposal (The) - S. Lee
At the beginning of their relationship, both Sarah and Neal argued over who would propose to whom. To solve the playful disagreement, Sarah agreed to wait five years to pop the question. During that time, if Neal did not propose, then it was Sarah's turn. Watch what happens on the day the five years is up. Written for Valentine's Day 2005.
Proverbs by Warrior Judge
Sequel to The Killing of Butterflies, Into Darkness
On Lady Emma's birthday, the Judge reflects back on her childhood, and presents her Lady with the ultimate gift.
P.S: Send Help - Zoe C.


Maura's Appalachian Trail diary...
Purgatory - Kristattoo [Removed by author's request]
Olympic champion Sean Force returns to the very small town in rural Minnesota where she was raised for a class reunion. She had left Johnsonville ten years before after being caught kissing another girl, and the news had spread through town like wildfire. Will she be able to come to terms with her past.
Purple Irises - Ali Vali
Summary pending
Pushing Ladies - Warrior Judge
Sequel to The Killing of Butterflies,Into Darkness and Proverbs
A dirty little homage to the brilliant TV Show "Pushing Daisies". On her way to purchase Lady Emma a birthday gift, the Judge enters a shop and things go terribly wrong.
Putting Around with Jaime and Ryan - Shirley Roberts [ br> With special thanks to S.X. Meagher for allowing me some time to play in her world, I offer this tribute to her wonderful series, "I Found My Heart in San Francisco." Jamie and Ryan, 4 years down the road, spending some time together on the golf course.
Queen of Magpies (The) - Jane Fletcher


A vengeful King, an inane Princess, several sullen guards and a priceless statue - just another day's work for the most famous thief in the world.
Quicksand - Blayne Cooper
From Blayne Cooper, author of Unbreakable, The Last Train Home, Madam President, and many others, comes Quicksand, a story about sinking into trouble so deep, there's no way out. Deceit, betrayal, and resisting sexual temptation were never part of private investigator Belinda Blaisdell's daily life. Until now.
Quittin' Time - Jesse KW James
When a relationship turns abusive, there comes a time when you have to make a decision. Does Cass have the strength to decide when it's quittin' time?
Warning: Contains domestic violence including rape.
Raging Horses - T. Stratton


Jordan Martin realizes that she needs more than work to make her life complete. When she gets a letter from one of her late Grandmother's friends she decided that it's a perfect time to visit. Hoping to find some peace and quiet Jordan along with her friend Mary travel to see Marge Wilson. That's not what she finds after she gets there. Between fist fights and fires she falls in love with a small blonde who just happens to own the ranch.
part 1 part 2 part 3 part 4 part 5 part 6 part 7 part 8
Re-Gifting the Negatives - Everett Deane
A novella about the an insanely wealthy white woman's search for her soul mate and the debt ridden black woman writer, with a vivid imagination, who tries to keep out of her way
Ready For Take Off - DS Bauden


Terri is a young woman nervously waiting to board her flight to Houston. She is seated at the gate, but she feels as though she is being watched. Her mind is racing from confusion and perhaps, arousal. A mysterious woman guarantees that this would be a flight Terri would always remember.
Rebecca & the Highwayman - Barbara Davies
1.
A Meeting on Shooter's Hill - Barbara Davies
(the first story in what will eventually be a two-story sequence: 'Rebeccah and the Highwayman')
London, 1708. Mistress Rebeccah Dutton and her family are returning home from Chatham when notorious highwayman 'Blue-Eyed Nick' decides to hold up their carriage.
2.
In the Shadow of Tyburn - Barbara Davies
The second and final instalment of Rebeccah and the Highwayman. The only person who can help Rebeccah's sister is 'Blue-Eyed Nick'. But helping her has dire consequences for the unusual highwayman.
Reflections on September 11th, 2001 - L. Crystal Michallet-Romero


An original story, composed on the day of a national tragedy, which causes the author to reflect upon the infamous tale of the Zoot Suit Riots which took place in Los Angeles during World War II.
Reflections On The Past - Erin O'Rielly


Relationships, if they are to be successful, need to be nourished and cared for with diligence or they are sure to fail. In a world that was unfriendly to their lifestyle, LJ and Kiley worked hard every day to make what they had together thrive. They knew that together they could face and conquer any obstacle in spite of the difficulties in their way.
Relaxing Weekend - Mary Ann Brown [complete]
summary pending
Reluctant Love - S. Derkins
This is nothing more than a short story written for a friend who always said she would never, ever, fall in love again.
Remembrances - KG MacGregor
In the 2005 Valentine's Day story, Leo Simms overcame her Expectations to fall in love with Claudia Galloway. Though circumstances force them apart, their love refuses to die. But will either dare to reveal her heart?
Renegade - Cheyne
Trace Sheridan is a dirty cop in trouble with time running out. How can a dead woman walking get her life back?
Part 1 Part 2 Part 3 Part 4 Part 5 Part 6 Part 7 Part 8 Part 9 Part 10 Part 11 Part 12 Part 13 Part 14
Renegade Lady Sheriff (The) - B. Soiree [unfinished]
Sequel to "Fetchin' Cousin Minnie" and subsequent to "Willy's Present"
Resurrection of Molly Footes (The) - DJBelt
Shy, introverted Molly decides that her life is out of balance and calls upon her "spirit guide" for help to set things straight. That's when the chaos really begins.
Return (The) - Tas


A SciFi/Fantasy tale where the lives of two people entwine to continue a Dynasty based on Love and Honor. I don't do angst so there is none and I'm a mushball at heart, read at your own risk.
Cie has created a cover for this story, check it out: http://www.angelfire.com/art2/ciegra/Tas.jpg
Return (The) - Ryan Daly (aka XWPFanatic)


Through resurrection, a lesson in life is taught.
Revised Ending - Cephalgia
There are lessons to be learned in the afterlife and Becca Bean's journey is designed to help her learn them. With a very familiar face to assist her, she might just survive her death.
Riches of Mercy (The) - Rysler
Riding the Storm - S. Barret
An erotic supernatural PWP. A succubus, a storm-demon, and a hellovah hurricane.
Right Place, Wrong Time - Drew Meyers
How well would you cope when everything and everyone you have known are suddenly gone? Three women are about to find out when they accidentally step from one world into another.
Right Thing (The) - SX Meagher


Hennessey Boudreaux is getting ready to leave her beloved South Carolina to travel to Boston to begin college. She's savoring the summer months while working at a local writing program for gifted teenagers. One of the teenagers, Townsend Bartley, is less gifted as a writer than she is as a hell raiser. But money and power talk, and Townsend's mother, a well-known and respected writer, has plenty of both. The headstrong, self-destructive 16-year-old is about to lock horns with her equally stubborn 17-year-old camp counselor. The story that ensues follows these two determined young women as they both try to sail through the murky depths that is young adulthood.
Riley Parra Series Open and Shot - Geonn Cannon
1.)
Riley Parra: Open and Shut, No. 1 - Shades of Gray
Due to the response of people who have read my Riley Parra stories, I decided that I would give them something to read between "episodes." The main stories in the series will be posted a month apart, as planned, but to help make the wait easier, I will occasionally write a shorter story in the Riley Parra universe. It won't always involve Riley as a main character (and sometimes she won't appear at all), but it should help make the wait easier. The shorter stories will be posted under the "Open and Shut" marquee, so people know what they're getting when they click.
2.)
Riley Parra: Open and Shut, No. 2 - All Mortal Flesh
Part of my continuing Riley Parra series, the second in the "Open and Shut" series. These are short stories that take place between the larger stories that make up the rest of the series. All of my Riley Parra stories can be found as free PDF downloads on my website: http://www.geonncannon.com/riley_parra.html
Riley Parra, Open and Shut No. 2: All Mortal Flesh immediately following the story "Losing My Religion," Priest encounters another angel during her recuperatio
3.)
Riley Parra: Open and Shut, No. 3 - Beautiful Night
In the third "Open and Shut" story, the world of Riley Parra is shown through the eyes of someone completely unrelated to the battle between angels and demons. Cabbie Ingrid Elliot has no idea of the supernatural war waging behind the scenes of her city, but that doesn't mean she doesn't find excitment of her own.
4.)
Riley Parra: Open and Shut, No. 4 - Ride Along


Riley's guardian angel Zerachiel follows her on a dangerous night and is present for the wind-down
Ritual - Meghan O'Brien
Just a short story about a little family discord, inspired by those people in our lives who seem to have us playing out the same scenes over and over again.
Road From Kilimanjaro (The) - KG MacGregor


For six months, Mary Kate Sasser trained for the ultimate quest of Uhuru Peak, the top of Mt. Kilimanjaro's glacial crater. The small-town Southerner was ready for everything - except perhaps for fellow climber Kristin Addison, who had another summit in mind.

(click to buy)

Road to Glory - Advocate and T.N. Novan
The Road to Glory is a romance played in reverse. It's about two women who meet and fall instantly in lust and the bumpy journey they take from there to love. Yes the squirrels from The Story of Me make a reappearance.
Road Trip - Andi Marquette
Codie's moving back to Seattle from Orlando. She's got a long drive ahead of her, but a cute stranger at a rest stop gives her fodder for fantasy. Much to Codie's surprise, the cute stranger seems to be traveling the same route, and the fantasy has a chance to become reality and maybe a bit more.
Roommates - BlueMoonWriter
Nick Kotsopoulous left home, family and friends with the intention of getting her doctorates from Yale University. Extremely dedictaed to her studies, she barely sees the light of day. Friends and faculty members alike feel that it is time for her to experience student life to the fullest and introduce her to a roommate. Will the perky, blonde haired Amy be a welcomed distraction, or rather simply a distraction?
Ruby's Café - L. Crystal Michallet-Romero


Told in the narrative style, this original tale depicts the time when the author's grandfather attempted to capture the illusive American Dream.
Comments about the story, Ruby's Café from Al Young, an award winning, world renowned novelist: "Ah, you are a storyteller," and "This is rich material!" and his final written comment was, "You've done a splendid job of telling this saddening story of your grandfather's loss, a "loss" that alerted him to his true living treasure. You have a talent for narrative and storytelling that I hope you will develop by writing more about your family and your own experiences." www.alyoung.org
Running Away - Robin Alexander
This short story is about one woman's desire to step off into the unknown and live the life she only dares to dream of.
Sacrifice for Friendship - DS Bauden


Frankie's life is altered completely with the help of her childhood friend Crystal.
Part 1 Part 2 Part 3 Part 4 Part 5 Part 6 Part 7 Part 8 Part 9 Part 10 Part 11 Part 12 Part 13

(click to buy)

Safe Harbor - Radclyffe
Provincetown has a new Deputy Sheriff -- and when the newly sworn peace officer meets the town's doctor, she discovers what she never realized she was missing.
Sand - K W Jordan [Incomplete]
In a post-apocalyptic world, it's living that's hard. Questions go unanswered, needs go unmet, suffering goes unnoticed, and heroes are in short supply. But there's always someone searching for answers and willing to go the distance—even if it is for a price.
Savage - Phair [unfinished]
summary pending
Scarz - Jynaki
Devon Walsh is a self-sufficient business owner confined by self-recrimination, an existence she contends is her only option. Victoria Newcombe believes otherwise. It is up to Victoria to rescue Devon, to release her from the torment and show her life beyond the scars.
Search for Inspiration (The) - Muzza [unfinished]
This story isn't your typical story it's more of a journal of the characters thoughts and feelings
Season's Change - Boudica X
The second in a line of stories that is quickly becoming a series. You will need to read A Season of Loss to understand anything that is going on in this one. Jess and Mac continue on in thier lives...together?
Seasons Series - Anne Azel
Autumn Winds
Robbie Williams was rich, famous, and powerful. She thought she was in complete control until she met Janet and her daughter Reb. Suddenly, Robbie's world was way out of control!
Winter Snows
Janet and Robbie's fall romance had sent sparks flying. Then Ryan arrived on the scene. Could they now face the strains and problems in their lives and stay together?
Spring Rains
Janet Williams thought her relationship with Robbie was made in heaven until she discovered that Robbie had a hidden past. Can their relationship survive when it had been built on a foundation of secrets?
Summer Heat
Robbie and Janet had felt that they had come through a year of hell stronger and more in love. They didn't think anything else could gowrong. Then they found themselves facing their worst nightmare.
Indian Summer
Indian Summer is an epliogue to the Seasons Series.
Second Chances - M.E. Tudor
Casey Durham decided to retire from pro basketball and finish pursuing her plans to become an orthopedic surgeon. Casey was looking forward to going back to her ala matre, Vanderbilt University to begin her residency when she got the phone call that her mother had disappeared. Fearing that her abusive father had done something horrible to her mother, Casey postponed her moving from Memphis plans to go home to find out what had happened to her mother. Little did Casey know that she was getting ready to be face to face with the one woman she had hoped she would never see again.
Second Sister (The) - Rea D. Madgon
In a kingdom where magic is feared, the orphaned Ellie is put to work by her sadistic elder stepsister, Luciana, and cheated out of her inheritance. With the help of a talking cat, a horse, a stableman, a cook, two servants, and especially her beautiful second stepsister, Belladonna, Ellie must stop Luciana from using an ancient sorcerer's chain to bewitch Prince Brendan and take over the Kingdom of Seria. You have never seen a Cinderella story this sexy before...
Second Son - A.K. Naten
A Medieval-era tale that follows the story of two people who are brought together under less than ideal circumstances, and must learn to adapt to each other, as well as their new lives. Deception, heartache, and twists of fate complicate feelings and alter futures, and relationships struggle between bouts of love and despair.
Part 1 Part 2 Part 3 Part 4 Part 5 Part 6 Part 7 Part 8 Part 9 Part 10 Part 11 Part 12 Part 13 Part 14 Part 15 Part 16 Part 17 (conclusion)
Secret Life on Annabelle Lee (The) - Fishermensrib
When Johnson had told her he had invited someone special tonight she had thought nothing of it, after all Annabelle told herself she had nothing against hired guests, they were a necessary evil serving to provide some additional eye candy for the evening. But why the Hell did it have to be Cristobel Ong and why the Hell didn't anyone tell her. They had to know that she had a crush on Chris for the longest of time. Brucie knew, Jack knew, even Johnny, Paul, and Charlie knew. Hell everyone whose number was stored in her hand phone knew.
Secret Lifes of Brother And Sister (The) - fishermensrib
"A kiss," the witch hissed in his head, her mouth a useless puckered wound stitched tight so she could not curse the kin of him who doomed her to all eternity in her watery prison. "A kiss from your sister."
Secret Life Of Fables (The) - Fishermensrib
Wrapped in a skin of fur, we are together a long time on the floor. She holds me tight and close, whimpering as our bodies quiver and strain for release. I know you're heard the stories, but the truth isn't what you think. This is the fairy tale that the Brothers Grimm never dared tell.
(click to buy)

Sedona Rain - Carole Giorgio
The long awaited sequel to Laguna Nights. Alex and Samantha have affirmed their love for each other, each with an inner feeling that this may not be the first lifetime they have spent together, yet one of them is still battling the validity of reincarnation. Each has been given the gift of the other; neither understanding just how intricately they are connected. Sometimes it only takes a little rain to start you down the path to reawakening old beliefs.

Part 1 Part 2 Part 3 Part 4 Part 5 Part 6 Part 7 Part 8 Part 9 Part 10 Part 11 Part 12 Part 13 Part 14 Part 15 Part 16 (conclusion)
Serendipity - J. Peterson


Story summary: Ariel Peters reluctantly attends a house-warming party with her best friend. She is not prepared to meet the strangely infatuating Charlie Evans, nor is she ready to find the one thing she was never looking for. Still, the world tends to provide you with what you need, rather than what you want.
Service Call - BJ Gale


***Do NOT read at work!!!!*** A PWP about the benefits of working late when everyone else is at the company picnic.
Sex, Death and Rock'n'Roll - Cyberdyke
Kristen Cutler is the drummer for the internationally known rock band Scarecrow, that she and her younger brother Rick and niece/surrogate sister Tony formed. She is totally dedicated to the music and the fans. Living in a career-imposed closet, her family is very much, 'don't ask, don't tell.' Her overly conservative parents having disowned her years before, she ended up living with her oldest brother and his wife.
Shadowland - Radclyffe
Set in the leather world of the City, the story of two women drawn together by the power and pleasure of S/M - and nearly destroyed by their own dark secrets.
(click here to buy)

Shaken - K.G.MacGregor
Luxury car dealer Anna Kaklis and family attorney Lily Stuart meet by fate and work together to overcome an extraordinary challenge. Can their courage also help them conquer their fears of love?
Shepherd's Tale (A) - Ellis Acton Bell [unfinished]
Life is simple on Chocolate Bayou, and Skip Fairchild a young shepherd leads a simple life until war threatens her little hamlet when the enemy takes over and occupies her island New Avalon.
Shot Down - Tianna Shepherd [unfinished]
A young black slave, whose father got shot while trying to escape the plantation, vows revenge on the man who did it.
Part 1 Part 2 Part 3 Part 4 Part 5
Sibling's Rivalry (A) - Katia N. Ruiz


Frances DeValoi, a young succesful lawyer, is a womanizer with quite a few notches on her belt. But when she meets Katie Rosenberg, things change... Katie Rosenberg, an accounting student, is instantly captivated by the mesmerizing gray eyes. At first she resists the magnetic pull towards the lawyer, but their love is instantaneous and could survive anything... maybe. Ross Devaloi, Frances' brother, is also in love with Katie. Will he ever rest until he gets Katie?
Part 1 Part 2 Part 3 Part 4 Part 5 Part 6 Part 7 Part 8 (conclusion)
Simple Pleasures - D
A little Christmas ditty
Slice of Heaven (A) - Kim Baldwin
Floodwaters strand TV reporter Lindsey Carter in a town too small for a stoplight, but she's not complaining. Meriwether may not have much, but it has a killer cafe and one scrumptious librarian.
Slow Movin' series - D. Jordan Redhawk
1.
Slow Movin'
About a musician who is laid back. Inspired by the song Mary Dolan
2.
Tutorin'
Followup to Slow Movin'
3.
County Fair
3rd in the series
4.
Bleedin' Hearts
Part four in the Slow Movin' series
5.
Slow Valentine
6.
Birthday Gifts
Part 6 of the Slow Movin' series
Singapore Illusions Or Skeeter and the Amazing Technicolor Ghost Hunt - sparky


Dr. Aeron Malone and her new assistant Barbra Taylor are sent to Singapore to investigate the possibility of a haunting in a business hotel.
Siren's Call - Shadowriter
Jordan's looking for a conquest at her favorite leather bar, but instead finds a lesson in life when a friend challenges not only another top, but everything Jordan thought about herself. Please mind the disclaimers on this story.
Sleep Comes Too Late - Crystal Michallet [unfinished]
summary pending
Part 1 Part 2 Part 3 Part 4 Part 5
Snapshots of a Life Half-Lived - M. A. Ward


Two women in love, in a time and a place where all is against them. Can they make it through .. together?
Snowbound - Margaret A. Helms


Some say you can't go home again, but after fifteen years, Angie Edwards is ready to give it a try. Determined to face her biggest regret, she immediately lands in the middle of the confrontation she's been avoiding for over a decade. But are the demons of Angie's past actually angels in disguise?
Something to be Thankful For - Carrie Carr


Randi Meyers returns to her hometown to attend the funeral of an uncle she barely knew. During the graveside services, she's beseeched by a young boy to follow him into the woods to help his injured sister. After coming upon the unconscious woman, Randi realizes that the boy has disappeared. She brings the woman to the hospital and finds out that the woman's name is Kay, and that her brother Jared was killed five years earlier by a drunk driver. Kay has a broken ankle, but is otherwise fine. Although the two women quickly become friends, circumstances and job loyalties force them apart, sending Randi back to her home in Ft. Worth, while Kay starts a new job to support herself. Will the two ever get together? Sequel to In the Blink of an Eye, originally done for the Academy of Bards Halloween Special 2001
Song Interrupted - Sage Amante [unfinished]
PWP. Two stories intertwine. Gina and Lydia are in a long-term relationship; Katherine and Laurel are falling in love. Which couple is real? Which is fiction - both, neither? Only they know and they aren't telling, but maybe you can figure it out. Added parts 1-9
Spoils of War - Stein Willard
Spirit of Murder - Katia N. Ruiz [unfinished]
Sequel to Murder For Sale. Two FBI agents are hot on Ixtchel's trail, and she doesn't know it. Special Agent Rhiannon Marlowe is in a quandary, she doesn't know whether to be glad the abusers are getting put down one - one, or be angry at the fact that she cannot find the killer. She KNOWS Ixtchel did it, and why, but her sense of what's right and wrong continues to plague her.
Squire's Sunrise - Geonn Cannon
A typical morning on Squire's Isle, taking a peek into the lives of some of our favorite residents. Written in honor of the First Annual Squire's Isle Day (July 12... I know, I know, I'm late. I'll do better next year!)"
Stalking Jesse - Elaine Kinney
Lisa Harte had moved from Chicago to a small town in northern Ohio after an unpleasant break-up with her girlfriend. She'd found the adjustment to small town life difficult until a search for a new job in a larger city had taken her to the local library, where she met the gorgeous resident librarian, Jessica Palmer. Now if she could only bring herself to do more than admire her from a distance.
Steel Free Fall - Wizzy


Brieannah never felt true love before, until Tarie. They learn the meaning of letting go to let true love surround them. It is not easy for either of them to overcome the pain they cause each other. Can they survive it? Will fate bring them together or keep them apart?
Sticks N Bones - MBInc
Jane finally got herself a date...but will things go as planned? (Sequel to Chicken)
Still Life - Devize


There are nights that change your life. This one includes piracy, captivity, private investigation and a very vivid imagination.
Stochastic Resonance - Barbara Buncle


Set in the future, Stochastic Resonance explores a time when nothing is left to chance. Humans are constructed for specific purposes, and designated by their jobs; forbidden to breed or touch each other because of fear of disease or dysfunction, their lives are spent tending the huge ships that take them from planet to planet. Only the ships have names, gobbling resources and alien civilizations as they go. But not all aliens are such easy pickings, and perhaps some of those supposedly obsolete forbidden customs were not eliminated as successfully as the rulers would like to think. When the aliens begin to fight back, everything on shipboard begins to fall apart, leaving one researcher a chance to discover new things about herself and some of her crewmates. Meanwhile, a spy is abandoned on a hostile planet, just as she too makes a new discovery.
Stolen Souls - KG MacGregor
Vonne Maglio signs on for a two-week vacation at a working ranch in the Colorado canyons. Nothing at Sky Ranch is as it seems–but then, neither is Vonne.
Stone Walls - S. Derkins


In the sequel to Duster, the relationship between Duster and prison guard Sandra Yunez builds, bringing both joy and heartache. Where they end up depends on the Muse and her readers.
Part 1 Part 2 Part 3 Part 4 Part 5 Part 6 Part 7 Part 8 Part 9 Part 10 (conclusion)

(click to buy)

Story of Me (The) - Advocate
Two women join in a crazy scheme for petty revenge, which leads them on a chaotic road-trip to Las Vegas.

Winner of a Xippy and a Swollen Bud Award!
Story of My Life (The) - Athenian Bard
Vignettes following a young girl growing up
Stop Pretending - Syro
High school basketball superstar Gabrielle Stephens has it all. She's beautiful, smart, talented and she's dating the captain of the football team. But when she realizes that she's fallen in love with her best friend instead of her boyfriend, will she continue on with the status quo or will she finally find the courage to stop pretending?
Story of Us (The) - Austin Hunter Daniels
This is tale of falling in love for the first time. It is told from the first person point of view of our heroine as she progresses from falling in love with a straight girl to realising the 'happily-ever-after' may not be that far away. Have those tissues ready.
Strange Love - Kim Pritekel
Stranger (The) - J Rosestar


PWP - A woman goes home with a seductive stranger for a night of new experiences.
Strangers On A Train - Geonn Cannon
Two travelers get to know one another on the Trans-Siberian railway.
Stud - S.Berry
PWP. Two women who meet outside and bar and... well, I think we can all guess what comes next. If PWP doesn't tip you off, do not read at work!
Stud II - S.Berry
Takes place a couple weeks after "Stud". Finally, the secret is revealed.Do not read at work.

Stud III- S.Berry
(summary pending)

Stud IV- S.Berry
(summary pending)
Such Is Love - JLNicky
Samantha and Jude share an intimate moment for a special night (PWP)
Summer Between (The) - Dee


This is a story of an college student working for the summer as a waitress in a small resort coastal town. There she meets new friends and makes the acquaintance of a famous although reclusive artist. The events that transpire are those of personal growth and discovery. It is however primarily a romance between two people, and the fateful circumstances that pulled them together.
Surviving the Storm - Alice D. [Incomplete]
Alex and Jamie were an item in high school, but a choice that Alex makes separates them for years. Years later they meet again only to find their worlds colliding. Alex is now an 'a-list' actress in Hollywood , constantly swarmed by paparazzi and rumors. Jamie a motivational speaker who leads a humble life with her best friend. When they meet up again will it be an easy reunion or a fight to get what they had back. It's all about surviving the storm.
Sweetwater - Mickey


Jesse has been forced to find her own way in life when her parents literally sell the family ranch out from under her. Jennifer has followed her dreams and traveled over a thousand miles to avoid living the life her father had planned for her. When their paths cross in the small frontier town of Sweetwater, Jesse is being framed for rustling cattle and soon finds herself facing a lynch mob. Jennifer feels compelled to come to Jesse's assistance, a woman she barely knows. Can they uncover the evidence to clear Jesse's name in time to save not only her life but also the chance to explore the growing feelings they are experiencing for each other?
Sweetwater Saga
KC and Grump
KC and Grump is a short story with the characters from my Sweetwater Saga. While Jesse is away from the ranch, KC decides to help her grandfather. What could possible go wrong? ‹G›
KC and Grump 2
KC shows her grandfather that not everything is useless.
KC and Grump 3
KC shows her grandfather that snow can be fun.
KC and Grumps 4
A new KC and Grumps story...
KC and Grumps 5
A Sweetwater Saga
---
A B C D E F G H I J K L M N O P Q R S T U V W X Y Z
---
Questions, Comments or Broken Links can be be directed to The Academy