---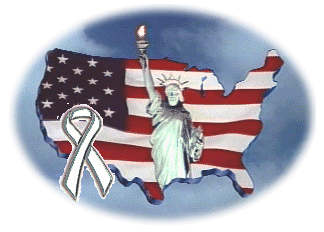 ---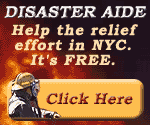 September 30th, 2001
Added part 10 of Lori Lake's Under the Gun
Added part 3 of Linda Crist's The Eyes of Eire
Added part 9 of Moonchild's Anam Cara
Added part 15 of Snap's Tempting Trouble
Added part 2 of Janet Lynne's Phoenix Rising
Updated Eileen Marks' Ultimate Über List
September 29th, 2001
Added part 11 of The Binding Tie by Maderlin Bitmead
September 28th, 2001
Added the last three parts of the much talked about and wonderful story, The Light Fantastic by LA Tucker. See Judith's "Just Like Buttah" review. Added part 28, part 29, and the conclusion part 30.
Added Part 20 of The Road Back Home by Lynne Norris
Added part 62, part 63, and part 64 of Reece's Faith by Vertigo
Poems
By Ellie Maziekien
Heroes
Let Freedom Ring
Hope From Destruction
We Are Americans
September 27th, 2001
We here at the Academy are downright proud to announce a new feature. One of the most voracious readers I know has consented to put her recommendations on our page. Please go visit Judith, Bard Nutcase's new home on the Academy, the "Just Like Buttah" Reviews (The page is still under construction, so bear with us <g>)
Added part 26 and part 27 of L.A. Tucker's The Light Fantastic
The Rest Break by Linda Lockwood
Xe and Gab take a small break from work
Phoenix Rising, part 1 by Janet Lynne [alt. uber/unfinished]
Tough, jaded space cargo pilot Devon Andropoulos meets her match in Dr. Kara Murphy, and they discover that they share a deep bond. Together, they set off on a journey of adventure, exploration and love. Set in the mid 22nd century.
One Last Breath by JLynn (Different writer than Janet Lynne)
This story takes place in the context of the "Ides of March" episode (Season 4) leading up to the final scene. If you haven't seen that episode yet and don't like spoilers, trust me; you won't want to read this story.
September 26th, 2001
Destined by the Gods by Inyx
Set in the times of Ancient Ireland, the fiery young Rhiannon Kelan believes she is never destined to find a true love, until she meets the dark and powerful Lord of Teyrnon, Caitlin O'Brennan. Soon they find that their lives are not only intertwined with chosen Gods, but with the magic that is the very core of Ireland itself.
The Gabriel Journals by Inyx
How can the evil in the world survive if there's no good left in it? A tale of a young woman, vampyres, good and evil, threaded in history of the Gabriel Journals... Or as it was put to me Anne Rice meets Jane Austen... I think that about says it all.
Treasure of Serpents Isle by Inyx
On an uncharted island off the coast of Trinidad, set in the mid 1600's where shipwrecks are notorious, one such ship is unlucky enough to sink on the hidden reef leaving only a few survivors to make their way to the shore. Miles to the north a young Carib is taken from the prisons on Jamaica and brought to her new home of the pirate ship the 'Crusader'. Left in the hold the young girl waits to find out her fate.
Xena and Gabrielle XXX Scrolls--Part 3 by Shana and Kye
Always by Grit
The sequel to the post FIN story "Never". summary: Gabrielle is still on the ship that is headed to new shores....new beginnings. But sometimes waking up alone is the hardest part...
Poems
by Terri Lyn Stanfield
Nightmare part 1
Nightmare part 2
Nightmare part 3
Nightmare part 4
Nightmare part 5
September 25th, 2001
On Behalf of the Academy, I would like to welcome Inyx to our site. I am a fan of her stuff and I just know you guys will love it if you haven't read it yet. I'll be adding her stories as I get them.
Strings Attached by Inyx
Moody, temperamental, and quite the loner, Kelly never planned for parenthood. Kelly never planned on Jessie. Until one day, she finds that the one she cares about the most is with child. Kelly never planned on falling in love...
Added part 11 of Seeing You Again for the First Time by Colleen
September 24th, 2001
Old Warriors Never Die, They Just.... by Kam, Lariel and Verrath
These bards all went to Brighton Beach and all you get is a X+G comedy? Definitely 'post fin.'
Added part 24 and part 25 of L.A. Tucker's The Light Fantastic
September 23rd, 2001
Added four stories from The Flophouse
Intimate Strangers -finished
summary pending
Reasons of the Heart (formerly Old Lessons) -unfinished
summary pending, added part 1 and 2
There's More Than One Way to Skin a Cat -unfinished
summary pending
Added the revised version of Phantom Bard's Fruit of the Loom
Poem
Your Tears for Me by Claudia Jelden
September 22nd, 2001
Added part 22 and part 23 of L.A. Tucker's The Light Fantastic
Added part 9 of Lori Lake's Under the Gun
Empress,Warrior, Woman by T. Novan and Murphy
A different twist of "When Fate's Collide."
Voices by Ponigirl (alt) (finished)
This is just another week in the life story of our two favorite heros. Gabrielle is still a wandering Queen, Xena is still her bad *** self and the Amazons, well they are still a bunch of party girls. Several new characters come to play with this wild bunch. This tale is involves love and hate and it's consequences and of course a happy ending. Enjoy!
THE JOINING/Part 1: Understanding by Lady Kate (X:WP fic, Gen m/f) Rated NC-17 for explicit sex.
After helping Ares regain his godhood, Xena believes that he is back to his old ruthless and devious self. But a chance encounter leads to her to see a God of War struggling with the aftereffects of mortality -- and to confront some hard truths about their relationship.
Added part 7 the new conclusion of Shadowriter's Daughter of Egypt
September 21th, 2001
Added part 10 of Seeing You Again for the First Time by Colleen
For all those readers who were disappointed with the conclusion of 'The Binding Tie', here is the real ending!! I was very sorry to end it the way I did, but the time constraints of coursework took its toll. Now, coming to a monitor near you, 15 all new chapters... Maderlin Bidmead
September 20th, 2001
Announcement
From Jules Kurre-
This is to inform you that my web site, Kurre's Korner, is closing down. The sequel to "Bar Girls," will not be completed. Once upon a time, I thought that all I wanted to do was write fiction, but now I realize that I want to do other things. I did intend to complete the sequel, but real life has intervened. I'm sorry if this disappoints you all, and I thank you for reading my stories. I enjoyed writing them and I appreciated your comments. If there are any good writers out there, with credentials (i.e., you've written at least two popular Uber stories) who would like to finish my story, I'm willing to allow a collaboration for my readers' sakes. Contact me privately at juleskurre@aol.com. God bless America. Jules
Stories
Another Lonely Day by Xfjnky [uber-original/alt/finished]
Long buried hurts resurface...
September 19th, 2001
We'd like to welcome another new bard to join the Academy. Welcome Sam Ruskin and a bunch of her stories! These ones are Sam's Xena and Gabrielle stories and all are alt....and finished!
In Her Dreams
This story takes place shortly after the episode Amphipolis Under Siege. Naturally, it is my own idea of what "could" happen and not part of the actual storyline from the series
Telling Secrets
This is the sequel to In Her Dreams. It would definitely help to read that first
After the Glitter
Well, I have been told this 'could' stand alone. However, it IS the third in a story that began with In Her Dreams. That was followed by Telling Secrets. It might help to read those first. Up to you. I will tell you that In Her Dreams was my very first Fan Fiction and was not posted for a long time because I thought no one would like it. You can judge for yourself if I was correct.
Together At Last
This is the sequel to After The Glitter, which is a sequel to In Her Dreams and Telling Secrets. It can be read alone but would probably be better if you read the others first.
Stargazing Soulmates
One of those wonderful campfire scenes. You know the ones. The quiet, chatting, stargazing ones.
Seeking Xena
Like many, I was less than thrilled with certain things in the series Finale. I felt strongly that the two episodes demanded a third to complete the arc. Yeah, I have lots more to say about those eps but I will not take up list space or time expressing that here or now. I look forward to reading many other wonderful stories by bards whose Muses, not unlike mine, are talking long into the night. This is just something I had to write. I hope you like it.
Potions
Just a bit of madness inspired by a favorite "oldie but goodie".
Pure Bliss? A Bard's Challenge by Sam Ruskin & Debbie McLain
Xena finally has Gabrielle alone, in a cave, in a snowstorm. What could be better? Right? Not necessarily. [This was originally written as part of a Bard's Challenge at the Bards' Village.
A Warrior For Our Time
A very short, very timely story.

September 18th, 2001
Announcement
Laguna Nights by Carole Giorgio - The pre-ordering offer for Carole's novel, Laguna Nights has been extended till Friday. To get a 30% discount go to Carole's site at http://www.sedonarain.com
Stories
Forgotten Whispers by Jennis [unfinished/alt/über]
This is a work in progress. A beautiful blonde awakes on a plane with no memory and is carrying over 7 million dollars. AJ Delgado is the Private Detective that she hires to help her solve her mystery. Together they explore world of high rollers, the diamond trade and their growing feelings to each other.
One of Those Days by Xenalicious
A wonderful über PWP!
Added part 20 and part 21of L.A. Tucker's The Light Fantastic
Added part 3 of S.Eliot's It's Only a Game Show
September 17th, 2001
Announcement
Want Swollen Buds? Have We Got a Deal for You!
That's right! YOU could have Swollen Buds -- and a steady stream of discerning fanfic visitors -- and as early as next week! Here's the deal: The fine folks who run Swollen Buds, the awards program that recognizes well-crafted X:WP fanfiction, have been informed that their free website http://members.spree.com/entertainment/sb_awards/ will go bye-bye on Thursday, Sept. 20. (Awwww!) We'll be checking out other free sites (complete with annoying banners and/or pop-up ads), but we thought we'd also give fans out there who might have excess capacity on their websites the opportunity to offer to host us.
We'd be terrific tenants, we assure you. We're tidy, and we don't take up much space (less than 2 MB at the moment). We do have a fair number of visitors (going on 40,000 since we went into operation in March 2000), but they are the very nicest sort of people. They're the kind you'd want visiting YOU, as a matter of fact, and we'd be happy to link to your home page to make that happen. There's a flurry of activity every time we announce awards, but we're slowing down in our old age, so that won't be but two to four times a year.
To invite us to move in, just send a note to swollen_bud@yahoo.com with your URL and an explanation of why you deserve to have Swollen Buds. As in the excellent stories which we recognize with awards, compelling writing will be taken into account, along with -- yep, it's true - spelling, grammar, and punctuation. The invite doesn't have to be suggestive, by the way, the provocative names of the awards program notwithstanding. They were chosen for the purpose of catching readers' attention, not to signal graphic content.
Please contact us before Wednesday. Our site is packed/backed up and ready to move on to new quarters, and we'll be making our decision quickly. ~~~~~~~~~~
Sally Budd, the committee
P.S. We're working on a new set of awards, by the way, which we hope to announce at our new site no later than October 1. In the meantime, if you haven't checked out our site and want a look at the fine fiction honored there, now's a great time to visit.
Stories
Added part 14 of Snap's Tempting Trouble
Added part 60 and part 61 of Vertigo's Reece's Faith
Added the 11th and final part of the alt. uber, The Journey by Janet Lynne.
Added part 4 of the Uber story Fragments by Grit.
Poem
Shattered Innocence by Ellie Maziekien
September 16th, 2001
A message from CN Winters:
CN Winters is organizing a Xena auction to benefit the American Red Cross Disaster Relief Fund. She's asking that all Xenites and authors out there who'd like to donate to this cause email her at cnwinters@hotmail.com. At this time she's confirmed that TNovan, Advocate and Sharon from Creation Entertainment will be donating items. Creation will be sending autographs signed by Lucy and Renee as well as other cast members. The web site will be announced in the next week so stay tuned. http://www.xenafanfiction.com/whatsnew.htm
New stories
Added part 8 of Lori Lake's Under the Gun
Second Chances by LadyKate
A chance development brings Xena and a mortal Ares together, but their chance for a lasting happiness is threatened when they embark on a deadly adventure. Told from Gabrielle's POV.

A Twist of Fate by LadyKate
A mortal Ares finds himself in an alternate universe where all his dreams seem to have come true: he is a god again and Xena, Empress of Rome, is his mistress. But gradually, he realizes that things are not as perfect as they appeared. When the Greek playwright Gabrielle enters the picture, the God of War, the Empress, and the Bard find themselves enmeshed in a plot that escalates to deadly peril. (Loosely based on the Season 6 X:WP episode, "When Fates Collide.")
Poems
Heroes by Ellie Maziekien
Cowardly Hatred by Terri Lyn Stanfield
Heart Smart by Terri Lyn Stanfield
I Think of You by Terri Lyn Stanfield
Desire Incarnate by Terri Lyn Stanfield
Chameleon by Terri Lyn Stanfield
Childhood Memories by Terri Lyn Stanfield
September 15th, 2001
Added part 9 of Mavis' Just One of Those Things
Added part 10 of Malaurie Barber's Original Sin
The Silence by Vutzyluv
A short story in which Gabrielle reflects on her past and on the state of her relationship with Xena. It takes place in the middle of season six, before FIN.
The Soul of the Sword by Phantom Bard
The sequel to the tale, "Homeward Bound". An affected Gabrielle has become a killing machine, and she is determined to complete the restoration of Xena to her former self. She also has to figure out how to return herself to the Gabrielle we all love, LOL.. The process requires her to defeat a couple of old enemies, and resist a new influence. Oh yeah, and there's the return of an old "friend", compliments of Ares. This is a violent tale of blood combat, the relationship between Xena and Gabrielle is alt. but frustrated, and nothing graphic happens.
September 14th, 2001
The Academy has almost recovered all its files. In union with the Ultimate Fan Fiction Directory and Heartbrkn Bard, we are going join the President in a day of prayers and silence., no update, just a prayer for all the people that have died and know that they will never be forgotten..
We will update tomorrow. Thank you.
September 13th, 2001
Our site has apparently been hacked or something has caused us to lose our files. We are sorry for no update tonight, we are trying to repair the damage. Please bear with us.
Steph
September 12th, 2001
The Xena and Gabrielle XXX Scrolls: Coming Clean by Shana and Kay
The next story in the "Amazon Scrolls" series: The Die is Caste by David J. Duncan
In this story, many things are happening. Gabrielle is adjusting to her new role as queen. Xena struggles with her adjustment to village life. Eve receives a life changing vision. And what's going on in Althanor with Cybelle and Deirdre? You'll have to read this story to find out....
Added part 4 of WindStar's Southern Cross
55 Word Stories
Changes by Mazrat
Shopping by Mazrat
Grooming by Mazrat
Poems
You Can't Go Back by Terri Lyn Stanfield
September 11th, 2001
Out of deference to the situation on the East Coast of the United States there will be no update today. The thoughts and prayers of the members of the Academy are with everyone, especially those who have been affected.
September 10th, 2001
Book News
Road to Glory by T. Novan and Blayne Cooper (Advocate) is going to be published by RAP! Madam President, their other collaboration, should be out this December. Read more about these books.
Conspiracy of Swords - Shadowriter's excellent book, is now available for purchase at www.janedoepress.com/store.html. The cost is $17.99 + shipping. That's a 10% discount off cover price when you buy direct from the website. I also heard that she is doing a ton of autographed bookplates!
Laguna Nights by Carole Giorgio - The pre-ordering offer for Carole's novel, Laguna Nights will end on the 19th of this month. To get a 30% discount go to Carole's site at http://www.sedonarain.com
Stories
Xena : Warrior Princess Dog by Melissa Thrasher
Mary GoLightly- animal communicator, interviews Xena:Warrior Princess Dog. Xena talks about her arch rival Violet, life in Gooberville, and shares some insights into her clueless human, Melissa. Impressed with Xena's wit and intelligence, Mary concocts a plan that just might make Xena: Warrior Princess Dog, the next action hero superstar.
Tin Cans and Strawberries by Blue Raven
a little crazy story I dreamed up
Added part 13 of Snap's Tempting Trouble
Added part 10 of Janet Lynne's The Journey
Added part 8 of Mavis' Just One of Those Things
September 9th, 2001
Added part 7 of Lori Lake's Under the Gun
Homeward Bound by PhantomBard
Here's a post FIN story called "Homeward Bound". This was written for the Bards of the Xenaverse Restoration project writing challenge, where it was voted third. I'd consider this light alt., with violence, but no graphic sex. Gabrielle manages to return Xena to life, but with a couple twists...and yes, there is a sequel which completes the tale. I hope you enjoy the read.
Creative Accounting by Mazrat
Xena and Gabrielle have some fun with numbers after the Warrior Princess's embarrasing little secret is discovered in a very public place. Gabrielle demonstrates her surprising prowess at figure-handling after some interesting Amazon University study courses.
September 8th, 2001
Moonstruck by S. Berry
A sweet, funny, love story about chasing the one who wishes you'd go away, and the power of dreams. Won an honorable mention in Minerva's first challenge.
Added part 18 and part 19 of LA Tucker's The Light Fantastic
Added part 58 and part 59 of Vertigo's Reece's Faith
Added part 6 of Lori Lake's Under the Gun
Took down parts 6 and 7 of Shadowriter's Daughter of Egypt for re-working. Actually, part 6 has been added already again, part 7 will be coming shortly. Shadowriter apologizes and will have part 7 up asap.
Updated Eileen Marks' Ultimate Über List
September 7th, 2001
Added part 9 of Janet Lynne's The Journey
The Presence by BCBard4U
Summary: Sometimes a Warrior needs to surrender to win.
First Look by BCBard4U
Summary: When Police Lieutenant Joyce meets Christina, the Granddaughter of a robbery victim it seems like love at first sight. But will that First Look be their last?
The Temptation of Eve by PhantomBard
Summary: This is a general story with Eve on a God given mission, without Xena and Gabrielle watching her back. The setting is Judea, twelve years after "Path of Vengeance". God calls Eve to Jerusalem to protect a special boy, and she fears she may
have to forsake Eli's teachings to save him. Based on a short passage from the gospel of Luke.
September 6th, 2001
Fixed the first part of A Valiant Heart by D
Added part 8 and part 9 of Seeing You Again for the First Time by Colleen

Post FiN: Xena Come Back by Laese
Summary: Gabrielle sets off on a journey down the Nile to find the secrets of bringing Xena back from the dead. Along the way, the Bard meets with opposition - and assistance from unexpected sources. Meanwhile, Xena has her own trials to face in that land between the living and the dead.
Post FiN: A Different Peace by Sais2Cool [General]
Summary: Gabrielle struggles to come to terms with life without Xena while defending a group of Elijians against the Emperor Nero.
September 5th, 2001
Added part 5 of A Call to Arms by Laststarlite
Added part 1 of the Xena And Gabrielle XXX Scrolls, "Hearts Under Siege" by Shana and Kye
September 4th, 2001
Added part 12 of Tempting Trouble by Snap
Added part 5 and the epilogue of Dyo Zoi by Destacain to conclude the story.
Added four parts of the Wednesday Afternoon PWP series by Mavis Applewater:
Danica's Dilemma, college roommates get to know one another better.
Strike A Pose, an artist and her model create more than art together.
The Limo, shares more than a ride with her limo driver.
Tamara's Turn, Part two of the Limo.
Added part 8 of Janet Lynne's The Journey
Poems:
Indifference by Kristabella
Poet On The Edge by Kristabella
September 3rd, 2001
Just Business as Unusual by Blue Dragon
This is the story of a lovely lady who was busy with...er sorry wrong story this is the tale of how the past can change the life of ....maybe I should add heroic symphonic music before saying that. ok, how's this...this is the story of how a routine business trip became anything but business as usual for one woman and how that weekend changed her life.
September 2nd , 2001
Added part 7 of Janet Lynne's The Journey
September 1st , 2001
Added part 56 and part 57 of Reece's Faith by Vertigo
Added part 16 and part 17 of L. A. Tucker's The Light Fantastic
Added part 4 of Mississippi Blues by Blue Dragon
---