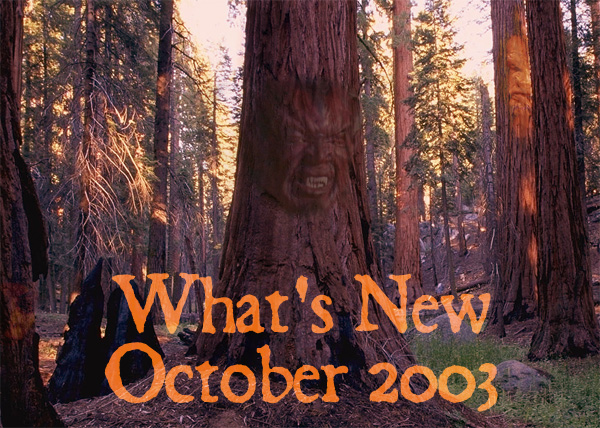 Authors! Join academy_submissions to send in your story files
Make a difference, help stamp out ALS and get nifty products at the same time!
By The Book.
http://www.cafeshops.com/raob/177163
October 27th, 2003
Bacchae Night by Jim Yuen [finished]
This has been kicking around my head for two years, so I decided to put it to paper in time for Halloween. For background, this is post-Japa. Mistophene, aka Myst, is a young amazon traveling with Gabrielle from a prior story.
October 25th, 2003
From Carola "Ryûchan" Eriksson-
Pain's Fairytale [alt/complete]
From the hidden bowels of society, a forgotten soul yearns for the company of the princess on high.
Shinobi [alt/complete]
A Ninja looks back on her life and the woman whose very essence became entwined with her own.
In the Ruins of the World [alt/complete]
The end of the world and what happens afterwards for those left in the ruins
Almost a story... no, really! [alt/complete]
Never underestimate the power of the Yellow Rubber Bath Ducky! A parody.
Star Turtle Voyager [alt/complete]
A Dash & Kiri / Voyager crossover - crazy lesbian turtles in space.


In Morning Mist part five of Mavis Applewater's series Whispering Pines, Anna is trying to understand her feelings for Catherine, while Shawn is barely coping with being reunited with Faith. This is another short update, more should be coming soon.
Added part 18 of Murrook Farm by Lois Kay
Added part 7 and part 8 of Imperfect Past by Jessica Cassavant.
October 24th, 2003
Stories
Added part 3 of Fate of Fire by T. Walker
Here are four more from Mavis Applewater's Wednesday Afternoon Series-
The Lost Amazon Tribe[original/alt/complete]
A woman is the only surviving member of a airplane crash. She discovers an amazon tribe and possibly her heart.
A Kiss Is More Than Just A Kiss [original/alt/complete]
After chatting with friends a woman seeks out the first woman she kissed.
Cast List [original/alt/complete]
The director of a play falls for her leading lady.
Threshold [über/alt/complete]
Simone has died and now must go back to make amends with a woman she hurt many years ago.
Announcement-
Calling All Artists
If you are an artist in the Xenaverse and would not be averse to having your artwork be part of a music video, please contact Denise (storybyrd@cfl.rr.com) or Linda (texbard@earthlink.net) with your email address and a LINK to your site. This is open to all artists (graphics and otherwise). We reserve the right to choose the pieces we think would fit best for what we have in mind.
We will of course contact you before we use your work to let you know what we chose, and to make sure you are agreeable to having us use the particular piece that has been chosen. The video/slide show will be for use at Orlando BardCon on May 29, 2004, it is not for profit, and we would give you credit for your work.
PLEASE, do NOT send artwork, video clips, or other attachments to our mailboxes. Our deadline for contact submission is December 31, 2003.
Thanks, guys! Hope to hear from a lot of you!
October 23rd, 2003
Service Call by BJ Gale [orig/alt]***Do NOT read at work!!!!***
A PWP about the benefits of working late when everyone else is at the company picnic.
October 22nd, 2003
Intuition by KM [unfinished/über/alt]
Jess and Robin are back once again in this next sequel to "Undeniable" and "Considerable Appeal". The story picks up about a month later and follows the junior partner and the young associate as they grow stronger together in their relationship, confront past and present painful events, seek professional acceptance and family support, encounter unexpected revelations, and make important decisions which may ultimately affect their future. The sixth sense is at play as they learn that things aren't always what they seem.
The Quest ~ An Epilogue by JLynn [finished]
An exploration of the immediate impact of Xena's death and resurrection upon both herself and Gabrielle following the events in the episode The Quest.
October 21st, 2003
Added part 26 of Hidden Desires by Vertigo
October 19th, 2003
Second Generation by Littlespit [Ü/alt/complete]
A romantic tale of love and friendship rediscovered, and all by the grace of the gods and a second generation of an angelic, green-eyed blonde and her blue-eyed lonely dark haired new friend.
Added part 20 of Tonya S. Coley's Murder Has Two Faces
eBooks
To Live Again - Debbie Dee
Fate Accompli - W. Bradley Danbrook
New Life – AK Naten
Nellie's Quest, (Miss Larilia's Lesson Part Three) - Mavis Applewater
Pizza, Pizza - Mavis Applewater
Truth or Dare - Mavis Applewater
Time & 1/2 (Over Time part Two) - Mavis Applewater



October 18th, 2003
An Announcement - From D.S. Bauden-
Hello everyone,
I hope you all are doing well. I wanted to let you know that on Saturday October 25, I will be giving a reading from my latest novel, A Saving Solace then will participate in a group discussion with the folks in the audience.
Mark your calendars! :)
The event will take place from 2-4 pm at:
Gerber Hart Library
1127 W. Granville Ave. (just East of Broadway & Granville)
Chicago, IL 60660
773-381-8030
I look forward to seeing you there!
Take care,
Di
October 17th, 2003
In a Heartbeat by R. Nolan [original/alt/complete] - companion piece to L.A. Metropolitan
Officer Sam McKenna and her rookie partner receive an urgent radio call. There's a man with a gun in a local Emergency Room. As they race toward the hospital little does Sam know she is racing toward her destiny. When she confronts the gunman her life is forever changed...
Maestro by Patty S. [über/alt/complete]
Two women. One night. Two souls reunited.
A Friend In A Funk by Verrath (FIN/über/gen/humor/complete)
In this latest "Tellme"-story, we learn what REALLY happened to bring about the Series Ender... <G> This may be a first - an attempt at *humorous* FIN FF - Rated PG.
Added part 17 of Murrook Farm by Lois Kay
October 16th, 2003
Welcome to the Academy, Margaret A. Helms!
Snowbound by Margaret A. Helms [complete/alt/original]
Some say you can't go home again, but after fifteen years, Angie Edwards is ready to give it a try. Determined to face her biggest regret, she immediately lands in the middle of the confrontation she's been avoiding for over a decade. But are the demons of Angie's past actually angels in disguise?
Surprises Can Be Fun...Or Not by D.S. Bauden [über/alt/complete]
The third installment in the Charlie and Terri series (the others are Ready for Take Off and I've Never.**Do Not Read At Work!**
October 15th, 2003
The Royal Academy of Bards would like to announce the opening of a new shop at the Academy Marketplace...
By The Book.
This shop contains merchandise that has some of your favorite book cover art on it. Please check back often as we will be adding new items on a regular basis. The proceeds from the sales of these items will go to an organization supporting the fight against ALS (Amyotrophic Lateral Sclerosis)--Lou Gehrig's Disease. You can learn more about it at: http://www.alsa.org/ Every dollar helps.
The Academy would like to thank the bards (Blayne Cooper, Linda Crist, K.G. MacGregor, & Redhawk) and the publishers (Fortitude and Cavelier) for graciously allowing the use of their cover art in this charity endeavor.(and Steph and Calli you guys do awesome covers! - signed Steph <g>)
Stories
In Tempting The Fates part four of Mavis Applewater's series Whispering Pines, Anna and Catherine finally have a chance to spend some time alone. Shawn is less than thrilled to find Faith standing in her doorway.
Added part 2 of S.Derkins' Sinagua Skies
Announcement
Cavalier Press extends its sincere apologies to Blayne Cooper and T Novan for problems related to the printing of Last Train Home and First Lady. Due to Hurricane Isabel and the subsequent loss of power for five days, we were rushed to production to have product available for DC BardFest. As a result, quality suffered and we were unable to check the final quality of the product from the printer. There were multiple errors in printing and formatting that must be corrected. As a result, Cavalier Press is withdrawing the current editions of First Lady and Last Train Home and will be reissuing them shortly with the errors corrected.
Anyone who purchased a copy of either of these books will be entitled to a replacement copy, at no charge, upon return of the book to Cavalier Press. We will also absorb the cost of shipping the replacement. Please include your name and mailing address with the book.
Cavalier Press
P.O. Box 6437
Falls Church, VA 22040
http://www.cavalierpress.com
October 14th, 2003
Added part 6 of Finding My Way by ThingforGabrielle
Announcement
Just wanted to let everyone know that the Xena: Warrior Princess Blogs are now in Season 2. We've just finished up the ep, "Intimate Stranger", so if you haven't had a chance to follow along, I invite you to check out the archives for both blogs. Thank you again guys!
title: Intimate Stranger
fandom: Xena: Warrior Princess
info: f/f, alt, classic XWP
authors: XWP Blog Bards
summary: With the help of Ares in the Underworld, Callisto switches bodies with Xena and returns to the land of the living where the two women warriors battle once more, this time disguised as each other.
URLs:
Xena's weblog: http://xena.trobairitz.net
Gabrielle's weblog: http://gabrielle.trobairitz.net
And if you're on LiveJournal, there are syndicated feeds of the blogs available for LJ users:
http://www.livejournal.com/users/gabblog/
http://www.livejournal.com/users/xenablog/
There's also full XML feeds available for each blog if you prefer to get your blog update via feed readers/news aggregators. Look for the bright orange button that says "XML".
angharad governal, Xena : Warrior Princess Weblogs Admin/ Contact
October 13th, 2003
¡Atención! Atenção! Aufmerksamkeit! _ attention! _ Attenzione!
A-TEN-SHUN!!!!!
As you may know, BardCon's charity endeavor for the coming year (Project Literacy) is in support of the StoryPlus Foundation. Illiteracy has become a rampant problem here and around the world. This Foundation (www.storyplusfoundation.org) encourages children to read and write by giving them the tools and opportunity to develop their skills.
NOW, what you may not know and what I am going to tell you is that BardCon has joined forces with...
THE ONE...
THE ONLY...
LUCIA
to create the LUCIA OF THE MONTH CLUB.
The LOTMC will offer a series of collectible, limited edition prints and posters to help support Project: Literacy. These will be brand new images never seen before. They will be sold in very limited quantities...once the edition limit is met, the image will NOT be available for purchase again.
When it's gone...it's gone.
And no amount of bribery will bring it back... although I, personally, would like to see what you can come up with <.bg.>.
There will be one new image per month. The images will be a series of famous literary pairs of characters as represented by one of our own... uhhhh...favorite pair of literary characters. <.g.>
Although each of the images will be a separate stand alone image, they will form into related series as well.
Perfect for decorating a kid's room or a not-so-kid-anymore's room. <.g.>
You will find these pictures irresistible and incredibly adorable... honest.
Total prints available per monthly image (all 3 sizes combined) will be 250.
No more.
In addition to the limited edition prints, we also will have several other items with the image. These items will be available for purchase throughout the entire month.
You will find the LUCIA Of The Month Club here: Project: Literacy / LOTMC or http://www.cafeshops.com/bc_projliteracy
I think you will find October's offering rather appropriate... no ifs, ands or bats...ummm...buts. <.bg.>
And rather ghoul...errr...cool too.
This image will only be available until the current print edition sells out or October 31st at the very latest.
Get them while you can...you snooze, you lose.
And wouldn't that just bite!
Project: Literacy / LUCIA Of The Month Club
Get some great rare prints and support a terrific cause... think of it as...well...feeding a bard of tomorrow.
PHIL, BardCon Staff
www.bardcon.com
The Ridden by Phair [über/alt/unfinished]
The Ridden is a story of a child rejected by one father, embraced by another, and depised by both warring cultures.
Added part 4 of The Retreat by Phair
Added part 2 of Fate of Fire by T. Walker
Added part 4 of Time Traveller by Liv Simms
eBooks
Guardian Girls - Robert Chiclo
House Sitting - Mavis Applewater
After Work Stress Reliever - Heruda
Abend - Keket (aka Tragedy 88)
Surviving Hope – Ri
Michelle's Chance - Mavis Applewater
I Won't Be the One to Let Go – Irish
Rules Are There To Be Broken - Mavis Applewater
Leather - S. Berry


October 12th, 2003
Sinagua Skies by S. Derkins [über/alt/unfinished]
Chosen as by the priests because she was destined to walk the Path of Two Spirits, Parren begins her life as an emissary to her people, belonging to no world and walking apart from them. Will she ever find a heart to share her spirit with? Follow her travels as her life unfolds step by step.
October 11th, 2003
The Academy of Bards is honored to now be hosting The Infinity Series.
The Infinity Series began with D. Jordan Redhawk's The Only One. From there, she...and several other writers...created a new Xena legacy. The writers who have contributed in addition to Redhawk are Charles Anderson, Joseph Connell, the late Kristian S. Fischer, Protek, and Llachlan.
This series is the winner of a Swollen Bud award and contains some very solid story telling.
October 10th, 2003
Needing Her by frotu [über/alt/complete]
Jessica's new in town and gets introduced to Laura by a co-worker. Hang out in Jessica's mind while they get to know each other and fall in love. To quote my beta reader "it's a good, old fashioned, getting the girls together romance."
Four more offerings from Mavis Applewater's Wednesday Afternoon Series:
Time & 1/2 (Over Time part Two)
Once again we find that working overtime can be fun.
Truth or Dare
Playing everyone's favorite game at a slumber equals, PWP.
Pizza, Pizza
A woman thinks all she wants from her Friday night, is just to relax and enjoy a pizza, until she meets the delivery girl.
Nellie's Quest, (Miss Larilia's Lesson Part Three)
Nellie travels East to join Vivian, uncertain if she will be a welcome sight.
Added part 16 of Murrook Farm by Lois Kay
October 9th, 2003
New Life by A.K. Naten [über/alt/complete]
How many chances does a person get at a 'new life'? 'Period piece' set in the 1850's Oregon territory; Drama; Angst.
Judy - Unnamed Bard
Chaps and Hat to Go - S. Derkins
Asked and Answered - Mavis Applewater
Story of Us - Austin Hunter Daniels
Actions and Consequences - JM Dragon
Rebirth - Patty S.
Gauntlet's Domino Effect – Ri
Questions and Answers - Mavis
In Pursuit of Dreams - JM Dragon
All Our Tomorrows - JM Dragon
October 8th, 2003
Fate Accompli by W. Bradley Danbrook [complete]
After Gabrielle destroys the Loom of Time at the conclusion of When Fates Collide, the world is restored, but what sort of world is this? Everything has been turned topsy-turvy in this weird scary Wonderland. The story features Xena, Gabrielle, Ares, Aphrodite and two small surprise cameos.
To Live Again by Debbie Dee [original/complete]
This story is a sequel to my A CRY FOR HELP story. This has no violence or sex in it. It is just made up of Thoughts. This was written for every woman out there who ever wondered about her life and what if things had been different. And what can happen when you finally take your life back.
October 5 -7th, 2003
Added part 31 of Time's Fell Hand by L.J. Maas
Added part 3 of Time Traveler by Liv Simms
Added part 8 of Pathfinder by Windstar and sparky
October 4th, 2003
Surviving Hope by Ri
Answering some questions about why Gabrielle sacrificed herself. Also how Xena and Gabrielle helped each other heal.
Life In The Manor, the third installment of Mavis Applewater's series Whispering Pines, in this short update, Anna is growing very fond of her house guest, Faith learns what Delia wants and we get a glimpse into what Shawn has been up to after her experineces last Halloween. More to come soon.
Added part 8 of The Way Things Should Be by Carrie Carr
October 3rd, 2003
A Fate of Fire fiction by T. Walker
Part One: Scarred in a fiery tragedy as a teenager, Ann Bailey Williamson has spent her adult like exiled in a hopeless little Texas town on her family's defunct ranch. To keep the demons of her past away Bailey bow-hunts, drinks beer, and thumbs through her Daddy's old Hustler magazines. She is the last of her family line and is sure that the dark legacy that has been passed down through the generations will end with herself. Then she meets Felice an older woman, a hip artist, and they start a love affair more consuming and just as unpredictable as a raging fire.
Added part 15 of Murrook Farm by Lois Kay
October 2nd, 2003
Added part 2 of Sotto La Luna by Carlisle
October 1st, 2003
After Work Stress Reliever by Heruda [PWP/complete]
Two women find a way to relax after work.
Added part 6 of Imperfect Past by Jessica Casavant
---
---